A patriotic bomb pop cocktail is the perfect way to celebrate Independence Day, and it's easy to make. All you need is a patriotic-themed ice pop, alcohol, and something to give your drink a patriotic color.
The U.S. patriotic bomb pop cocktail is a refreshing drink that celebrates America's independence. It is perfect for sipping by a pool or for cooling you down on a hot summer day.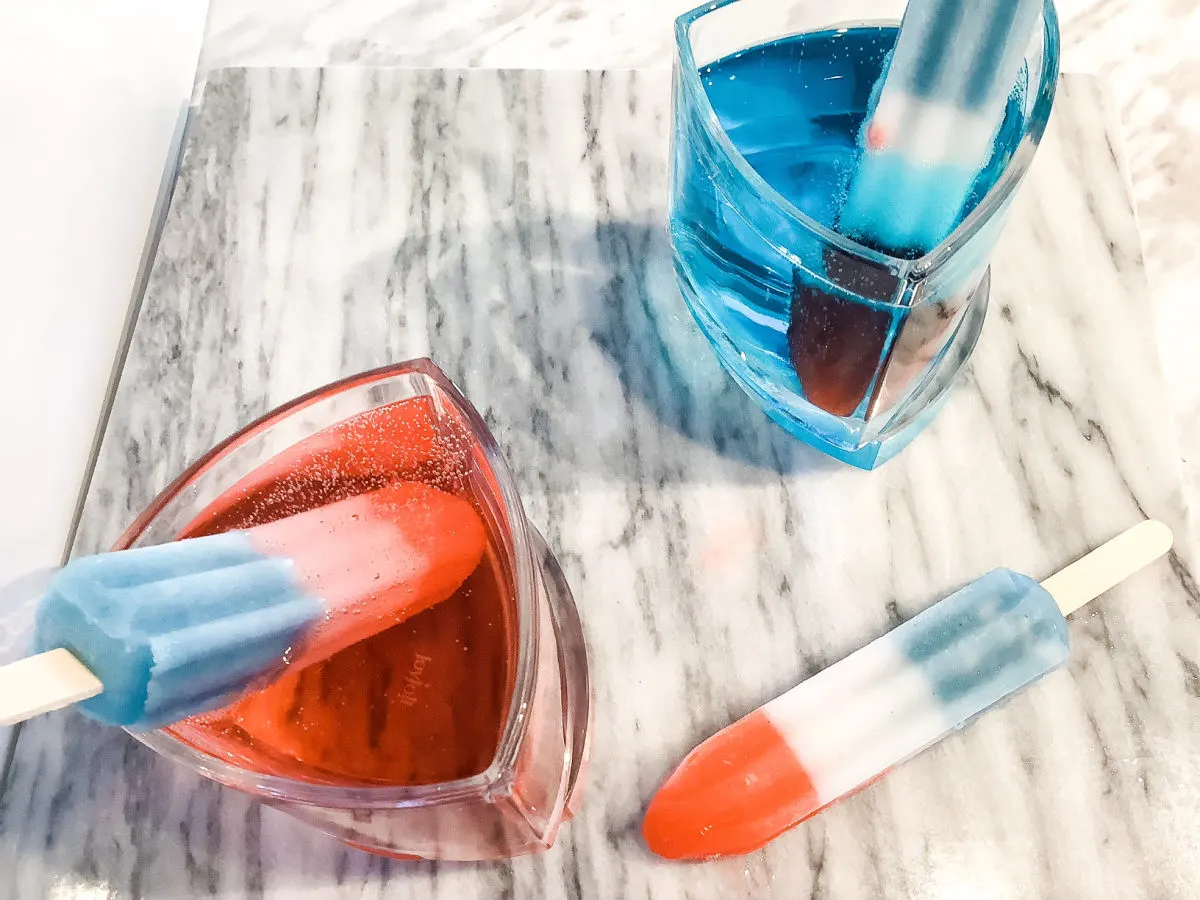 This post may contain affiliate links. Please read my Disclosure for more information
MORE SUMMER COCKTAILS
Bourbon Peach Slush With Strawberries
Best Sundowner Cocktails: 21 Amazing Summer Drinks
This red, white and blue Bomb Pop drink is the most patriotic and best tasting cocktail around!
If you are looking for the perfect summer drink to serve for Memorial Day, Labor Day, 4th of July, this cocktail is for you.
It is so easy to make this drink and it is impressive and delicious too! Plus, it is really easy to make a non-alcoholic version of the drink so that everyone can enjoy it!
This cocktail is tart, refreshing and 100% American. It's the perfect drink to celebrate the USA on any occasion.
What Is In A Bomb Pop Cocktail?
A bomb pop is a classic American summertime drink made with just a couple of ingredients. It's refreshingly tart and sweet, and easy to make – just mix the ingredients in a glass over ice and enjoy!
There are all different recipes for a bomb pop cocktail, our version of the Bomb Pop is made with bomb pop popsicles and Prosecco sparkling wine plus either Blue Curacao or Grenadine depending on what color you want.
Here are the ingredients you need:
Bomb/Rocket popsicles (also known as firecracker popsicles)
Sparkling Wine
Grenadine
Blue Curacao
How Do You Make A Bomb Pop?
Add the grenadine or Blue Curacao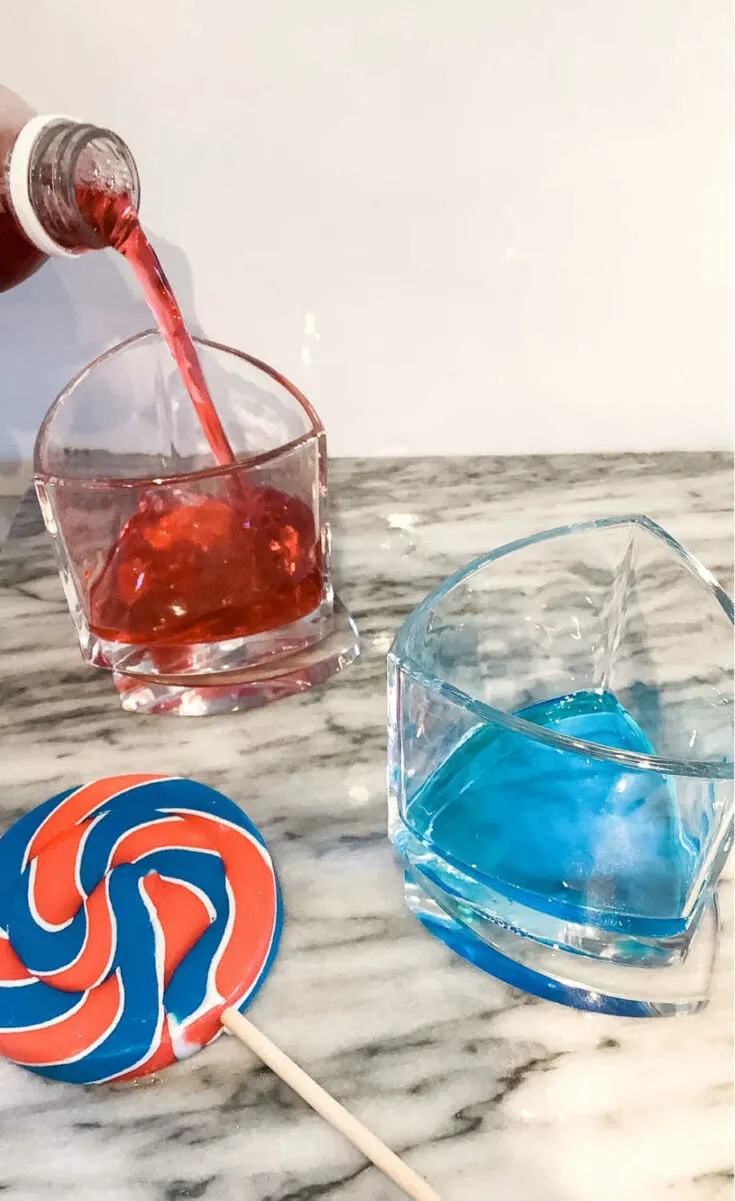 Pour Sparkling Wine
Add the bomb pop popsicle
Serve immediately
Bomb Pop Drink Non-Alcoholic Version
The great thing about this bomb pop cocktail is that you can make it for the whole family. Just substitute the sparkling wine for old-fashioned lemonade.
You can either use Blue Raspberry syrup that contains no alcohol or you can use food coloring. Another option is to forgot the color in the non-alcoholic version.
Yield:

1
Bomb Pop Cocktail
A patriotic bomb pop cocktail is the perfect way to celebrate America and it's easy to make in a few minutes.
Ingredients
1 oz Blue Curacao
1 oz Grenadine
6oz Sparkling Wine
1 Bomb Pop Popsicle
Instructions
Add the Curacao or Grenadine to your glass
Next full the glass almost all the way with sparkling wine
Add the popsicle to your drink and serve immediately