Indulgence meets innovation in our latest culinary adventure, as we explore a sweet treat that combines the classic comfort of a chocolate chip cookie with a fun and unexpected twist.
Introducing the Chocolate Chip Cookie Shot – a delectable creation that marries the comforting warmth of a freshly baked cookie with the playful spirit of a shot glass.
This is a simple to make shot recipe that is delicious and perfect for any occasion!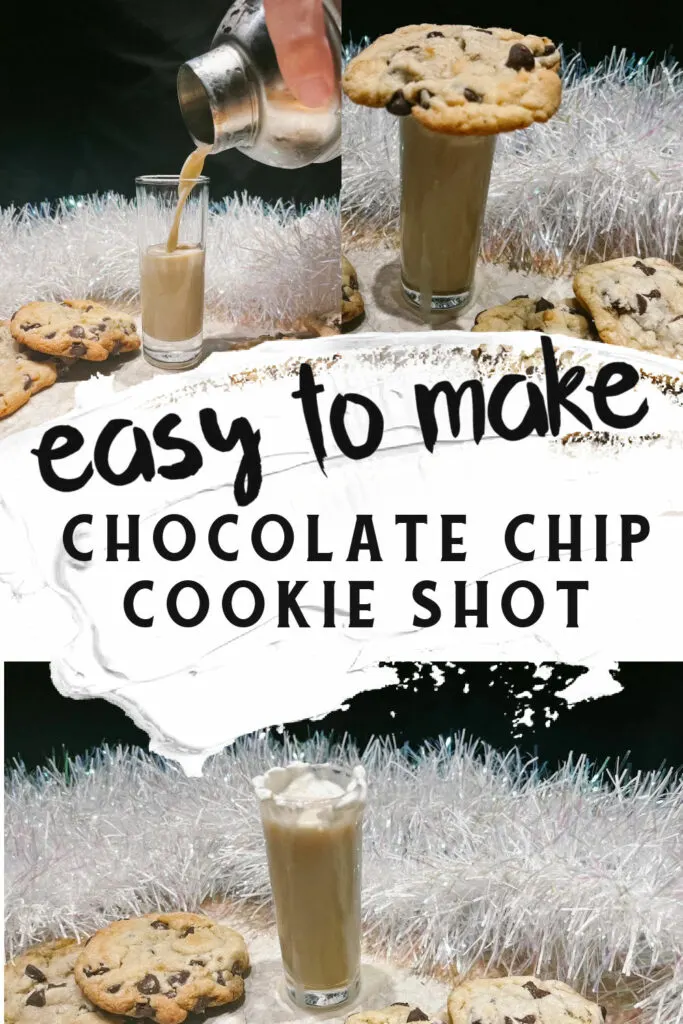 This post contains affiliate links. Please read my Disclosure for more information.
MORE FUN SHOT RECIPES
Why you'll love these Chocolate Chip Shots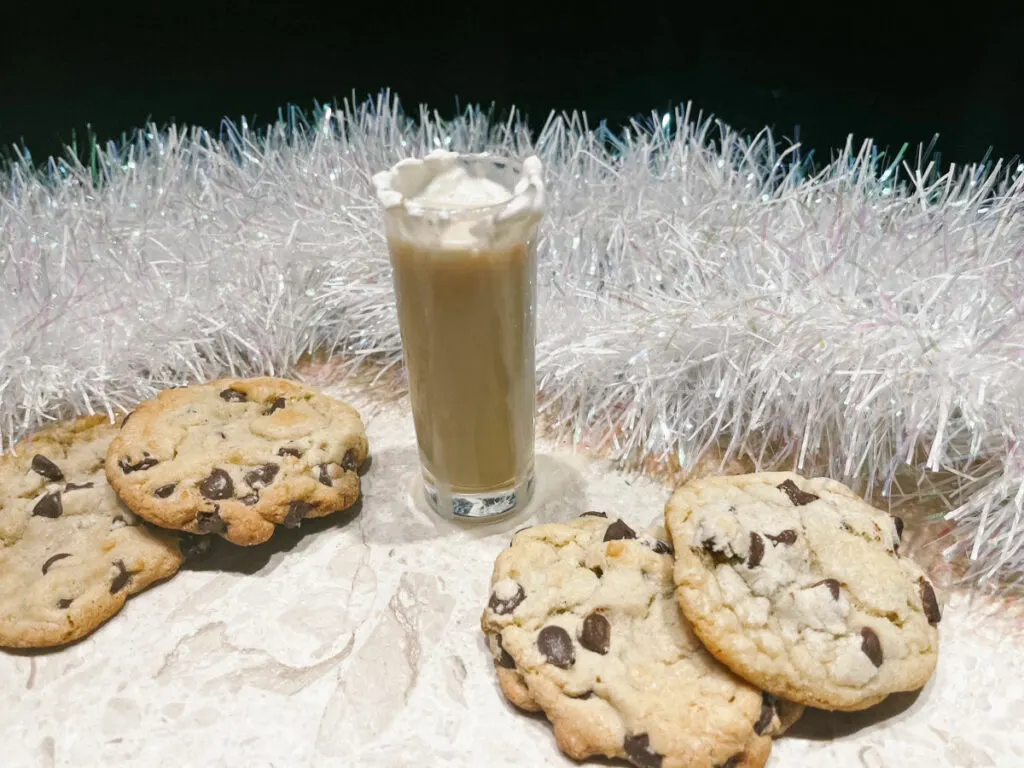 Who doesn't love a gooey chocolate chip cookie?
This delicious shot recipe takes everything you love about our favorite after school snack and turns it into an adult beverage!
This Chocolate Chip Cookie Shooter recipe is:
Quick and Easy to make
Perfect for any occasion
Fun and original
So tasty
Chocolate Chip Cookie Shot Ingredients
You don't need much to make these delicious cookie shooters.
In fact, all you need are two simple ingredients plus the obligatory chocolate chip cookies for the garnish!
For the full ingredients and instructions, scroll down to my printable recipe card.
Here are the ingredients you will need.
Bailey's Irish Cream
Vodka
Amaretto
You'll need shot glasses and a cocktail shaker too!
You can use plain or vanilla vodka, whatever you have on hand.
For The Garnish:
Whipped cream
Chocolate chip cookie
How To Make A Chocolate Chip Cookie Shot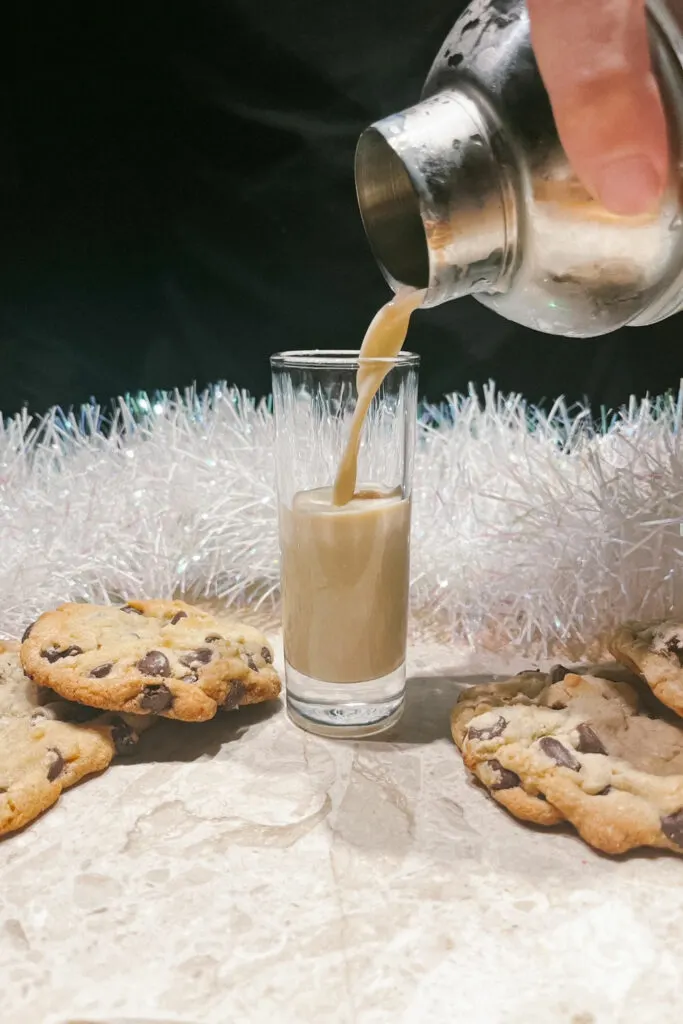 Step 1: Mix your ingredients
Add the vodka, Amaretto and Baileys into a cocktail shaker and shake well for 15 seconds.
Step 2: Pour Your Drink
Strain your drink into a shot glass
Step 3: Garnish Your Shot
Use whipping cream to decorate the top of your drink then put a chocolate chip cookie on top.
Yield:

1
Chocolate Chip Cookie Shot
Discover the ultimate dessert experience with our Chocolate Chip Cookie Shot recipe!
They are perfect for parties and sweet adventures.
Ingredients
2/3 oz Baileys Irish Cream
2/3 oz Vodka
2/3 oz Amaretto
Whipped Cream
Chocolate chip cookie
Instructions
Mix all the ingredients in a cocktail shaker with ice. Shake for 15 seconds.
Strain into your shot glass
Top with whipped cream and a chocolate chip cookie.