If you are a fan of champagne cocktails, you will love the French 75. This classic fizzy cocktail tastes fantastic and is perfect for all kinds of celebrations.
Another thing I like about this fancy cocktail is that it has history. The French 75 has been around for over 100 years and is still one of the most popular gin cocktails for champagne lovers.
This is a great cocktail for the holidays and is perfect for Christmas or New Years.
Read on for the recipe and all the details plus some fun variations to try.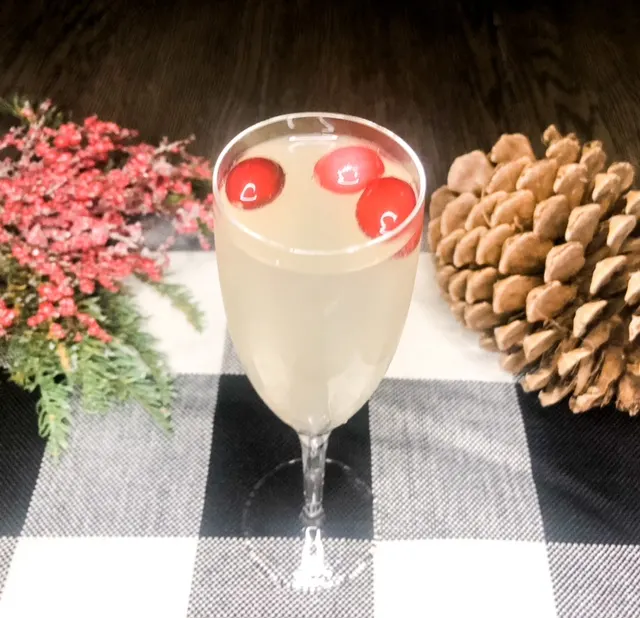 This post contains affiliate links. Please read my Disclosure for more information.
RELATED POSTS
Why you'll love this Gin Champagne Cocktail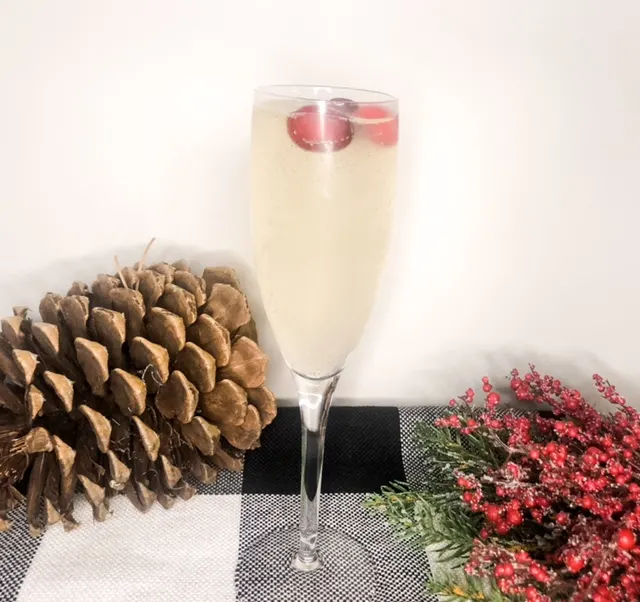 The French 75 is:
A classic cocktail

Perfect for any celebration

Great for any occasion

Easy to make

Impressive
French 75 Cocktail History
If you are familiar with the movie Casablanca, you may remember the French 75 getting a mention!
This cocktail, known in France as a Soixante- quinze has its origins in World War 1.
The name comes from the French 75mm light field gun which played a major role in the French army's artillery during the war. Although it seems strange, at the time, the soixante-quinze gun garenered a lot of press and was well-known throughout France.
So how did the cocktail come about? It was originally created by a bartender in Paris under the same name but a slightly different recipe than the one we use now. (grenadine was one of the ingredients).
The most popular recipe that we drink nowadays seems to have been cemented in the 1980s and it has stuck.
What is the French 75 made of?
Let's be clear that this is a cocktail that packs a punch. It contains one measure of gin and champagne so it is not for the faint of heart.
1 1/2 oz gin
1 oz lemon juice
1/2 oz simple syrup (you can also use powdered sugar)
Champagne
You can use sparkling wine such as Prosecco or Cava if champagne isn't in the budget.
However, you don't need too much champagne for one glass of this cocktail so it is great for a crowd if you want to serve up something a bit special.
What tools do I need to make the Gin Champagne Cocktail?
You really don't need much in order to make this cocktail which makes it perfect for any party or large gathering when you want to whip them up in minutes.
The only tool you'll need to make this cocktail:
Don't have the tools you need?
If you don't have a cocktail shaker, a large mason jar works just as well in a pinch.
Use the mason jar lid or a plate to strain the drink if you don't own a strainer.
How To Make The French 75 Cocktail
Step 1:Combine all ingredients except the champagne
Place the gin, lemon juice and simple syrup in a cocktail shaker with ice. Shake for 15 seconds.
Step 2: Strain
Strain the drink into a champagne flute
Step 3: Top with Champagne
Pour slowly and then top with cranberries if desired (perfect for the holidays)
French 75 Variations
There are quite a few great French 75 variations you can try.
French 75 with Cognac
Switch out the gin for cognac to create a French 125 as it is known
French 75 with vodka
This champagne martini is a twist on the classic French 75
French 75 with Empress Gin
Want to really wow your guests? Use Empress gin in your French 75 cocktail to create a sparkling violet coloured champagne cocktail. This is a great drink to serve at summer events such as bridal showers.
Mexican 75
A French 75 with tequila is commonly known as a Mexican 75.
French 95
If you switch out the gin for Bourbon, you get a French 95, a totally different cocktail that tastes amazing.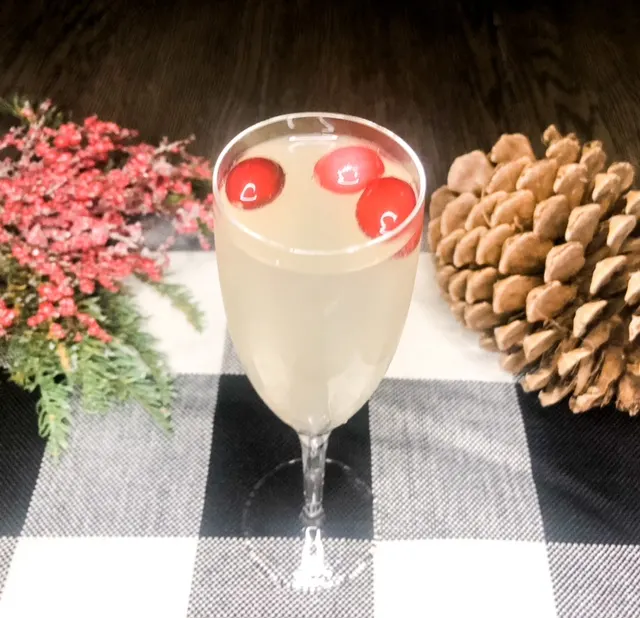 Yield:

1
Classic French 75 Cocktail Recipe
This classic cocktail is steeped in tradition. It is the perfect champagne cocktail for any occasion.
Ingredients
1 1/2 Gin
1 oz Lemon Juice
1/2 oz Simple Syrup
Champagne or Sparkling Wine
Instructions
Place the gin, lemon juice and simple syrup into a cocktail shaker with ice
Shake for 15-30 seconds
Strain into a champagne flute
Slowly top with champagne
Garnish with frozen cranberries or a sprig of rosemary as desired
Want More fun Cocktail Recipes?
The Ultimate Gin Mojito Recipe
Sparkling Cranberry Prosecco Cocktail