The Christmas Fairy is a fantastic holiday cocktail for any occasion. If you are looking for an Absinthe Cocktail that tastes good and looks even better, then give this a try.
Not only is this cocktail easy to make, it is perfect for serving at parties and gatherings such as New Year's and Christmas when you want to offer your guests something special.
If you have never tried Absinthe then this champagne cocktail is a really nice way to be introduced to it.
Read on for all the details and the full recipe.
This post contains affiliate links. Please read my Disclosure for more information.
RELATED POSTS
Why you'll love the Christmas Fairy Cocktail
This Absinthe Cocktail recipe is:
Tart and refreshing

Perfect for the holidays

Great for any occasion

Easy to make

Impressive
What is the Christmas Fairy made of?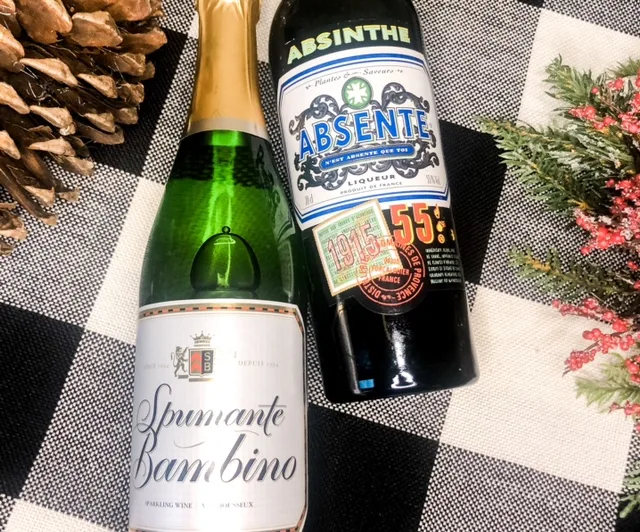 You have probably heard of Absinthe as it was illegal in the USA for over 95 years starting in 1912. This has always given it a bit of a mystique among cocktail lovers the World over.
The Christmas Fairy got its name from the nickname often given to Absinthe " la fée verte" (French for the green fairy).
To make the Christmas fairy you will need:
3/4 ounce Absinthe
1 teaspoon of sugar
Champagne to top off the flute
What is Absinthe and is it illegal?
Absinthe is no longer illegal in the USA as the FDA authorized the sale in 2007 after 95 years of prohibition.
Much like gin, it is a blend of botanicals and the three main herbs used to made Absinthe are Grande Wormwood, Green Anise and Sweet Fennel.
Absinthe was banned because it contains a chemical compound called thujone. At one time this compound was believe to give Absinthe hallucogenic properties.
What tools do I need to make the Absinthe Cocktail?
All you need to make this cocktail is a champagne flute. This is a really simple cocktail to make with only 3 ingredients.
How To Make The Christmas Fairy Cocktail
Step 1:Add The Sugar
Put the teaspoon of sugar at the bottom of the champagne glass
Step 2: Add the Absinthe
Step 3: Top with Champagne
Slowly top the glass with champagne or sparkling wine. Garnish with a sprig of rosemary.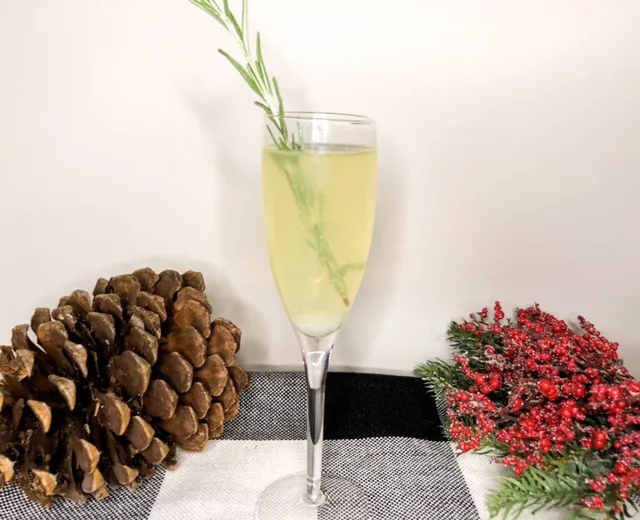 Yield:

1
Christmas Fairy Absinthe Cocktail
This champagne cocktail is spiked with absinthe for an extra kick. It is perfect for any celebration and takes just a few minutes to make.
Ingredients
1 teaspoon of sugar
3/4 oz Absinthe
Champagne or sparkling wine
Instructions
Put the teaspoon of sugar at the bottom of the champagne glass
Add the absinthe
Slowly top with champagne
Garnish with a sprig of rosemary
Want More Cocktail Recipes?
21 Delicious Fall Whiskey Cocktails
40 + Spooky Halloween Cocktails
French 75 Cocktail (Gin Champagne Cocktail)