If you're looking for a maple syrup cocktail that tastes like maple syrup but has the kick of whiskey, then this is your drink!
It's super easy to make and only takes four ingredients.
Maple syrup cocktails are all the rage these days and this maple whisky cocktail is perfect for winter nights when you want something warm and boozy.
If you love this kind of cocktail, make sure to also check out my Pumpkin Spice Cocktail For Fall that contains maple syrup.
I love maple syrup in cocktails in the fall as it is the perfect sweetness and feels warm and comforting. It might be the Canadian in me but if you try this delicious cocktail, I am sure you will agree!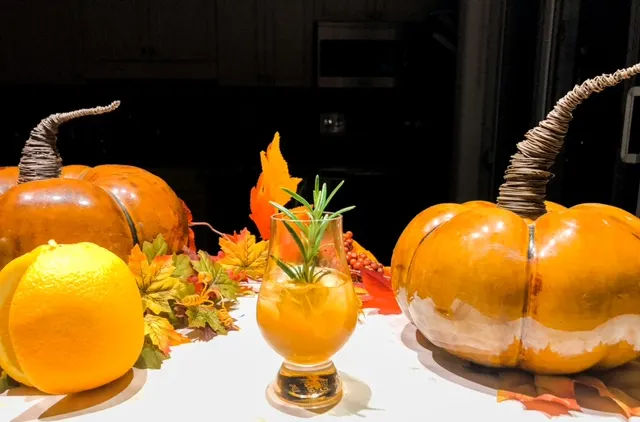 This post contains affiliate links. Please read my Disclosure for more information.
RELATED POSTS
Why you'll love this Maple Syrup Cocktail With Whiskey
This maple syrup cocktail is a great drink to enjoy during the winter months. The maple syrup, orange, and whiskey make for a perfect mix of flavors that will delight your taste buds!
This Maple Syrup Cocktail recipe is:
Warm and comforting
Easy to Make
Perfect for fall

Easy to make

Impressive
What is in the Maple Syrup Cocktail?
Obviously you will need some maple syrup. Now I know maple syrup is not cheap but a good quality one will go a long way. I actually buy organic maple syrup from Costco of all places.
This cocktail contains the following:
Whiskey
An orange slice
Bitters
Maple Syrup
You can also add a sprig of rosemary as a garnish at the end. I smoked mine with my Creme Brulee torch but that is an extra touch you don't need to do.
What tools do I need to make this whiskey cocktail?
You really don't need much in order to make this cocktail which makes it perfect for any party or large gathering when you want to whip them up in minutes.
The only tool you'll need to make this cocktail:
Don't have the tools you need?
If you don't have a cocktail shaker, a large mason jar works just as well in a pinch.
Use the mason jar lid or a plate to strain the drink if you don't own a strainer.
How To Make Whiskey Maple Cocktail
Step 1:Combine all the ingredients
Place all the ingredients in a cocktail shaker with ice. Shake for 15 seconds.
Step 2: Strain
Strain the drink into a glass
Step 3: Garnish and Serve
Add a slice of rosemary to garnish and serve
Want More Fall Cocktails?
5 Fall Margaritas That Will Make Your Autumn
Pumpkin Spice Cocktail For Fall
21 Delicious Fall Whiskey Cocktails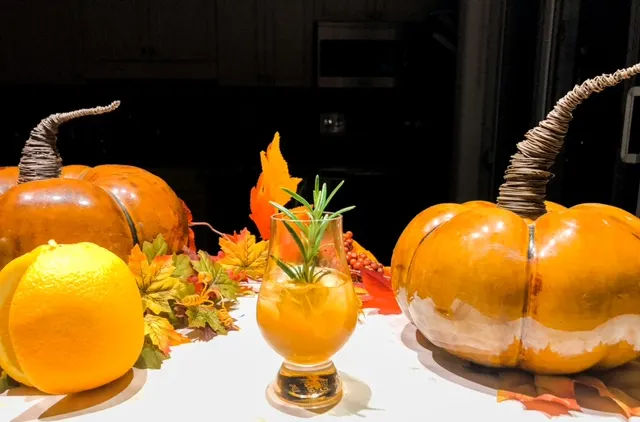 Yield:

1
Maple Syrup Cocktail With Whiskey
This maple syrup cocktail is perfect for fall! Maple syrup, whiskey and orange blend to make a comforting drink for sipping by the fire.
Ingredients
2 oz Whiskey
1 Orange Slice (fresh)
2 Drops of Bitters
1/2 oz of Maple Syrup
Instructions
Combine the whiskey, orange slice, bitters and maple syrup in a cocktail shaker
Shake for 15-20 seconds
Strain into a glass with ice
Add a rosemary sprig and serve