The smokey taste of rye and bourbon lend themselves to the fall whiskey cocktails below so much so that you will be longing for cool, crisp weather all year round.
If you love fall flavors such as pumpkin, apple and cinnamon, then get ready for the best fall cocktails you have ever tried.
From pumpkin spice to spiked apple cider, this list of 21 fall inspired cocktail is sure to be a hit throughout sweater season!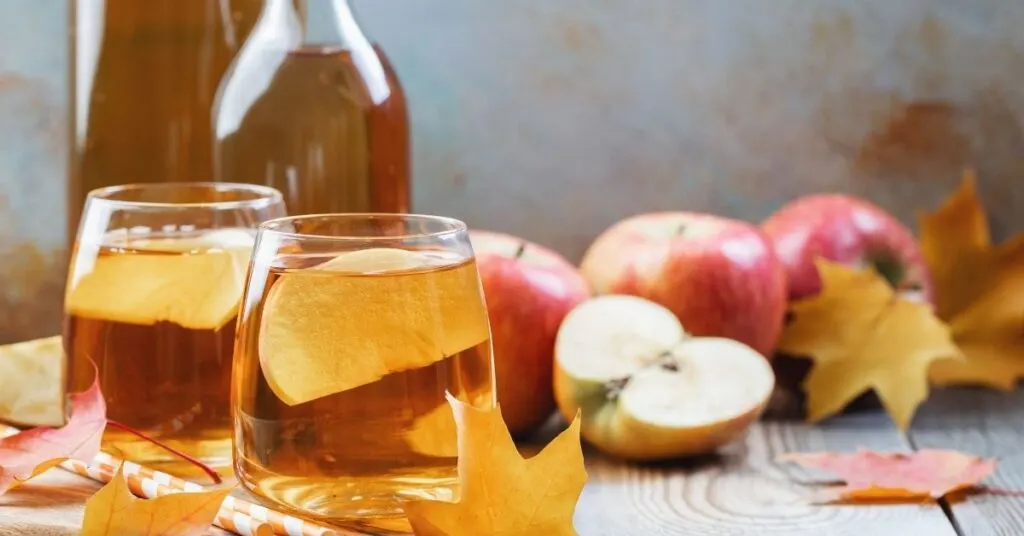 RELATED POSTS
The Best Fall Whiskey Cocktails
I've separated this list into two sections – fall whiskey cocktails and fall Bourbon cocktails but to be honest, in most cases they are interchangable.
You can use Bourbon, Rye or Scotch in most of recipes without worrying about a significant change in flavors although I chose to separate the fall Bourbon cocktails for anyone who has a specific preference.
What Is the difference between whiskey and bourbon?
All bourbon is whiskey but not all whiskey is bourbon.
While all whiskeys are made from distilled grains, according to The American Bourbon Association a whiskey needs to be made in the USA and distilled from grains that are at least 50% corn in order to be classed as a bourbon.
Many people feel that bourbon has a slightly sweeter taste that rye or scotch.
Fall Whiskey Cocktails
Maple syrup and pumpkin spice make this one of my favorite fall signature cocktails.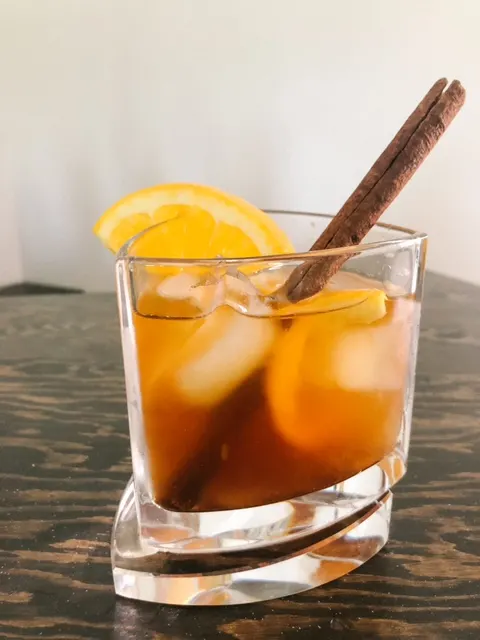 This Maple Cider Whiskey Sour is a timeless classic with an autumnal twist.
What a perfect cocktail to serve your guests during Thanksgiving festivities and throughout the winter.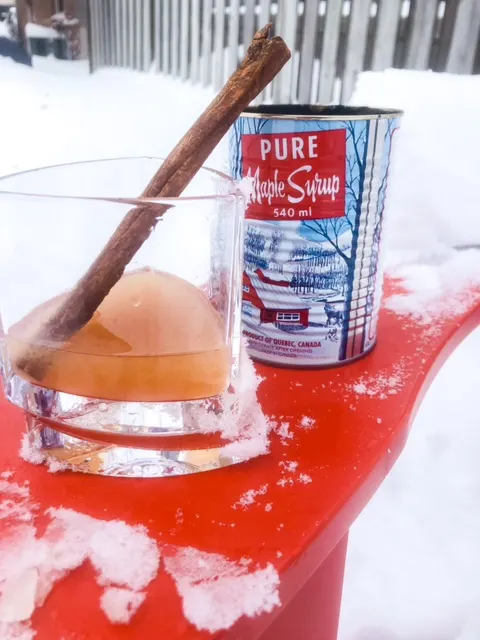 The perfect blend of sweet honey and toasty whiskey blended with the creamy taste of pumpkin and a surprise, subtle pop of mint. Honey pumpkin whiskey smash takes the traditional cocktail and gives it the perfect fall twist!
Cranberries are a classic fall/winter fruit and their addition in this whiskey sour makes it the perfect fall cocktail.
Refreshing and sweet, a Festive Cinnamon Apple Cocktail is the ultimate comfort drink for when the weather gets cool.

This Cynar old fashioned has a long herbaceous finish. The addition of amaro in this classic cocktail makes it the perfect after dinner sipper to help settle the stomach.

This drink is one of my fall signature cocktails as it combines all the flavors of autumn into a glass of deliciousness.
This Orange Pomegranate Manhattan is perfect for crisp nights by the fire.
It includes the traditional whiskey (bourbon or rye) and red vermouth, but gets a modern twist with the addition of pomegranate molasses and orange bitters.
If you love fall cocktails with apple cider, you will really enjoy this apple pie cocktail made with whiskey and cider.

This cinnamon spiced old fashioned is the perfect fall whiskey cocktail to enjoy throughout the season.

Fill the house with the welcoming, sweet scent of cinnamon, cloves, allspice, and orange, and have ready the spiced rum, bourbon, or whiskey on stand-by for spiking. There's not a more delicious way to ring in the holidays than with a cozy cup of this Spiked Apple Cider in hand!

This comforting maple syrup cocktail is perfect for the fall.
Fall Bourbon Cocktails
This delicious drink can be served either hot or cold making it perfect for fall!
These apple cider whiskey slushies are the perfect fall cocktail! This frozen alcoholic slush recipe is filled with apple cider, bourbon, and ginger beer.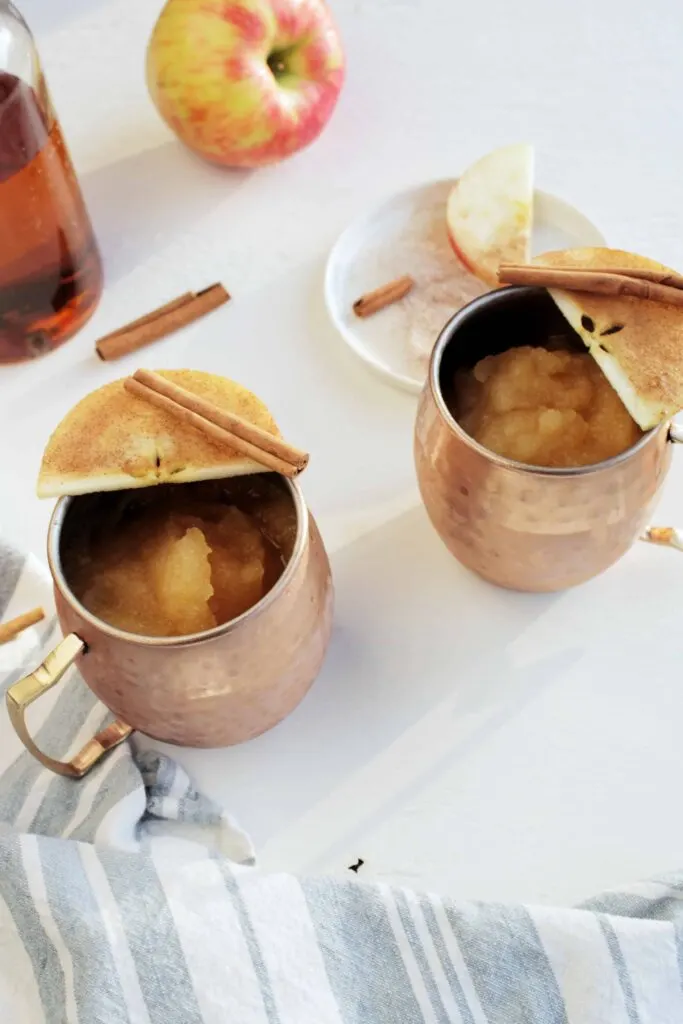 Put a fall twist to a classic cocktail. This apple cider old fashioned is the perfect cozy cocktail for the season
Flavors of cinnamon and nutmeg swirled with apple cider, warming bourbon, and crisp prosecco make for fall cocktail perfection!
Simple fall ingredients make this frozen Bourbon Apple Cider Cocktail absolutely delicious!
Apple cider, bourbon, chai tea, and almond milk are blended together to make this easy frozen slushie cocktail!
Make it for your next holiday party or get-together. Trust me, this is the best, most delicious drink you'll have all fall!
Cranberries and cinnamon make this a classic fall cocktail to enjoy this autumn.
This is one of my favorite fall inspired cocktails! If you love pumpkin cocktails then you have to try this one.
A bourbon sour with all the fall scents you love! This Apple & Orange Bourbon Sour with Allspice Simple Syrup will bring the taste of autumn home!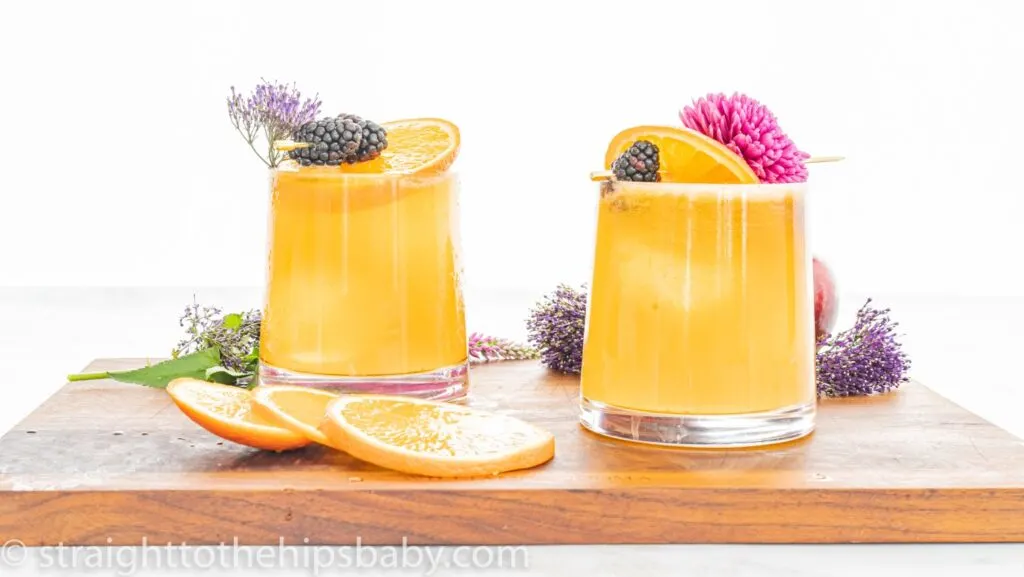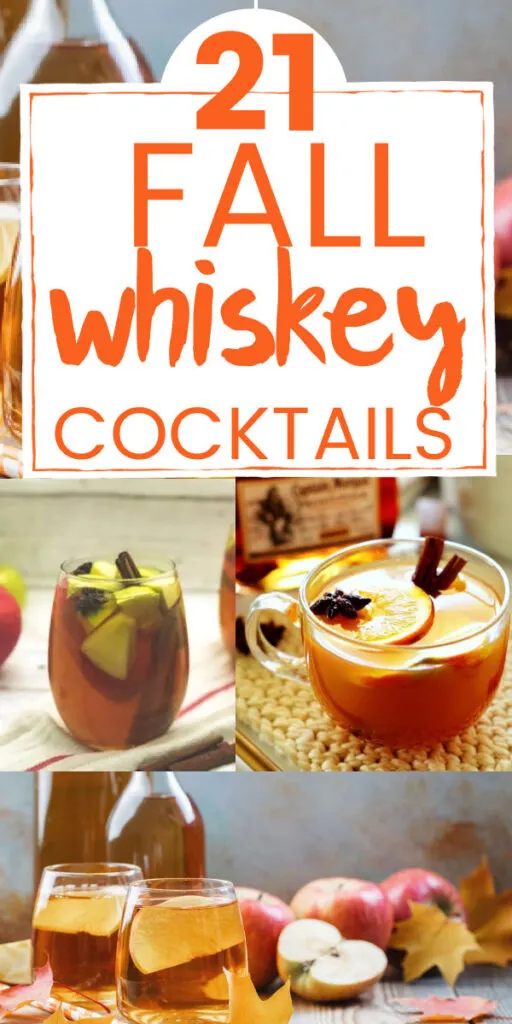 More Fun Fall Cocktails
5 Fall Margaritas That Will Make Your Autumn
9 Comforting Fall Rum Cocktails