The Brandy Metropolitan cocktail is a sophisticated blend that everyone will enjoy, whether they are a city slicker or not!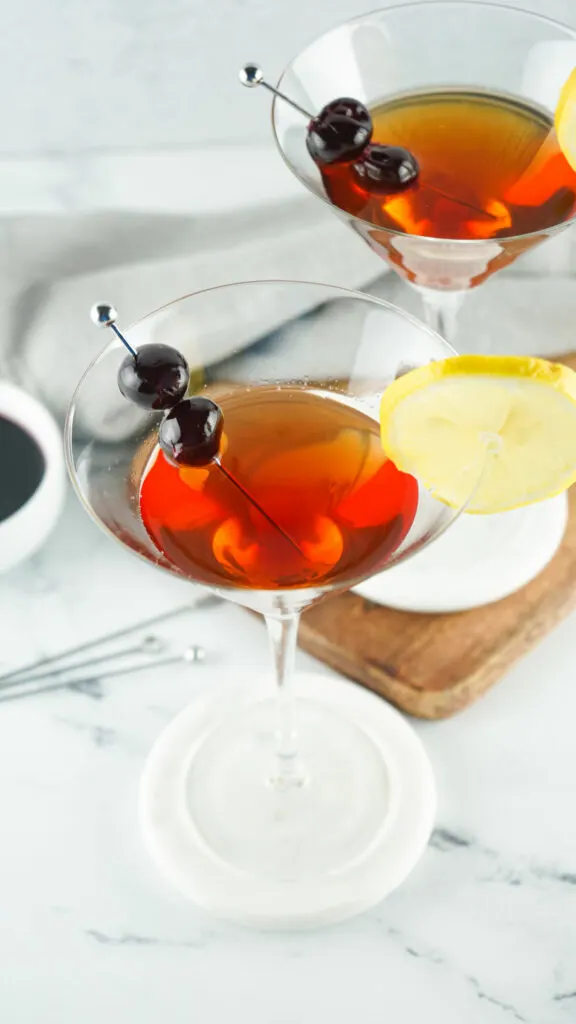 This post may contain affiliate links. Please read my Disclosure for more information
MORE CLASSIC ELEGANT COCKTAILS
The Best Brandy Metropolitan Cocktail
Put your fancy pants on, but skip the bar or club and make your own Brandy Metropolitan cocktail.
Sweet, smooth, with a slight kick in the pants for an aftertaste.
Metropolitan Cocktail Ingredients
The Metropolitan cocktail is a classic brandy cocktail that has been a popular upscale drink for decades.
For the full ingredients and instructions, scroll down to my printable recipe card at the bottom of this page.
As far as special equipment goes, you don't need anything other than a martini glass or coupe.
Here are the ingredients you need for this delicious drink:
Brandy
Sweet Vermouth
Simple Syrup
Bitters
Ice
Cherries
How To Make A Metropolitan Cocktail
Begin by placing your martini glass in the freezer. A chilled glass makes this drink even more special.
Next, combine all of your ingredients over ice in a mason jar or stirring glass and stir thoroughly for about 30 seconds.
Strain your mix into a martini glass or coupe glass, with no ice.
Garnish with two cherries on a cocktail pick if you wish, and enjoy!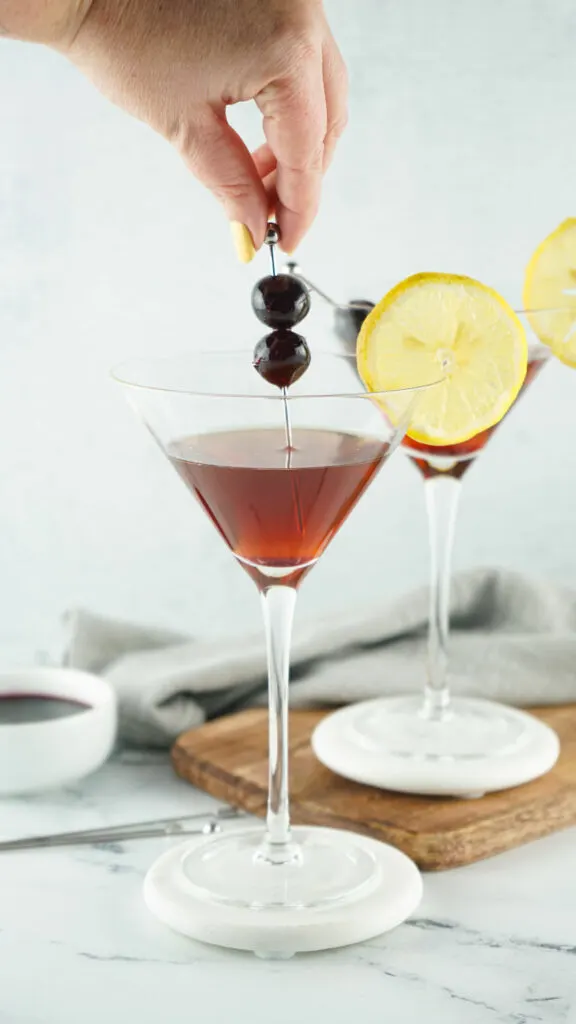 Tips For The Perfect Metropolitan Cocktail
To keep this drink colder for longer, chill your glass for 30 minutes in the fridge. If you wish to add ice in your serving glass instead, this is up to you, but it waters down the drink
Traditionally this drink is made with cognac, but a good brandy does the trick just fine.
Do not shake this drink. You want to do some light stirring for the best results.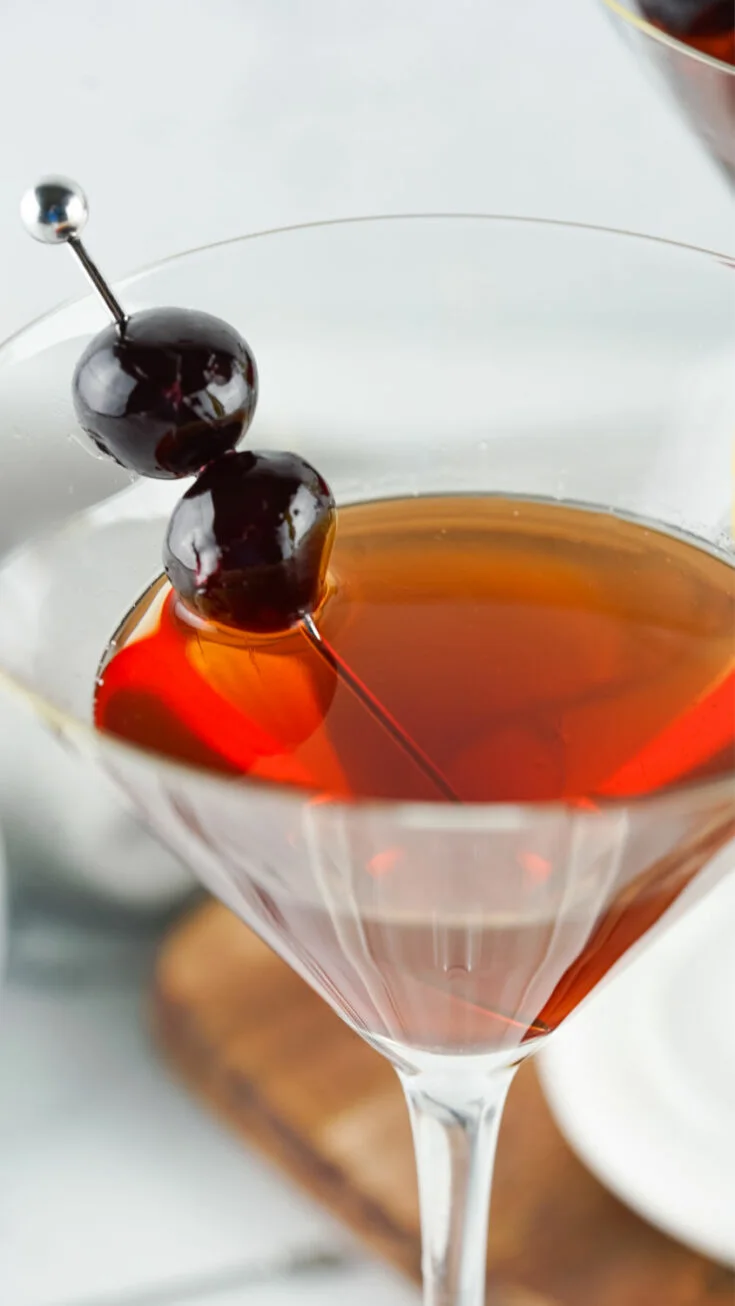 Yield:

1
Metropolitan Cocktail
If you love brandy, you will adore this easy-to-make Metropolitan cocktail recipe! It is classy, sophisticated and only takes a minute or two to make, it is perfect for dinner parties and cocktails evenings.
Ingredients
2 ounces Brandy
1 ounce Sweet Vermouth
¼ ounce Simple Syrup
6 Dashes Bitters
Ice
2 Cherries
Instructions
Begin by placing your martini glass in the freezer. A chilled glass makes this drink even more special.
Next, combine all of your ingredients over ice in a mason jar or stirring glass and stir thoroughly for about 30 seconds.
Strain into your martini glass with no ice
Garnish with two cherries and serve immediately