This pumpkin pie martini is delicious and perfect for fall. Made with pumpkin puree, it is the perfect addition to your autumn cocktail menu.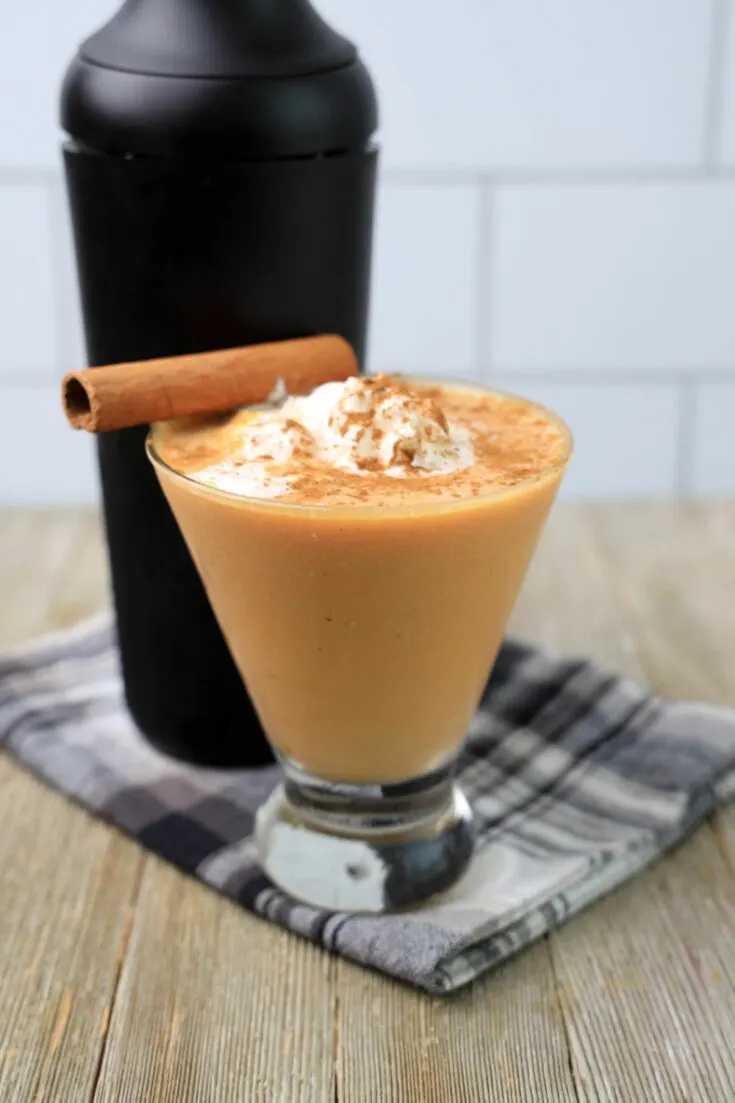 This post contains affiliate links. Please read my Disclosure for more information
MORE FALL COCKTAILS
Want a pumpkin pie martini?
Really, who could turn down this one?
This delicious martini is perfectly balanced and refreshingly simple to make. If you love pumpkin pie then you will love this delicious cocktail which is the adult only alternative to our popular Pumpkin Pie Milkshake.
It looks so festive that it's great for celebrations of all kinds: be it a Thanksgiving dinner or Halloween
Whatever the occasion: this martini delivers! If you want to impress your guests at your next fall gathering, make sure to include this outstanding drink.
Pumpkin Pie Martini Ingredients
This pumpkin martini is a fall version of a gin martini.
It's similarities to the classic martini end with the name! This pumpkin martini is made with real pumpkin and Irish Cream to give it a decadent and creamy taste.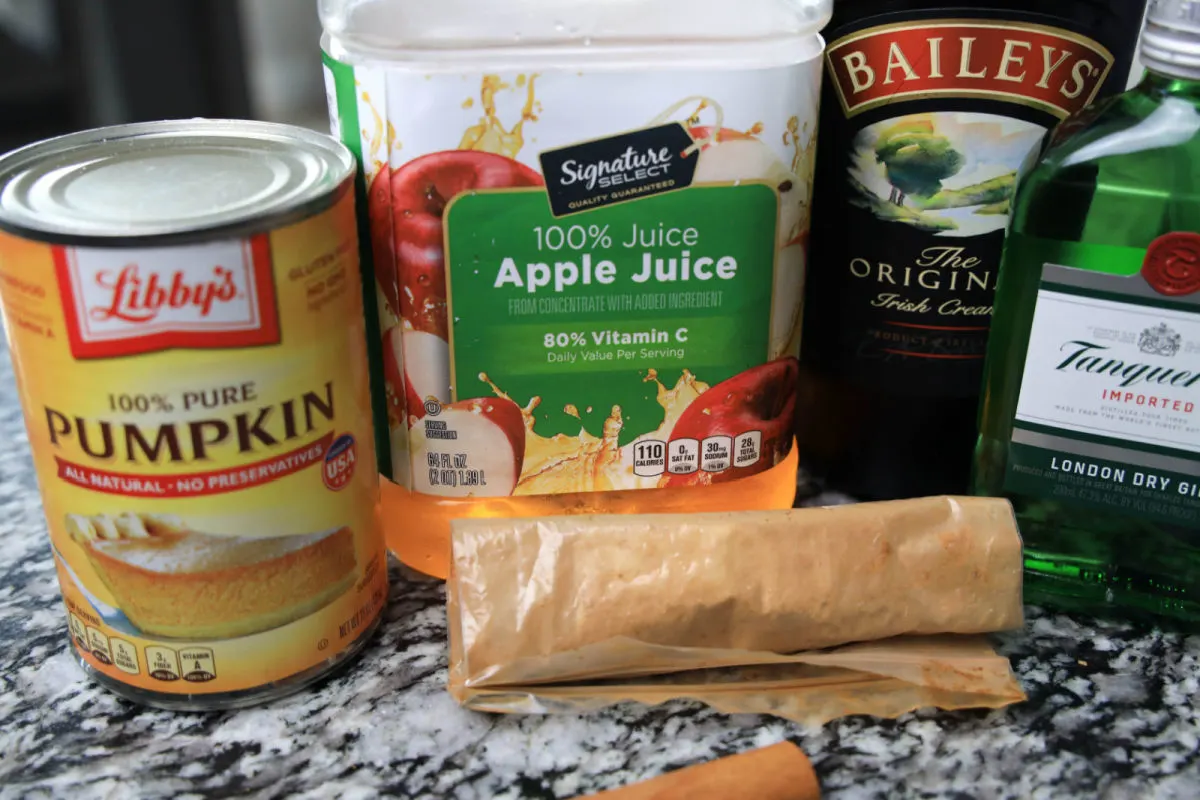 To make this fantastic pumpkin pie martini with pumpkin puree, you need:
Apple juice
Gin
Bailey's Irish Cream
Pumpkin puree
Ice
For the garnish:
Whipped Cream
Cinnamon or Pumpkin pie spice
How to make a Pumpkin Pie martini
If you're ready to get drinking, here are the basic steps to this fall cocktail:
Step 1: Mix The Ingredients
Take the gin, apple juice, Bailey's and pumpkin puree, and shake them together in a cocktail shaker with ice.
Step 2: Pour and garnish.
Pour into the glass. Top with whipped topping and a sprinkle of cinnamon.
How To Garnish Your Pumpkin Martini
I kept it simple and garnished my pumpkin pie martini with a whipped cream, a sprinkle of cinnamon and a stick of cinnamon.
Recipe Variations
Use Vodka instead of gin: If you prefer, you can substitute the gin for vodka 1:1 in this recipe
You can use pumpkin flavored vodka or vanilla vodka as well as plain.
Pumpkin pie martini with Rumchata: Add 2 oz of Rumchata instead of apple juice.
How To Serve Your Pumpkin Martini
You can serve these in a traditional martini glass or try one of these options:
Carve out a pumpkin and serve this martini as a punch, using the pumpkin as a bowl
Add a stick of cinnamon to each martini before serving
Serve it with some Pumpkin Jello Shots
Yield:

1
Pumpkin Pie Martini
This Pumpkin pie martini with pumpkin puree is decadent and perfect for your fall cocktail menu.
Ingredients
1 1/2 cups apple juice
1 oz gin
1 oz Bailey's Irish cream
1 tablespoon pumpkin puree
Ice
Cinnamon
Whipped Cream
Instructions
Combine all the ingredients into a cocktail shaker. Shake for 15 seconds.
Strain into a martini glass and serve immediately.
Notes
To create the sprinkle rim:
Put melted chocolate or chocolate syrup into a shallow bowl or saucer
Dip the glass into the chocolate and then into a bowl of non pareil sprinkles.
Set aside for a few minutes before pouring your cocktail
More Pumpkin recipes!
Easy Pumpkin Pie Milkshake Recipe