For those who are fans of traditional mojitos but want something with a twist, this cranberry mojito with vodka is the perfect drink.
If you are a fan of the classic vodka cranberry cocktail, take it to the next level with this vodka cranberry mojito.
Just like the classic mojito, it's easy to make and tastes delicious!
Mojitos are really versatile drinks and although traditionally they are made with rum, you can change it up a bit without losing any of the great taste.
I've already create a really tasty Blueberry Gin Mojito so it only made sense to make a vodka version too.
As it is getting close to Christmas, I figured why not use some seasonal fruit!
If you're hosting friends or family at home this holiday season, serve these up as an alternative to eggnog or hot chocolate!
This cranberry mojito with vodka is sure to impress guests because not only does it look amazing and really festive but it also tastes great too!
Although a lot of people think of this cranberry cocktail as a holiday drink, it is refreshing enough to be enjoyed year round – after all, the mojito is really a summer drink.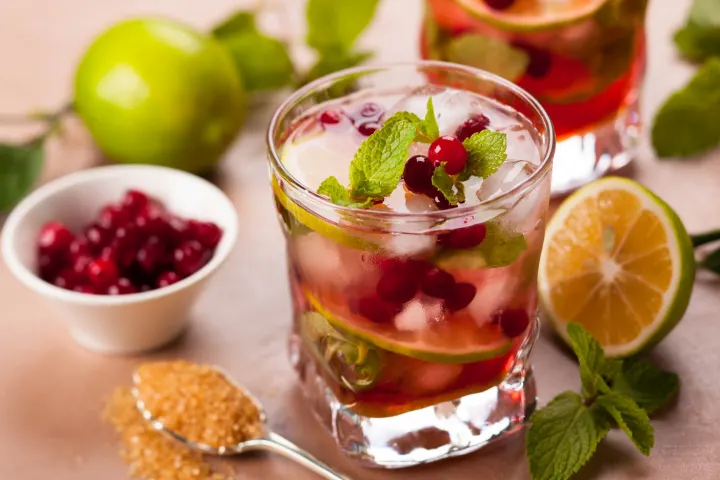 This post contains affiliate links. Please read my Disclosure for more information.
More Mojito Recipes
Cranberry Vodka Mojito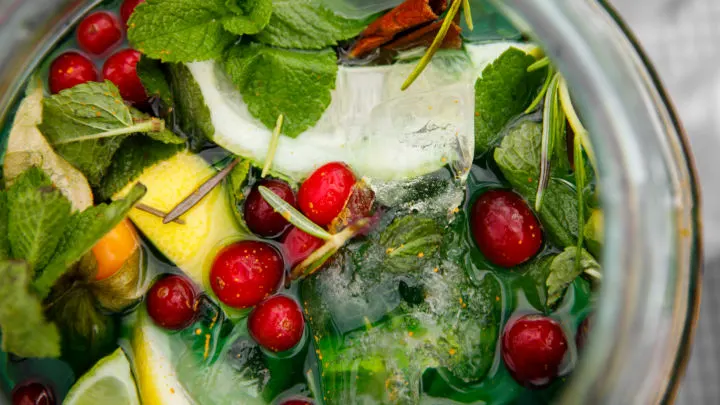 The cranberry mojito is a twist on the classic rum drink. The tartness of the cranberries provides an interesting flavor profile that makes this cocktail stand out from others.
At first glance, you might think that vodka would not mix well with this type of beverage; however, it actually enhances the flavors and adds another dimension to your taste buds.
This recipe is great for late fall or early winter celebrations when you want something different than traditional holiday drinks but still want something really festive.
It makes a great Thanksgiving or Christmas cocktail to serve with dinner or while you are enjoying some drinks at a party.
The cranberry mojito with vodka has become my new favorite drink during this time of year.
It reminds me of Thanksgiving but without all the spices associated with typical holiday beverages like apple cider and pumpkin spice cocktails.
I love how refreshing yet light it is, which is essential when I need to leave room for that pumpkin pie!
How To Make A Cranberry Mojito With Vodka
To make this cranberry mojito with vodka, you start with the classic mojito ingredients:
Mint
Lime juice
Club Soda
Simple Syrup or Brown sugar
Vodka
Cranberries
Normally of course, you would also have rum but in our case, we will add vodka. I personally used plain vodka for my mojito but you can also experiment with different flavored vodkas too.
I also added 6 frozen cranberries to my mojito.
What tools do I need to make the Cranberry Mojito?
You really don't need much in order to make this cocktail which makes it perfect for any party or large gathering when you want to whip them up in minutes.
The only tool you'll need to make this cocktail:
A muddler for crushing the cranberries and mint leaves
Don't have a muddler?
You can use the handle of a wooden spoon instead.
Cranberry Mojito with Vodka Directions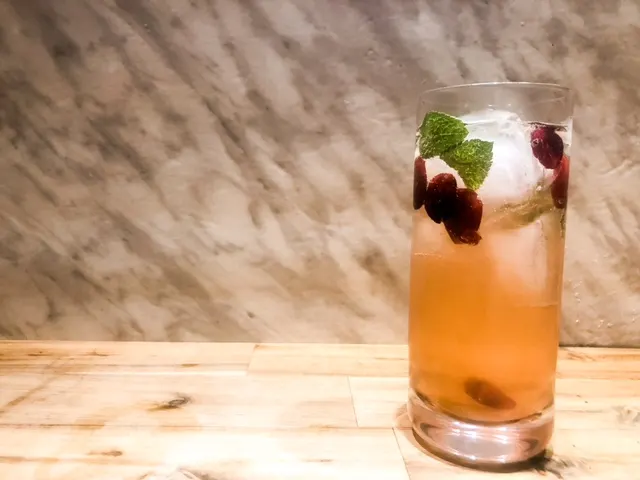 This mojito is so easy to make!
Step 1:Muddle
Place the cranberries, mint, lime juice and simple syrup in the bottom of the glass and muddle them until crushed.
Step 2: Add the rum and ice
Step 3: Add Club Soda
Pour it slowly on top of the mixture.
Step 4: Garnish and Serve
Garnish with mint leaves and a few frozen cranberries
How To Make A Cranberry Mojito Pitcher
I sized the recipe for one serving, but you can adjust it accordingly and make a pitcher to serve to a crowd. Just multiply the recipe as needed.
Cranberry Mojito With Vodka – Final Thoughts
A mojito with rum is one of my favorite cocktails, but sometimes you need to change it up.
This cranberry mojito with vodka recipe is perfect for those who want to enjoy a drink and don't have any rum on hand.
It's simple to make and will be your new favorite drink.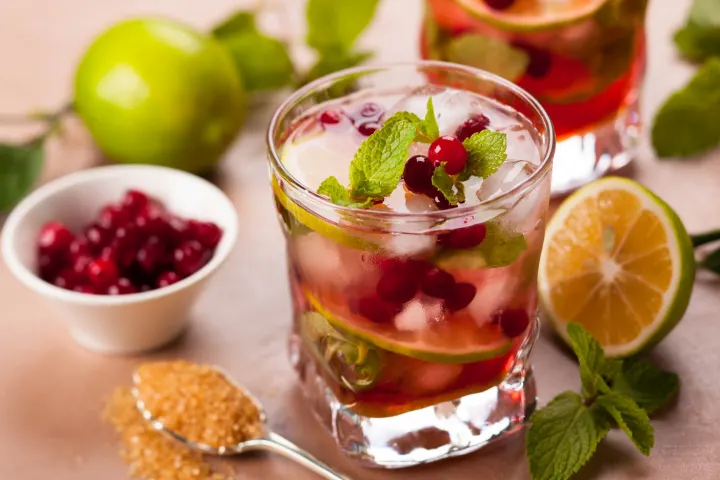 Yield:

1
Cranberry Mojito With Vodka
This cranberry mojito with vodka is sure to become one of your favorite cocktails.We all know the classic vodka cran but take it to the next level with this vodka cranberry mojito.
Ingredients
1 1/2 oz Vodka
10 Fresh Mint Leaves
6 Cranberries
1/2 cup soda water (club soda)
1 tablespoon of brown sugar
1/2 oz fresh lime juice (1 lime)
Instructions
Muddle the mint, simple syrup, lime juice and cranberries in the bottom of a glass
Add a handful of ice and the vodka
Top with club soda and garnish with cranberries and more mint and lime wedges if desired.
Notes
Tonic water can be substituted instead of the soda water but the taste is different and somewhat bitter.
More Cranberry Cocktails
Gin Fizz with cranberry – The Perfect Christmas Cocktail
Cranberry Champagne Mimosa (Poinsettia Cocktail)
Cranberry Ginger Beer Cocktail