Nothing beats a classic rum and coke and this Cubata recipe is a fantastic version of everyone's favorite easy cocktail.
This post may contain affiliate links. Please read my Disclosure for more information
MORE FUN RUM COCKTAIls
Pineapple Coconut Rum Slush With Strawberries
Easy Coconut Rum and Tequila Margarita
The Perfect Cubata Recipe
Rum and Coke is a classic drink that is simple to make but can be delicious if done correctly. It is a combination of rum, cola, and lime that is perfect for any occasion. The drink can be customized to fit any taste by adding different types of rum or changing the type of cola used.
You are probably familiar with the Cuba Libre drink and the Cubata is a twist on that classic cocktail from, where else, Cuba.
Cuba Libre vs Cubata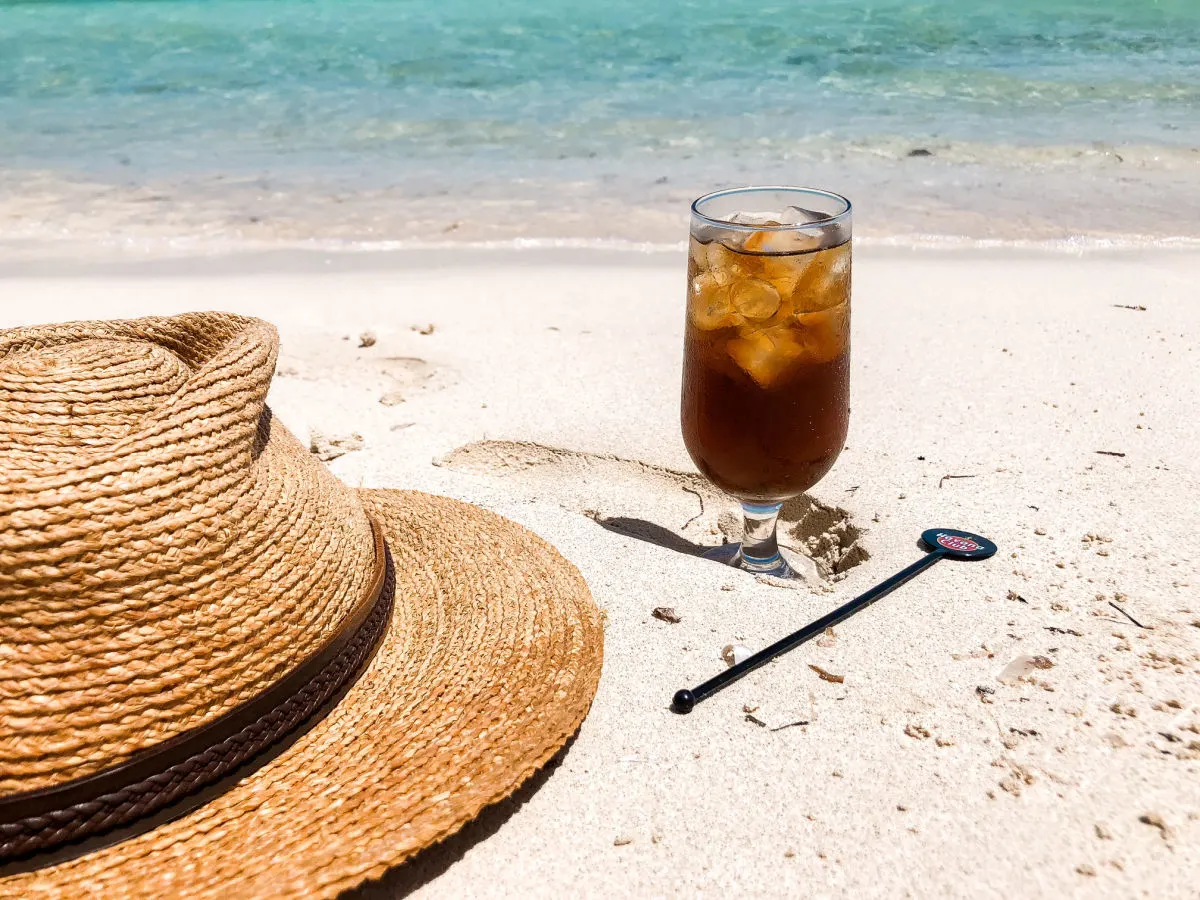 You probably know that rum comes in different flavors and colors depending on the country of origin. There are light rums, gold rums, dark rums, spiced rums, and flavored rums.
The big difference between a Cuba Libre and a Cubata is that a Cuba Libre uses light rum while a Cubata used dark, aged rum.
For a perfect Cuba Libre, you'll want to use a light rum. A gold or dark rum is what you want to use in a Cubata. For example, an aged rum such as Havanna Club 8 años is perfect for a delicious cocktail.
Ingredients
To make our easy version of the Cubata cocktail, you need the following ingredients. For full step-by-step instructions, scroll down to our recipe card at the bottom of the page (you can print that off too!).
Dark Rum
Coke or similar
Lime slices
In my drink, I used Tu Kola which is the Cuban brand of cola. It tastes really good and is made with real sugar cane instead of high fructose corn syrup like the versions you can find here.
How To Make The Perfect Cubata
Step by Step Instructions
Step 1: Choose the right rum
A high quality dark rum is essential for this Cubata recipe.
Step 2: Combine with Coca-Cola
The key to a great Rum and Coke is to use proper proportions. For every 1.5 oz of rum, you'll want to use 6 oz of Coca-Cola.
Step 3:
Stir until the drink is cold. Add a slice of lime for extra flavor.
Variations On This Rum and Coke Recipe
One of the most important variations on this cocktail is the use of gin instead of dark rum. For many people, a cocktail of gin and coke is also called a Cubata.
Cubata: FAQS
The main difference between a Cubata or a Cuba Libre and a rum and coke is the slice of lime added to the Cubata and Cuba Libre. The other difference is that, let's face it, the name "Cuba Libre" sounds so much more exotic and delicious!
Is dark rum good with Coke?
Absolutely! A lot of people worry that an aged rum will overpower the cola and ruin the flavor of their drink but in fact, the blend of dark rum, lime and coke in a Cubata is refreshing and easy to drink.
Additional Time:
1 minute
Nothing beats a classic Cubata on a warm day. This Cuban cocktail is delicious and takes minutes to make.
Ingredients
2 oz Dark Rum
1 Can of Coke
1 slice of Lime
Ice
Instructions
Ice in a glass - Get your favorite highball glass and add ice.
Combine ingredients - add the rum then, top the glass with coke.
Garnish with a slice of lime.