​Who doesn't love a chocolate cocktail? If you do, then you will love this Mars Bar Cocktail.
it is delicious, and always seems to make whatever occasion you're celebrating just a little bit better.
This Mars bar cocktail is the perfect mix of chocolate and creamy goodness and will definitely leave you wanting more.
So why not give it a try today? You won't regret it!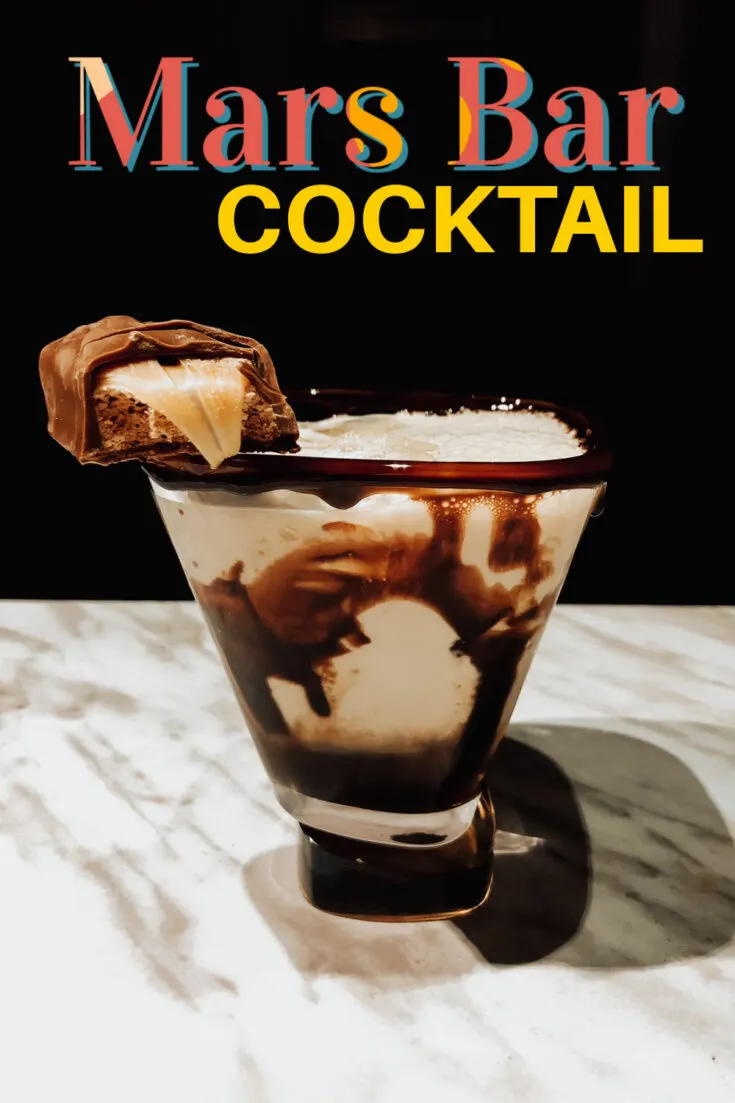 This post contains affiliate links. Please read my Disclosure for more information.
RELATED POSTS
Why you'll love this Mars bar drink
If you love chocolate bar shots and want to really wow your guests at your next party then try the Mars Bar cocktail!
This Mars bar cocktail recipe is:
Sweet
Easy to make
Chocolatey
Smooth tasting
Great treat
What is the Mars chocolate cocktail?
It's no secret that chocolate is amazing, and most of us enjoy a good piece or bar of chocolate every now and then.
But what about when you want to get a little bit more creative with your chocolate? It's time to try a Mars bar cocktail.
It's a perfect cocktail to enjoy after dinner or with friends, and it is sure to satisfy your sweet tooth!
Not only that but it is really easy to make and only takes a few ingredients:
Butterscotch Liquor
Chocolate Liqueur
Milk
Mars Bar
Chocolate Syrup
You can get the syrup at many groceries stores and even on Amazon because it doesn't contain alcohol.
How To Make The Mars Bar Cocktail
Step 1: Prep your glass
Start by rimming the glass with chocolate syrup. You can also add drizzles of the syrup down the glass before you get started.
Step 2: Prepare your first layer
Add ice your glass and then pour in the butterscotch liqueur.
Step 3: Gather your
ingredients
Place all the ingredients in a cocktail shaker with ice. Shake for 15 seconds.
Step 4: Pour into your glass
Add ice to your glass and pour in your drink.
Step 5: Garnish and Serve
Garnish with half of a Mars bar and Enjoy.
Yield:

1
Mars Bar Cocktail
Additional Time:
2 minutes
Do you love Mars bars? How about cocktails? If you answered yes to both of those questions, then you're going to love this recipe for a Mars bar cocktail! This drink is the perfect combination of sweet and salty, and it's sure to please everyone who tries it.
Ingredients
2 oz milk
1 Mars Bar
1.5 oz Butterscotch Liquor
2 oz chocolate liqueur
Chocolate Syrup
ice cubes
Instructions
Rim your glass with chocolate syrup and then drizzle it inside your glass
Add in your butterscotch liqueur
Put the chocolate liqueur and milk in a cocktail shaker with ice and shake for 15 seconds
Add ice to your glass and pour the mixture from the cocktail shaker in, using a cocktail spoon to create the layer.
Garnish with half a Mars bar and serve right away.
Notes
Enjoy this very rich and creamy drink then enjoy the Mars bar to top it off.
Want More Chocolate Recipes?
Try these:
Cadbury Creme Egg Cocktail Recipe