If you love gin, you will love this Unicorn cocktail. It is a pink gin cocktail that looks amazing and is perfect for any party or special gathering.
Unicorns are all the rage right now and this cocktail completely captures the zeitgeist with it's blue and pink hues. It also tastes fantastic which is always a bonus!
I've served this drink to adults at a bridal shower and it was also a hit at a garden party a few weeks ago.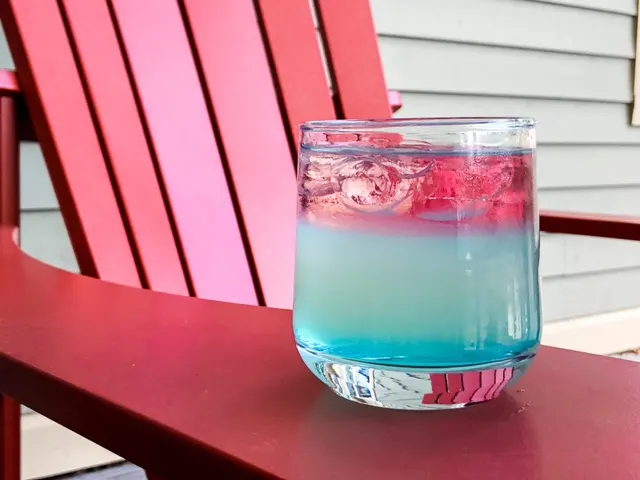 This post may contain affiliate links. Please read my Disclosure for more information.
RELATED POSTS
Why you'll love this Unicorn Cocktail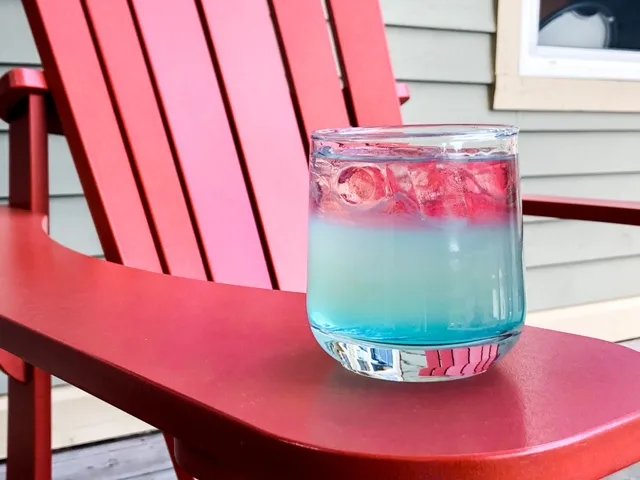 This Pink Gin Cocktail recipe is:
Tart and refreshing

Beautiful

Summery

Easy to make

Impressive
What is in the Unicorn Cocktail?
First of all, let's be clear that the unicorn cocktail contains alcohol (gin and Blue Curacao). I mention this because of course we don't want anyone underage getting tempted by how pretty the drink is.
The Unicorn Cocktail contains:
1/2 ounce Blue Curacao
4 ounces of lemonade
1.5 oz Rose Gin
This cocktail contains two ingredients that you might not be familiar with: Blue Curacao and Pink Gin.
What is Blue Curacao?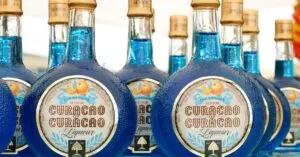 Blue Curacao is a blue-colored citrus flavored liqueur made with the dried peel of the bitter orange laraha, a citrus fruit, grown on the Dutch island of Curaçao.
Traditional Blue Curacao does contain alcohol but it is possible to buy non-alcoholic versions.
The most common non-alcoholic Blue Curacao is the Torani Blue Curacao Syrup.
What is Pink Gin and why is it so popular?
Aside from looking pretty, pink gin is popular for a number of reasons.
First of all, pink gin tastes a lot less string than regular gin so it is much more popular for cocktails. The pink color comes from red fruits such as strawberries, red currents or raspberries added to the gin.
There are several different brands of pink gin. For my cocktail, I am using Gordon's Pink Gin.
Is Pink Gin Full Of Sugar?
A lot of people think that pin gin is a sugary version of normal gin but it is simply gin with infused fruits.
There is no extra sugar added and the alcohol content is the same as regular gin.
How To Make The Pink Gin Cocktail
Step 1:Add Ice to your Glass
I use a whiskey tumbler but you can also use a highball glass
Step 2: Pour the Blue Curacao over the ice
The idea is to layer each ingredients over the one below.
Step 3: Add the lemonade
Use pink lemonade if desired.
Step 4: Top with pink gin
Garnish with a cocktail umbrella if you wish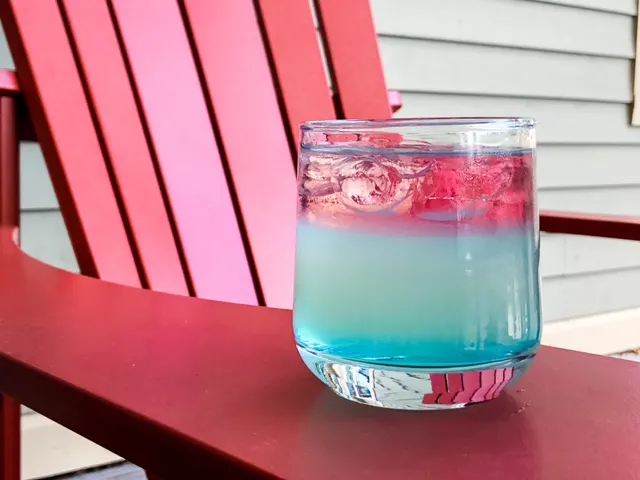 Yield:

1
Unicorn Cocktail Made With Pink Gin
This pink gin cocktail is perfect for any occasion. You can make it in minutes and serve it at any kind of gathering.
The key to this unicorn cocktail is to pour each ingredient over ice very slowly to create a pretty layers.
Ingredients
1/2 oz Blue Curacao
4 oz of lemonade
1.5 oz Rose gin
Instructions
Add Ice to your Glass
Pour the Blue Curacao over the ice
Add the lemonade
Top with pink gin
Want More Gin Recipes?
French 75 Cocktail (Gin Champagne Cocktail)