A Malibu Lemonade Cocktail is the perfect summer cocktail.
It's made with fresh pineapple juice and lemonade infused with the flavor of Malibu Rum.
The flavors are blended together and then chilled by pouring over ice. When you're looking for a light, refreshing drink that will transport you to the beach, this is it!
This post contains affiliate links. Please read my Disclosure for more information.
RELATED POSTS
Why you'll love this Malibu Pineapple Cocktail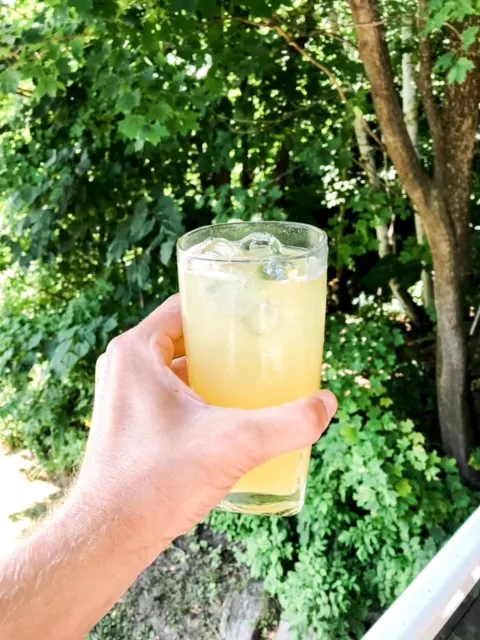 This Malibu and Lemonade recipe is:
Tart and refreshing

Perfect for Summer

Great for any occasion

Easy to make

Impressive
What is in the Malibu Lemonade?
This Malibu lemonade cocktail is a refreshing drink for those who love the taste of rum. This light, yet invigorating beverage is perfect for any time of day or night.
The main ingredients in Malibu Lemonade Cocktails are Malibu Rum, Pineapple Juice, and Lemonade. All three of these items are easy to find at your local grocery store.
The recipe is very simple and does not require many ingredients. You only need a cocktail shaker and ice to make this drink.
Lemonade is a popular summer drink in the United States. It is made with lemon juice, water, and sugar, and there are many variations of the basic recipe. You can easily make your own classic lemonade or buy it in a store.
What Is Malibu Rum?
Malibu Rum is a coconut flavored rum that was created in the Caribbean. It is not as strong as other rums, but it does have a relatively high percentage of alcohol (20%).
In order to play it safe, you should still drink this beverage responsibly because Malibu Rum can be deceptive due to its mild flavor.
Health Benefits of Pineapple Juice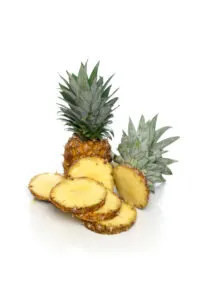 Pineapple juice is a tangy fruit juice that is created from the extraction of the fresh pineapple plant. A common ingredient in tasty drinks, it adds an extra zing to this Malibu Lemonade Cocktail.
Like other fruit juices, Pineapple juice has many health benefits along with being delicious and refreshing. Animal studies have shown that the enzyme Bromelain found in Pineapple juice has strong anti-inflammatory effects.
This means it is beneficial for people with arthritis or who are recovering from injury. It also works as a pain reliever and reduces swelling.
It is also thought to be very beneficial for infertility in humans.
Drinking pineapple juice regularly can prevent against cellular damage because of its high Vitamin C content, which helps repair cells in the body.
Malibu Lemonade Cocktails are very easy to make and only require three ingredients: pineapple juice, lemonade, and Malibu Rum.
2 ounces Coconut flavored rum such as Malibu.
3 oz pineapple juice
3 ounces Lemonade or Lemon/lime soda
What Can You Use Instead Of Lemonade?
If you can't find lemonade or don't want to make it yourself, you can substitute lemon/lime soda instead. Lemon Lime soda brands include Sprite and 7Up.
How To Make This Malibu Pineapple cocktail
Step 1:Pour the ingredients over ice
Pour the Malibu rum over ice
Step 2: Add Pineapple Juice
Follow with the pineapple juice then top with lemonade.
Step 3: Garnish and Serve
Garnish with a slice of lime.
Yield:

1
Malibu Lemonade Cocktail
This light, yet invigorating beverage is perfect for any time of day or night. It's made of fresh pineapple juice and lemonade infused with the flavor of Malibu Rum.
Ingredients
2 oz Coconut Rum eg. Malibu Rum
3 oz Pineapple Juice
3 oz Lemonade or Lemon/lime soda
Slice of lime for garnish
Instructions
Add ice to a highball class
Pour the Malibu rum over ice
Add the pineapple juice and top the glass off with lemonade
Garnish with a slice of lime
Want More Rum Cocktail Recipes?
9 Comforting Fall Rum Cocktails
Malibu Rum And Blue Curacao Cocktail (Rainbow Dream)