The Blood Orange Moscow Mule is a classic cocktail that will take your taste buds on an adventure.
The refreshing and delicious drink can be enjoyed at any time of year, but we recommend making them during cold weather months since they keep us warm!
Plus this recipe is tasty (and it's easy), so what are you waiting for?
Blood Oranges are typically a winter fruit but you can find them year-round and their price isn't too high, making this an excellent cocktail to serve at your next dinner party.
Moscow mule are one of the most popular drinks because they're simple enough for beginners yet still delicious; plus everyone loves Moscow Mule's signature flavor combination!
Read on for the recipe and all the details.
This post contains affiliate links. Please read my Disclosure for more information.
RELATED POSTS
Why you'll love this Blood Orange Moscow Mule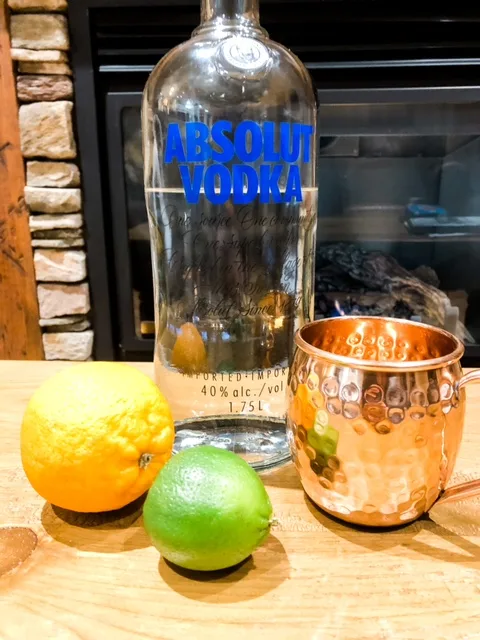 This Blood Orange Vodka Cocktail is:
So tasty

Perfect for a party

Comforting

Easy to make

Delicious at any time of the year
How do you make an Orange Moscow Mule?
It's a beautiful day, and you're in need of an ice cold drink. What better way than the Moscow Mule?
This time around though there is more than just flavor at stake because now add-ons like blood oranges or other fruits can be added into your favorite classic mixers to create new variations on what many consider THE most refreshing alcoholic beverage out there…
What's In The Blood Orange Moscow Mule?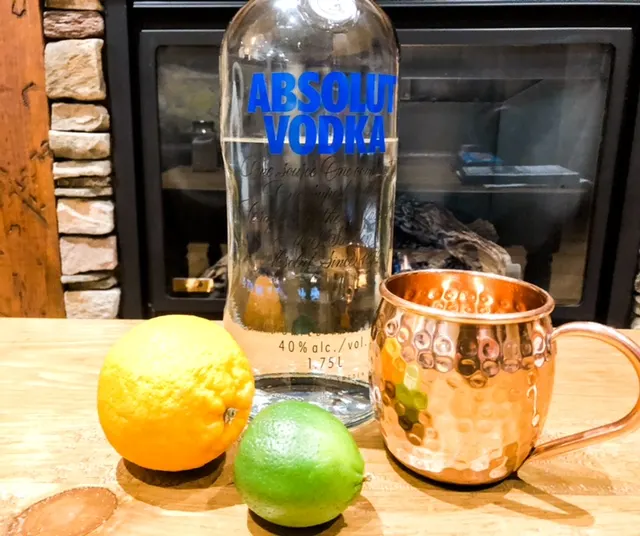 In addition to the regular Moscow Mule ingredients of vodka, ginger beer, this version adds in orange juice (of course) and a piece of candied ginger.
Vodka
Ginger Beer
A Blood Orange
Lime
Sugar
Do you use alcoholic or non alcoholic ginger beer in a Moscow Mule?
The Moscow Mule is one of those classic cocktails that you can't go wrong with. The vodka in the drink has enough alcohol in it to make any non-alcoholic ginger beer taste like a million bucks.
How To Make An Orange Moscow Mule
Step 1:Combine all the ingredients in a copper mug
Add your vodka, sugar, freshly squeezed blood orange and lime juice into your copper mug over ice
Step 2: Add Lemon
Pour your ginger beer over the drink and then add the lemon to your drink
Step 3: Garnish and serve
Stir the drink and garnish with a slice of Blood Orange
Orange Moscow Mule Mocktail
Yield:

1
Blood Orange Moscow Mule
Additional Time:
1 minute
Do you love Moscow mules? How about blood oranges? If you said yes to either of those questions, then you're going to love this recipe. It's the perfect winter drink, and it's so easy to make. So gather your supplies and let's get started!
Ingredients
2 oz Vodka
2 teaspoons of sugar
1/2 of a Blood Orange freshly squeezed
1/2 of a lime freshly squeezed
5 oz of Ginger beer
Instructions
In a copper mug with ice, add sugar, vodka, squeeze the blood orange juice and lime juice.
Top with ginger beer
Garnish with a slice of blood orange
Notes
Blood orange has a very distinctive taste and look which makes this drink extra special.
Want More Fun Cocktail Recipes?
21 Delicious Fall Whiskey Cocktails
Pumpkin Spice Cocktail For Fall
9 Comforting Fall Rum Cocktails