If, like me, you are a huge fan of Disney movies then you will love this blue cocktail that is inspired by none other than my favorite Queen, Elsa.
This cocktail is so easy to make and is perfect for those snowy, winter days when the whole World seems frozen.
While this is fantastic winter cocktail, it is also the perfect adult beverage to enjoy at a Princess party or themed night.
I love fruity blue cocktails and this one is no exception.
It is the perfect cocktail for sipping fireside in the fall or winter.
Read on for the recipe and all the details of one of my favorite Disney Frozen alcoholic drinks.
This post contains affiliate links. Please read my Disclosure for more information.
MORE FUN COCKTAILS
Cadbury Creme Egg Cocktail Recipe
What is in The Elsa Cocktail?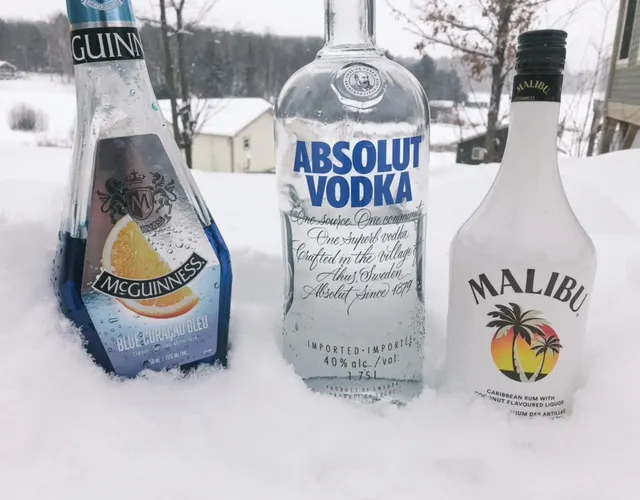 When I was researching ideas for making this tasty cocktail, I wanted something that wasn't crazy strong and of course, something with a beautiful bright blue color to remind us of Elsa and Anna from Frozen.
This cocktail actually only has a few ingredients and while I have styled it for a winter party, it makes a great drink to sip poolside too.
In fact, it reminds me of some of my other favorite bright blue cocktails such as the Blue Mojito and the Blue Lagoon Cocktail Recipe.
To make this Frozen inspired cocktail, you will need:
Vodka
Blue Curacao
Coconut Rum (Malibu or similar)
Lemon Lime soda
That's it! Super simple and easy to make.
If you want to make the snowflake garnish that I used, you just need a silicone snowflake mold and some white candy melts.
What tools do I need to make the Elsa Cocktail?
You really don't need much in order to make this cocktail which makes it perfect for any party or large gathering when you want to whip them up in minutes.
You don't even need snow but it really makes a nice backdrop to this icy drink.
The only tool you'll need to make this cocktail:
Don't have the tools you need?
If you don't have a cocktail shaker, a large mason jar works just as well in a pinch.
Use the mason jar lid or a plate to strain the drink if you don't own a strainer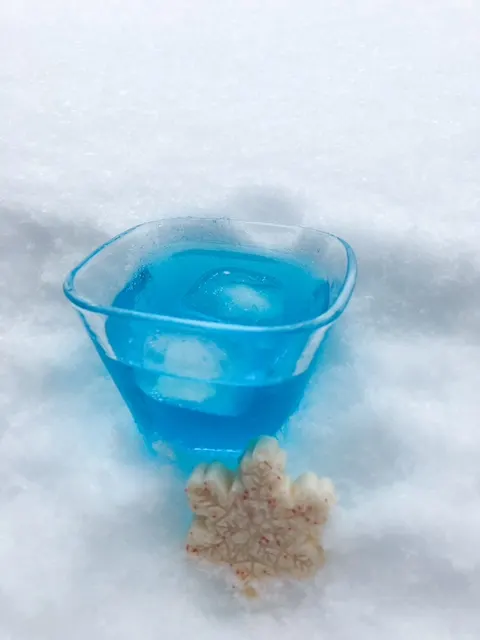 How To Make An Elsa Cocktail
Step 1:Combine all the ingredients
Place all the ingredients in a cocktail shaker with ice. Shake for 15 seconds.
Step 2: Strain
Strain the drink into a glass tumbler with ice
Step 3 – Finish off
Top with lemon lime soda.
Step 4: Garnish and Serve
Garnish with a snowflake or a piece of white rock candy.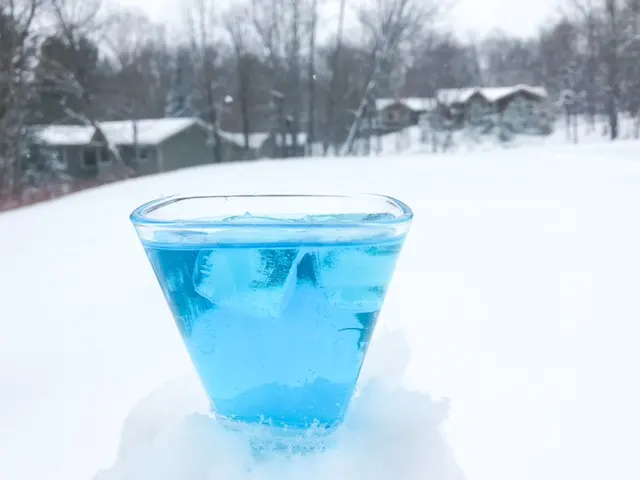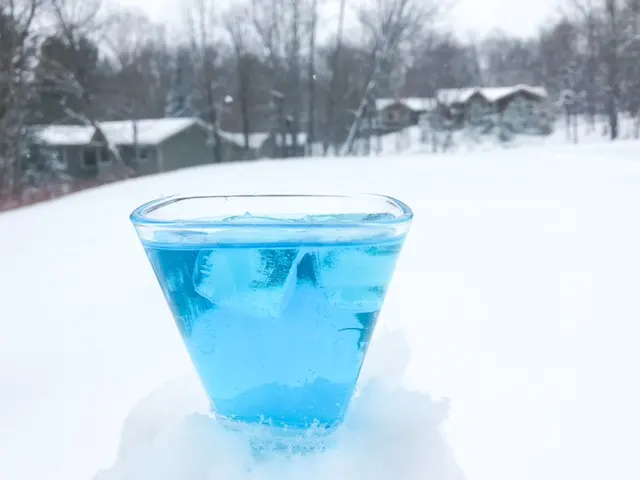 Yield:

1
The Elsa Cocktail
If you love the Disney movie Frozen, then you will enjoy this Elsa cocktail that is perfect for a frosty evening.
Ingredients
1 oz Vodka
1 oz Blue Curacao
1 oz Vodka
Lemon Lime soda (1/2 can)
Instructions
Mix the ingredients in a cocktail shaker with ice
Strain into your glass containing fresh ice
Top with Lemon lime soda
Garnish with a snowflake or a piece of rock candy
More Winter Cocktails
The Ultimate Maple Whiskey Sour Cocktail
Peppermint Mimosa {Peppermint Bark Cocktail)