Enjoy a delicious and festive drink this holiday season with these Christmas gin cocktails.
Gin is the perfect liquor for any occasion, and its flavor will add a personal touch to your holiday cocktail.
Christmas is a time for celebration and relaxation, and these holiday cocktails with gin are sure to make the season merry.
Read on for some of the best Christmas cocktails made with gin including photos and links to all the recipes.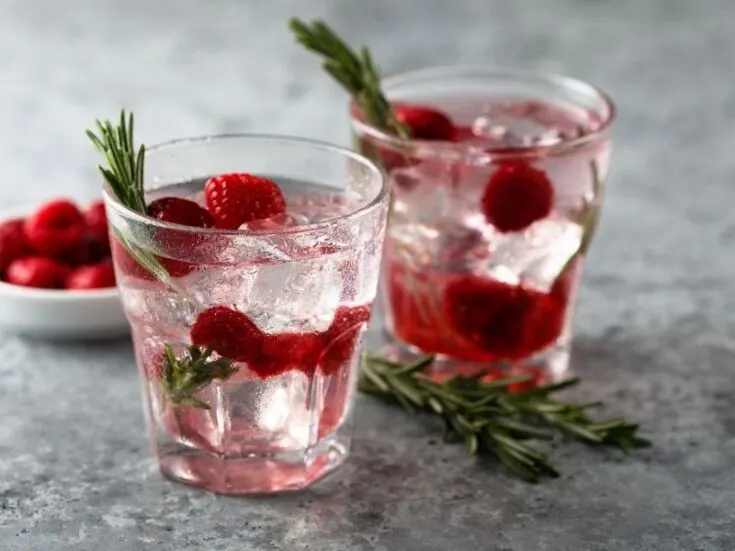 This post may contains affiliate links. Please read my Disclosure for more information.
MORE FESTIVE CHRISTMAS COCKTAILS
Christmas Gin Cocktails
Gin has a flavor that is perfect for the holiday season! Gin has an earthy character with sweet notes of lavender, citrus and juniper.
The various botanicals in gin complement different flavors very well, giving gin the versatility to make a delicious cocktail any time of year.
In the list below you will find all kinds of fun and festive drink ideas from a Cranberry Gin Fizz to a Christmas White Russian made with gin instead of vodka.
Christmas Gin Cocktails
Think beyond the classic gin and tonic with these holiday cocktails made with gin and full of festive flavors.
Christmas Gin Cocktails – Final Thoughts
Gin is a popular liquor around the world. It's no wonder that it has been incorporated into many holiday recipes, from cocktails to eggnog and hot toddies!
If you're looking for some new Christmas cocktail ideas this year, try out these delicious drinks with gin as your base ingredient. Which of these delightful concoctions will make their way onto your table this season?
More Holiday Cocktails
Peppermint Martini With Baileys (Candy Cane Cocktail)
Chocolate Baileys Cocktail – Perfect For The Holidays
23 Festive Christmas Cocktails With Vodka