This Gingerbread Martini tastes like everyone's favorire holiday cookie!
Made with Bailey's Irish Cream and of course, the delicious taste of gingerbread, it is the perfect addition to your holiday cocktail menu.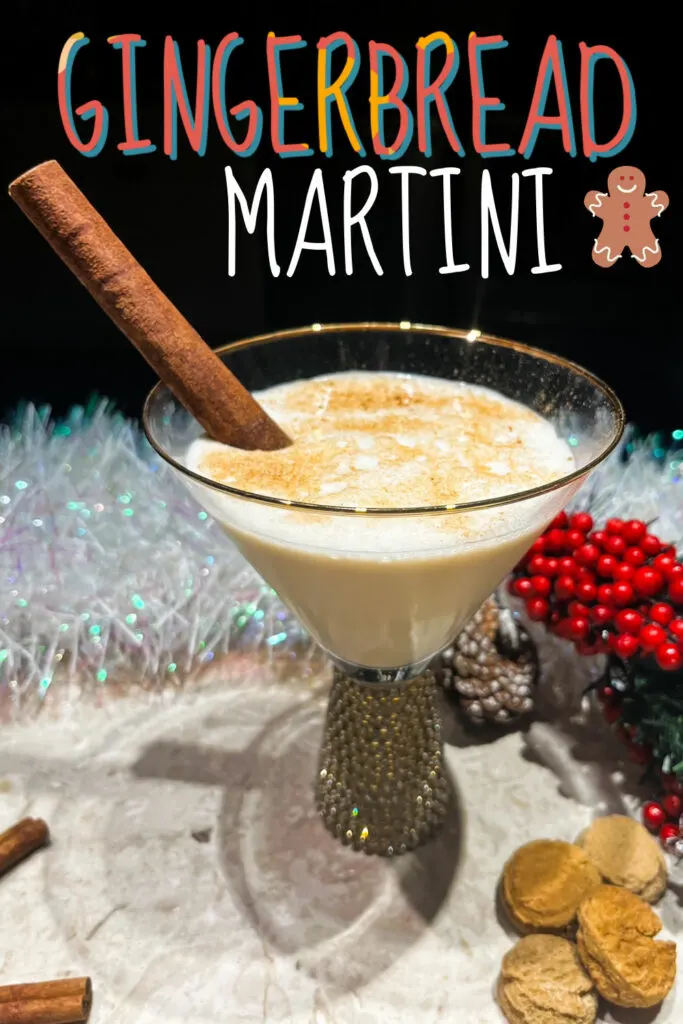 This post contains affiliate links. Please read my Disclosure for more information
MORE CHRISTMAS COCKTAILS
Peppermint Martini With Baileys
Gingerbread Mojito – The Perfect Holiday Cocktail
The Perfect Gingerbread Martini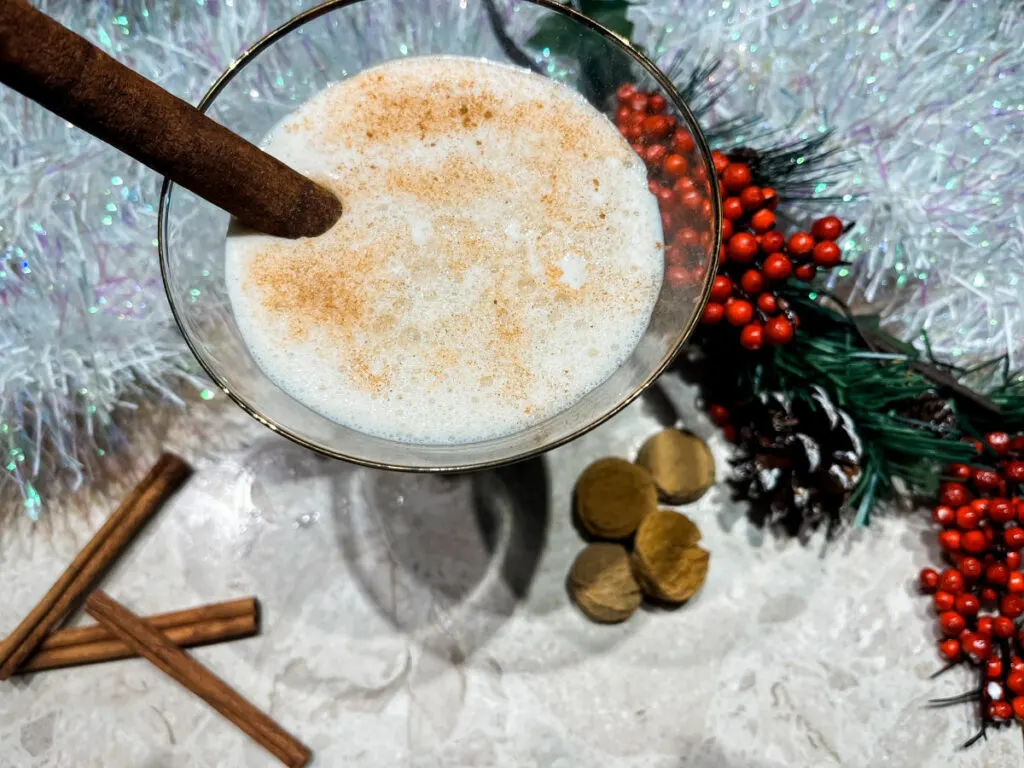 Tis the season to indulge in the sweetest and most festive of libations, and what better way to usher in the holiday spirit than with a Gingerbread Martini?
As the temperatures drop and the twinkle lights adorn our homes, there's something magical about sipping on a cocktail that captures the essence of Christmas.
The Gingerbread Martini is a delectable concoction that combines the warmth of gingerbread cookies with the sophistication of a classic martini.
Get ready to elevate your Christmas celebrations to a whole new level of deliciousness!
Gingerbread Martini Ingredients
Crafting the perfect Gingerbread Martini requires a carefully curated blend of ingredients to capture the essence of this beloved holiday treat.
Start with generous pours of gingerbread syrup and Baileys Irish Cream, the heart and soul of this festive cocktail.
Add a shot of rich vanilla vodka to lend a smooth and slightly sweet undertone.
To balance the flavors, finish with a touch of cream for a lusciously creamy texture.
These ingredients harmonize to create a Gingerbread Martini that embodies the warmth and nostalgia of the holiday season.
Let's get into the recipe for this easy-to-make drink.
For full step-by-step instructions, scroll down to our recipe card at the bottom of the page.
I made this delicious cocktail with gingerbread syrup which you can get at most coffee shops and grocery stores.
To make this drink you need:
Baileys Irish Cream
Half and Half or heavy cream
Vodka
Cinnamon stick
Cinnamon powder
Ice
How To Make A Gingerbread Martini
This Christmas cocktail is so easy to make!
You can have it ready in minutes.
Plus – simply double the recipe to make it for a crowd!
Chill the Glass
Place the martini glass in the freezer for a few minutes to chill while you prepare the cocktail.
Mix the Ingredients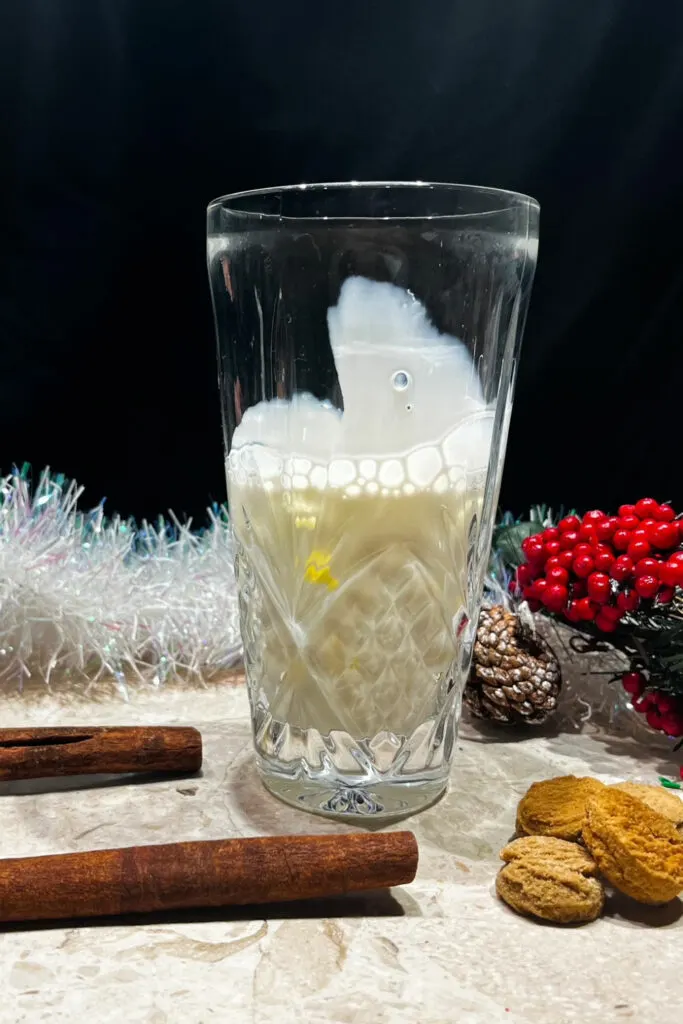 In a cocktail shaker filled with ice, combine the gingerbread syrup, vodka, Baileys, and cream.
Shake It Up
Shake the mixture vigorously for about 15-20 seconds.
This not only blends the ingredients but also chills the cocktail to perfection.
Strain and Pour
Remove the chilled martini glass from the freezer and strain the shaken mixture into the glass.
Garnish with Holiday Cheer:
Top your Gingerbread Martini with a sprinkle of ground cinnamon for that extra festive touch.
How To Garnish Your Gingerbread Martini
As my glass has a gold rim, I decided to go simple with just a sprinkle of cinnamon but you could also rim your glass with crushed graham crackers.
You can do this by moistening the rim with a bit of water or honey and then dipping it into a plate of crushed graham crackers.
Gingerbread Martini: Final Thoughts
This Gingerbread Martini is the epitome of holiday indulgence.
Its warm, spicy flavors and creamy texture make it the perfect companion for cozy nights by the fireplace or festive gatherings with friends and family.
Whether you're hosting a holiday party or simply treating yourself to a special night in, this cocktail will surely spread warmth and cheer.
So, this Christmas season, raise your glass and toast to the magic of the holidays with a Gingerbread Martini that will leave your taste buds singing and your heart brimming with joy.
Cheers to a season filled with love, laughter, and delectable cocktails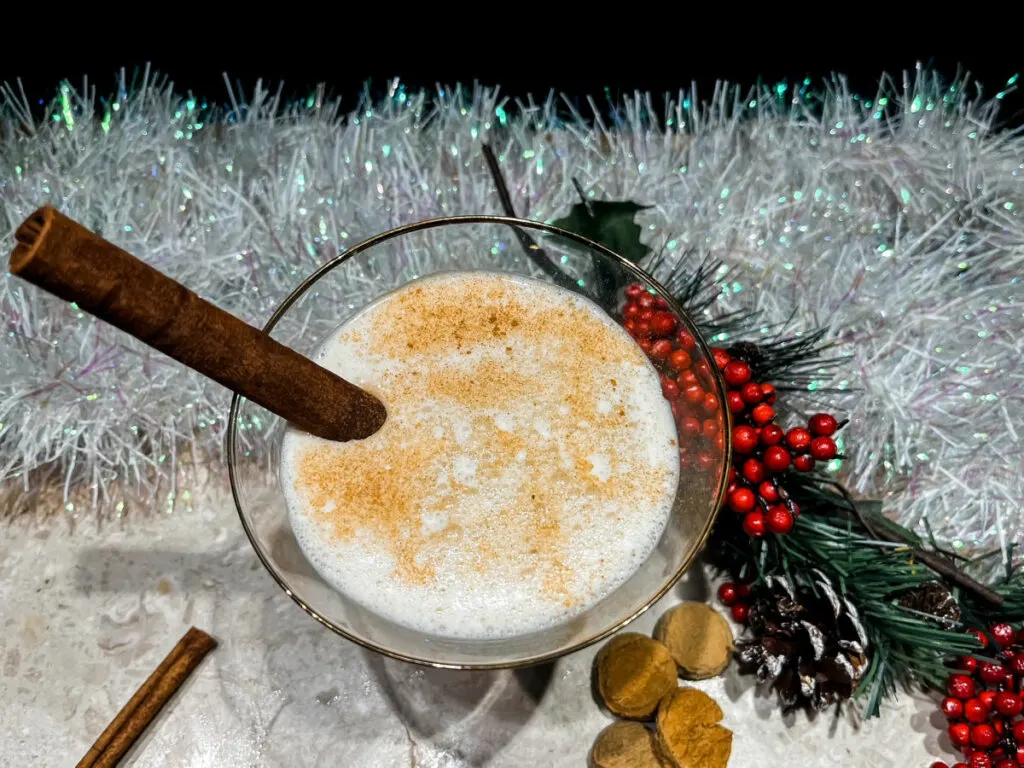 Yield:

1
Gingerbread Martini
This rich and creamy cocktail tastes just like a delicious Gingerbread cookie!
Ingredients
2 oz Baileys Irish Cream
3 oz Half and Half Cream
1 oz Vodka
1/2 oz Gingerbread Syrup
1/2 teaspoon powered cinnamon
1 cinnamon stick for garnish
Instructions
Next, add all the ingredients into a cocktail shaker with ice. Shake for 15-20 seconds.
Strain into your martini glass
Garnish with a sprinkle of cinnamon and a cinnamon stick
More Fun Christmas Cocktails
Candy cane martini – This classic cocktail is packed with delicious peppermint flavor!
Peppermint Martini With Baileys – This delicious cocktail is easy to make and so decadent!