The holidays are a time for family, friends, and cheer – but also for cocktails! This mistletoe drink is the perfect cocktail to share with loved ones during the holiday season.
It's festive, delicious, and easy to make. So gather your together and give this recipe a try!
Looking for a festive drink to add to your holiday party repertoire?
Look no further than this mistletoe cocktail. It's easy to make and sure to please everyone at your gathering!
Plus, it just feels so jolly drinking something with mistletoe in the name. Cheers!

This post contains affiliate links. Please read my Disclosure for more information.
RELATED POSTS
Why you'll love this Mistletoe Drink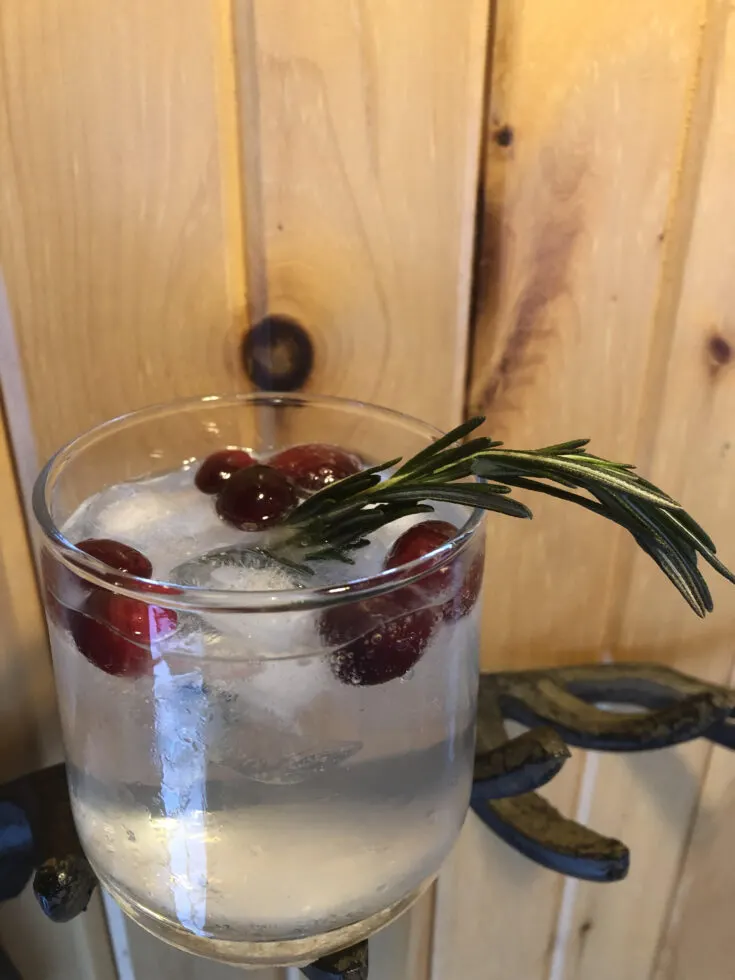 This Mistletoe Cocktail recipe is:
festive
Tastes great
A Christmas Drink
Easy to make
Impressive
What is in the Mistletoe Drink?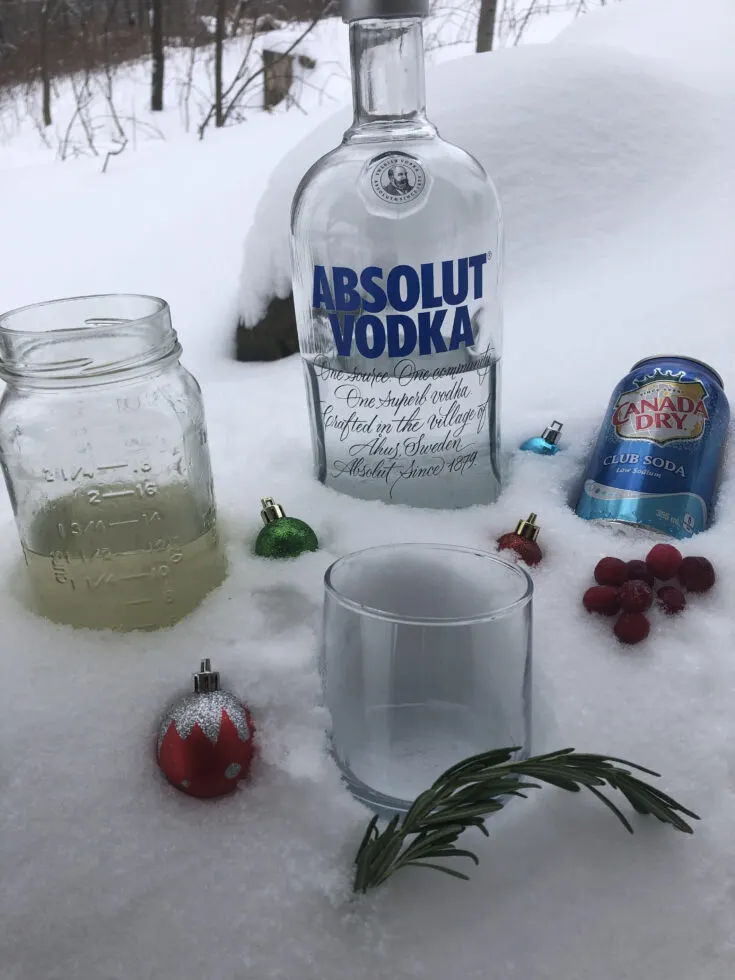 If you're like most people, the holidays mean parties, get-togethers and lots of festive drinks.
This year, why not add a mistletoe drink to your repertoire?
With just a few ingredients, you can make this tasty drink that will help you celebrate in style. Keep reading for the recipe!
The alcoholic version of the Witches Brew Punch contains the following:
Vodka
Lemon juice
Rosemary simple syrup
Club soda
Frozen cranberries
Rosemary
I used rosemary simple syrup but you can easily use the plain kind too!
What tools do I need to make the Mistletoe Cocktail?
You really don't need much in order to make this cocktail which makes it perfect for any party or large gathering when you want to whip them up in minutes.
The only tool you'll need to make this cocktail:
Don't have the tools you need?
If you don't have a cocktail shaker, a large mason jar works just as well in a pinch.
Use the mason jar lid or a plate to strain the drink if you don't own a strainer.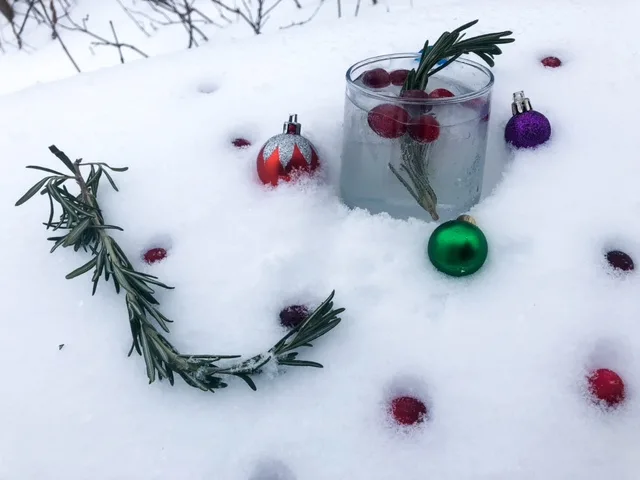 How To Make The Mistletoe Drink
Looking for a festive drink to enjoy with your friends and family this Christmas? Look no further than the mistletoe cocktail! This delicious drink is easy to make and perfect for enjoying at any Christmas party. read on to learn how to make one yourself!
Step 1:Combine all the ingredients
Place the vodka, lemon juice, rosemary simple syrup in a shaker with ice
Step 2: Strain
Strain the drink into a glass and top off with club soda
Step 3: Garnish and Serve
Garnish with frozen cranberries and a bit of rosemary.
Yield:

1
Mistletoe Cocktail
Additional Time:
1 minute
Mistletoe Cocktail is a drink that will get you in the Christmas spirit. It is easy to make and perfect for your next holiday party. Cheers!
Ingredients
2 oz Vodka
1/2 oz of rosemary simple syrup
1/2 oz lemon juice
club soda
handful of frozen cranberries
a twig of rosemary
Instructions
In a shaker with ice add the vodka, rosemary simple syrup and lemon juice. Shake for 15 seconds.
Strain into a glass and top with club soda
Garnish with frozen cranberries and twig of rosemary
Notes
This is such a fun drink to make and wonderful for any Christmas party. Your friends will love it.
Want More Christmas Recipes?
Try these:
Cranberry Gin Fizz – The Perfect Christmas Cocktail
30 Festive Christmas Cocktails With Vodka