What do you get when you mix pickles and vodka? The Pickle Shot recipe. This quick and easy alcoholic shot is perfect for parties because it only contains two ingredients. You can make it for a large crowd in minutes.
There are also a ton of variations of this drink meaning you can enjoy it no matter what your alcohol of choice is.
Get your party started with this delicious drink! Read on for all the details on how to make a delicious pickle shot.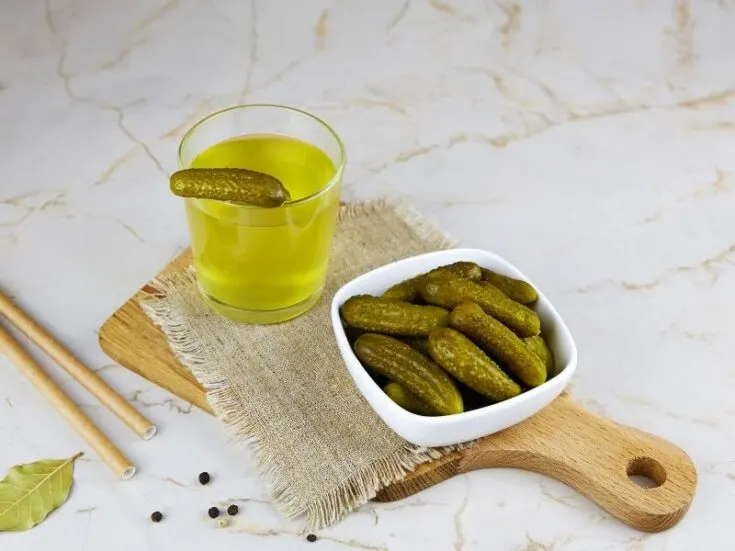 This post contains affiliate links. Please read my Disclosure for more information.
More Fun Shot Recipes
Why you'll love the Pickle Shot Recipe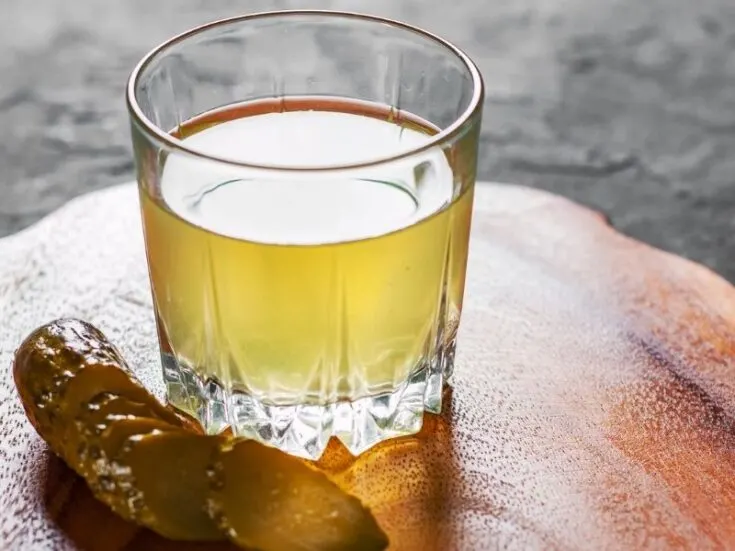 If you love the tangy taste of pickles, then this shot is a simple one to try and make your new favorite.
The Pickle Shot Recipe is:
Tangy

Surprisingly refreshing
Can help to sober you up
Hydrating
Tasty
What is in a Pickle Shot?
The traditional pickle shot simply contains 1 part pickle juice to 1 part vodka.
You can also use tequila instead of vodka if you prefer the taste.
What exactly is Pickle Juice?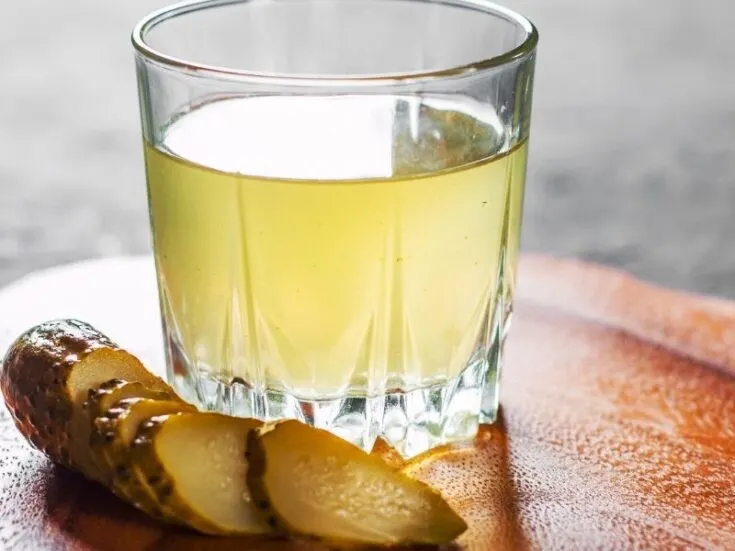 Pickle juice is the liquid that you get in a jar of pickles. It is the brine that is used to pickle cucumbers to make pickles.
You may not know this but pickle juice is actually good for you.
Pickle juice is:
Can control blood sugar levels
Hydrates
Contains antioxidants
Good for gut health
Variation on the Pickle Shot – The Pickleback Shot Recipe
A Pickleback is a shot of whiskey that's followed by a shot of pickle juice. Most people drink pickle juice as the chaser but you can also take a bite of a pickle instead.
The Spicy Pickle Shot Recipe
Another alternative to the classic pickle shot recipe is the spicy version. Sprinkle a slice of pickle with some hot sauce before licking it and downing a shot of vodka or tequila.
Pickle Shot Recipe Instructions
There is no shot easier than a pickle shot! No special tools are needed nor special techniques.
Step 1:Add the vodka/tequila/whiskey
Fill your shot glass halfway
Step 2: Top with Pickle Juice
Fill the rest of your shot glass with a good quality pickle juice
Step 3: Garnish and Serve
Garnish with a pickle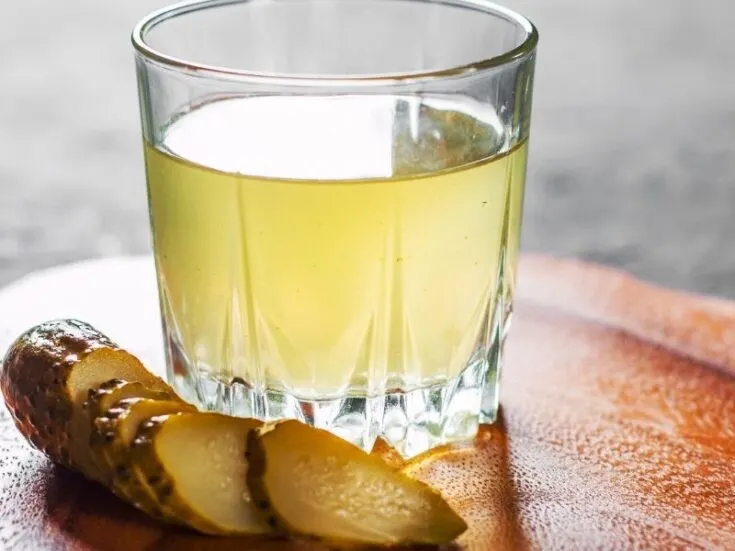 Yield:

1
Pickle Shot Recipe
The original pickle shot recipe is easy to make and surprisingly tasty. If you love snacking on pickles then you will love the tangy taste of dill brine combined with alcohol.
Ingredients
.75 oz Vodka or Tequila
.75 oz Pickle Juice
1 pickle for garnish
Instructions
Pour the vodka into your shot glass
Top off the glass with pickle juice
Garnish with a piece of pickle
Want More Shot Recipes?
Vegas Bomb Shot Recipe – The Classic Cocktail