The perfect fall cocktail, this apple and cinnamon gin recipe is tart and smooth with a fruity flavor.
Filled to overflowing with cozy flavors of apples from start to finish this drink will make you feel like your Thanksgiving dinner just came in on time!
While many apple cider cocktails contain vodka as the main alcohol, this gin apple pie cocktail is perfect for anyone who is missing their summery g & t and is looking for something fresh and new this fall.
With 3 simple ingredients, you can make this apple gin cocktail in minutes and it is perfect for a crowd.
Read on for the recipe and all the details.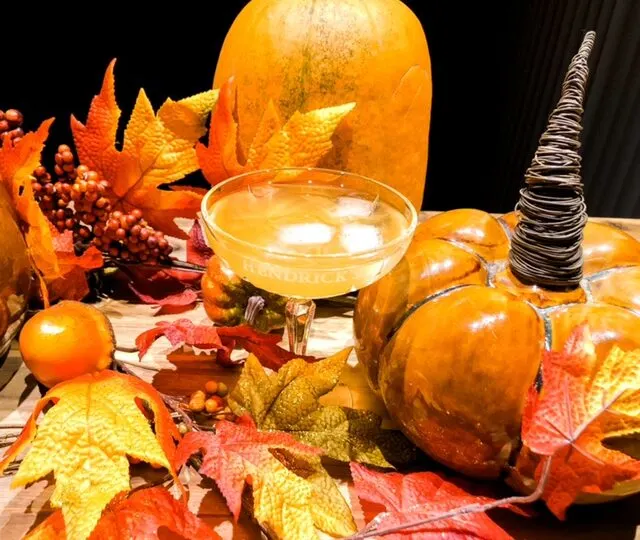 This post contains affiliate links. Please read my Disclosure for more information.
MORE FALL COCKTAILS
Why you'll love this Apple Pie Gin Cocktail
This fall, warm your heart with an autumn cocktail!
This drink features the best of autumn flavors.
With hints of cinnamon spice to give it just enough kick without tasting too sweet, it is great for those who love their drinks subtle—it's a surefire winner that will be hard (maybe even impossible) to resist at first sip.
This cocktail is often called an apple pie gin cocktail because it does kind of taste like apple pie. It is perfect for Thanksgiving!
This Apple Cider Gin Recipe is:
Tart and refreshing

Perfect for fall

Comforting

Easy to make

Delicious at any time of the year
How do you make a Gin Apple Pie ?
Easily, that's how! With only three ingredients, you can whip up a batch of this cocktail in minutes. There are also some easy switches you can make if you don't have everything you need on hand.
If you love the taste of apple cider then you will love this fall cocktail. It is perfect for sipping fireside and makes a fantastic drink for day or night.
What Is In The Apple And Cinnamon Gin Recipe?
Well, the name of the cocktail says it all really!
All you need is:
Gin
Cinnamon syrup (or powdered cinnamon if you don't have syrup)
Fresh Apple Cider
Apple slices and/or cinnamon stick for garnish
For the cinnamon syrup, I used Jordan's Skinny Mixes Syrups Cinnamon Dolce. It is sugar free so perfect if you don't want your drink be too sweet.
What tools do I need to make the Apple Pie Cocktail?
You really don't need much in order to make this cocktail which makes it perfect for any party or large gathering when you want to whip them up in minutes.
The only tool you'll need to make this cocktail:
Don't have the tools you need?
If you don't have a cocktail shaker, a large mason jar works just as well in a pinch.
Use the mason jar lid or a plate to strain the drink if you don't own a strainer.
How To Make The Apple Pie Gin Cocktail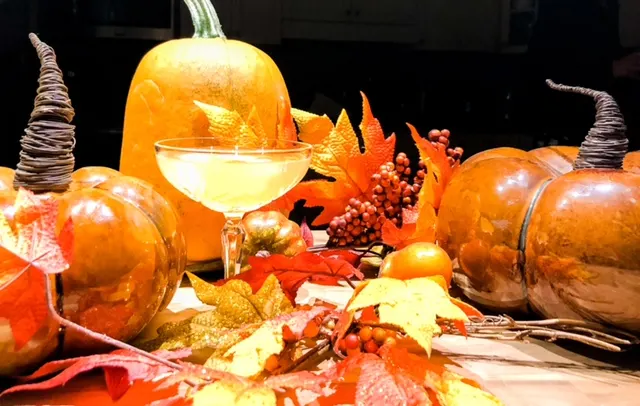 Step 1: Mix your ingredients
Put the gin, apple cider and cinnamon syrup into a cocktail shaker with ice.
Step 3: Strain
Strain into a martini glass or similar filled with ice.
Step 4: Garnish and serve
Garnish with a slice of fresh apple
If you love this apple pie gin cocktail, make sure to check out these other apple cider cocktails:
Apple Cider Gin Cocktail (Perfect For Fall)
Yield:

1
Apple Pie Gin Cocktail
This apple and cinnamon gin recipe is the perfect fall cocktail. If you love the taste of apple cider, you will love this cozy autumn drink that only contains 3 ingredients.
Ingredients
2 oz Gin
4oz Apple Cider
1 oz Cinnamon syrup
Instructions
Mix the gin, apple cider and cinnamon syrup in a cocktail shaker for 15 seconds
Strain into a martini glass with ice
Garnish with a stick of cinnamon if desired
Want More Fall Cocktail Recipes?
21 Delicious Fall Whiskey Cocktails
Pumpkin Spice Cocktail For Fall
9 Comforting Fall Rum Cocktails