These days, it seems like the sky is the limit when it comes to coffee cocktails. There are so many different variations out but my current favorite is this coffee whiskey cocktail that is perfect for fall.
If you love coffee and are looking for something refreshing and delicious, this particular coffee cocktail is perfect for both hot and cold weather alike.
This maple version of the classic Irish coffee is perfect for anyone who wants to try something different, especially if whiskey is your drink of choice.
Read on for the recipe and all the details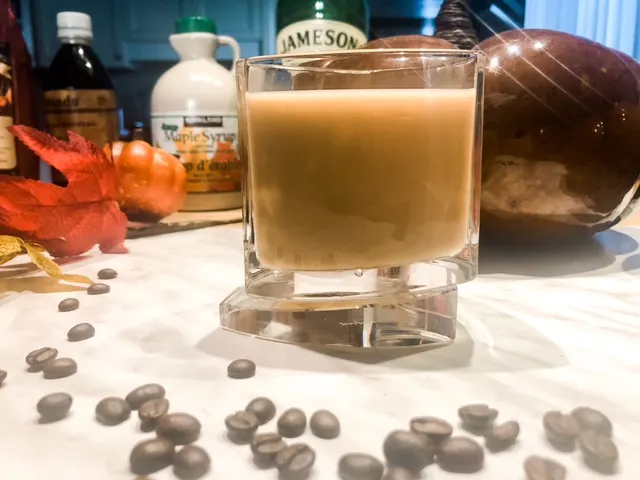 This post contains affiliate links. Please read my Disclosure for more information.
RELATED POSTS
Why you'll love this Maple Whiskey Coffee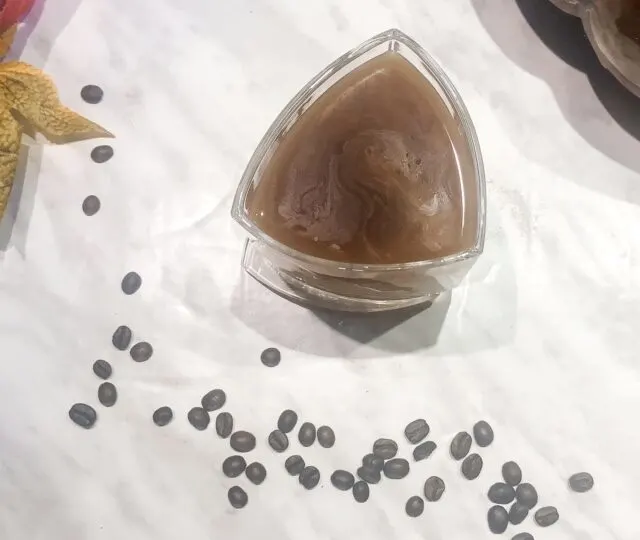 The flavors of this coffee cocktail blend together to make a delicious drink that you can enjoy at brunch or at anytime of day.
Maple is the perfect flavor for fall but this coffee is really great for anytime of year.
This Coffee Whiskey Cocktail Recipe is:
Refreshing and tasty

Perfect for fall

Great for any occasion

Easy to make

Comforting and warming
What is in this Coffee Cocktail?
This recipe is a twist on a classic irish coffee so first let's look at what that normally contains.
Authentic Irish coffee has a rich, complex flavor that is not as simple to make or enjoy than it seems.
While many people think of coffee spiked with whiskey when they think of an Irish coffee, in fact the drink is not quite as easy to make.
Brown sugar and heavy cream are also used to make an Irish Coffee and we use the heavy cream in this whiskey maple coffee cocktail similarly.
In this variation of an Irish Coffee, the brown sugar is substituted for maple syrup.
To make this cocktail you will need:
Freshly brewed coffee
Irish Whiskey
Maple Syrup
Vanilla Extract
Heavy cream
What tools do I need to make the Whiskey Coffee Cocktail?
You really don't need much in order to make this cocktail which makes it perfect for any party or large gathering when you want to whip them up in minutes.
I did use a cocktail jigger to measure out the ingredients but you could also use a shot glass.
The most important thing you need is some good quality freshly brewed coffee.
Any type will do, for my cocktail, I used a harvest blend which added some nice pumpkin spice flavor to my coffee.
How To Make The Coffee Whiskey Cocktail
Step 1:Brew and pour your coffee
Pour it into your whiskey tumbler
Step 2: Add your whiskey
Measure using a shot glass or your cocktail jigger.
Step 3: Add in the maple syrup and vanilla extract
Step 4: Top with heavy cream
Stir before drinking.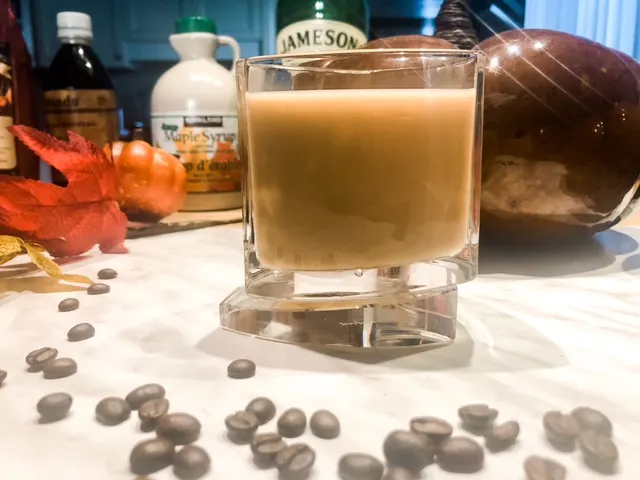 Yield:

1
Coffee Whiskey Cocktail Recipe
This maple whiskey coffee cocktail is the perfect treat for a crisp autumn day. If you love coffee and the taste of maple syrup, you will love this delicious coffee drink.
Ingredients
8 oz Freshly Brewed Coffee
1.5 oz Irish Whiskey
2 Tablespoons Maple Syrup
1/4 teaspoon of vanilla extract
1 shot of heavy cream
Instructions
Pour the brewed coffee into your whiskey tumbler or mug
Add in the whiskey, vanilla extract and maple syrup
Top with heavy cream to taste
Stir before drinking
Want More Whiskey Cocktail Recipes?
Try these:
The Best Holiday Cocktails With Whiskey
22 Delicious Fall Whiskey Cocktails
The Perfect Maple Whiskey Sour