Confession, when I first heard the idea behind this banana rum cocktail I was dubious. I wasn't sure how good a alcoholic drink with banana would be but its now one of my favourite rum coolers out there.
If you love tropical drinks and want something a bit different from the usual coconut rum punches, this might be for you.
The blend of banana, pineapple juice and rum turns this drink into vacation in a cup and it kind of reminded me of an alcoholic banana smoothie. In fact, I almost called this recipe "Banana rum smoothie".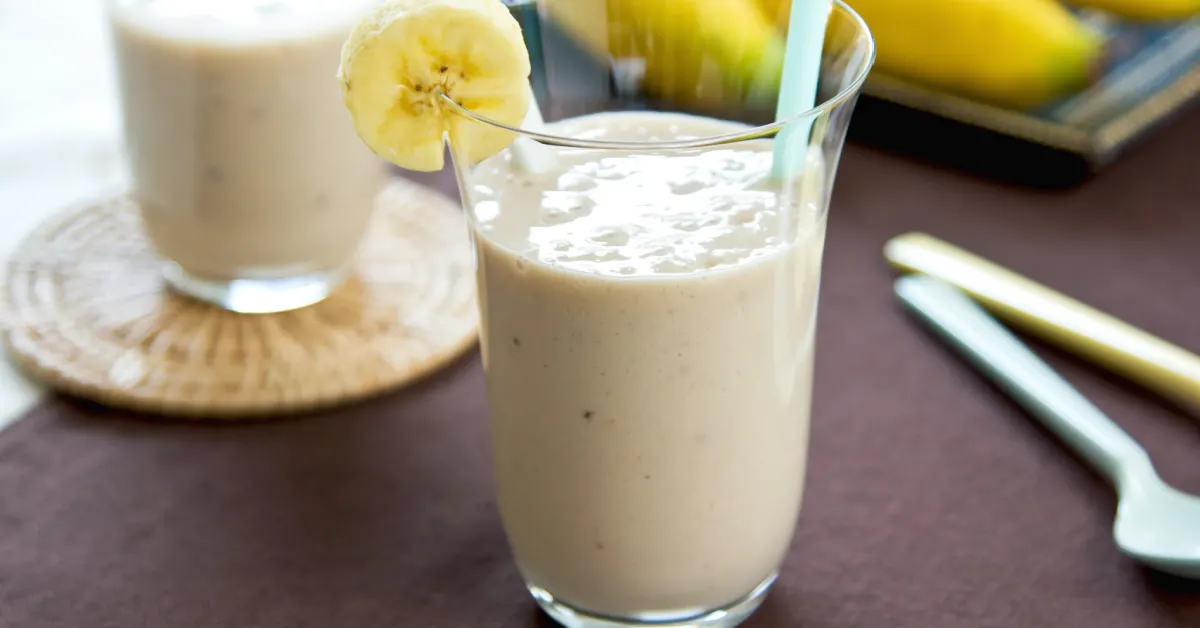 This post contains affiliate links. Please read my Disclosure for more information.
RELATED POSTS
What's In A Banana Rum Cocktail?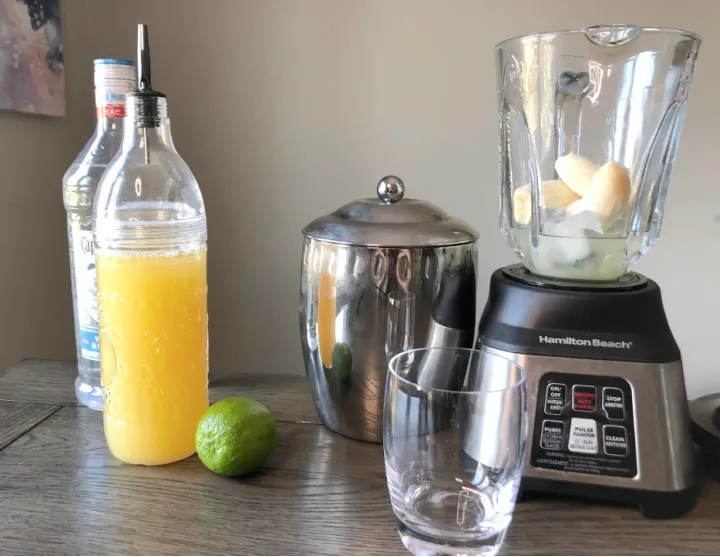 First all of, let's look at what fruit goes with rum?
The obvious choices are pineapple, coconut and banana. This banana rum coconut has both fresh pineapple juice and a whole banana in it.
In my opinion, the fresh banana is what makes this banana rum smoothie way better than banana rum cocktails that use either banana flavoured rum or a banana liqueur.
The banana makes the cocktail thicker and almost close to a frozen rum drink which is perfect for an afternoon by the pool.
For this recipe you will need:
1 1/4 ounces white rum
1 1/2 ounces pineapple
A peeled banana, sliced
1/4 lime – juiced
Variations on The Banana Rum Cocktail
This drink is adapted from a recipe in one of my favorite cocktail books, The Art Of Mixology. It's great for fun fruity cocktails.
You can substitute the white rum for a coconut rum if you like Malibu banana rum drinks.
Take out the lime if you want more of the banana and pineapple taste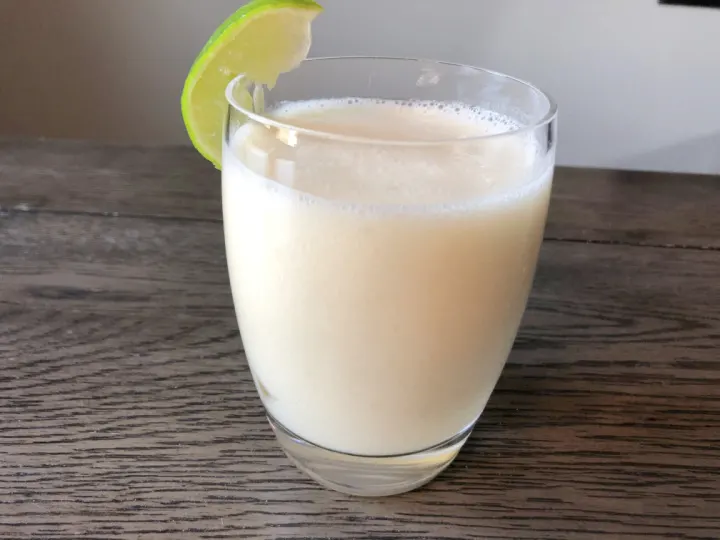 Yield:

1 Cocktail
Banana Rum Cocktail Recipe
Serve up the Caribbean with this tasty concoction that will have you dreaming of palm tress and white sandy beaches.
Ingredients
1 1/4 oz white rum
1 1/2 ounces fresh pineapple juice
1 Banana, sliced
Juice of 1/4 lime
Ice cubes
Instructions
Add the Pineapple juice, rum, banana and ice into a blender in that order
Squeeze in the lime juice
Blend for 1-2 minutes
Add two ice cubes to your glass and pour the banana rum smoothie in
Drink right away
More Tropical Cocktails To Try
Watermelon Shot Recipe (Refreshing and Easy)