I'm always on the hunt for new drinks for my favorite bottle of 1800 Tequila, and this tequila and peach schnapps cocktail is one of the best.
This is a really nice refreshing cocktail for a summer afternoon or when you are after something a bit special.
Most tropical cocktails include fruits like pineapple and coconut so I love that peach is at the forefront of this drink.
The nice thing is that you don't need fresh peaches other than for a garnish so this cocktail can be enjoyed at any time of year, even when peaches are not in season.
If you love tequila cocktails and enjoy the summery taste of peaches, this peach tequila cocktail will be a hit.
This post may contain affiliate links. Please read my Disclosure for more information.
RELATED POSTS
What's In This Peach Tequila Cocktail?
If you like peach schnapps cocktails then add this one to your repertoire. This cocktail only has 3 ingredients and is so quick and easy to make.
Make sure to also try my Peach Whiskey Sour if you want another great summer drink.
It's a pretty strong drink that is best served in a martini or cocktail glass. I used 1800 tequila as it is my current favorite and really great with peach schnapps.
There is also a 1800 coconut tequila that I highly recommend. (I also love this 1800 Coconut Tequila and Pineapple Juice Cocktail).
It's really easy to make and looks amazing in a fancy glass like the Octopus martini glasses I used.
The Ingredients for the peach tequila cocktail are:
1 3/4 ounces tequila
3/4 ounces peach schnapps
Juice of 1/2 a lime
Equipment Need For Peach And Tequila Cocktail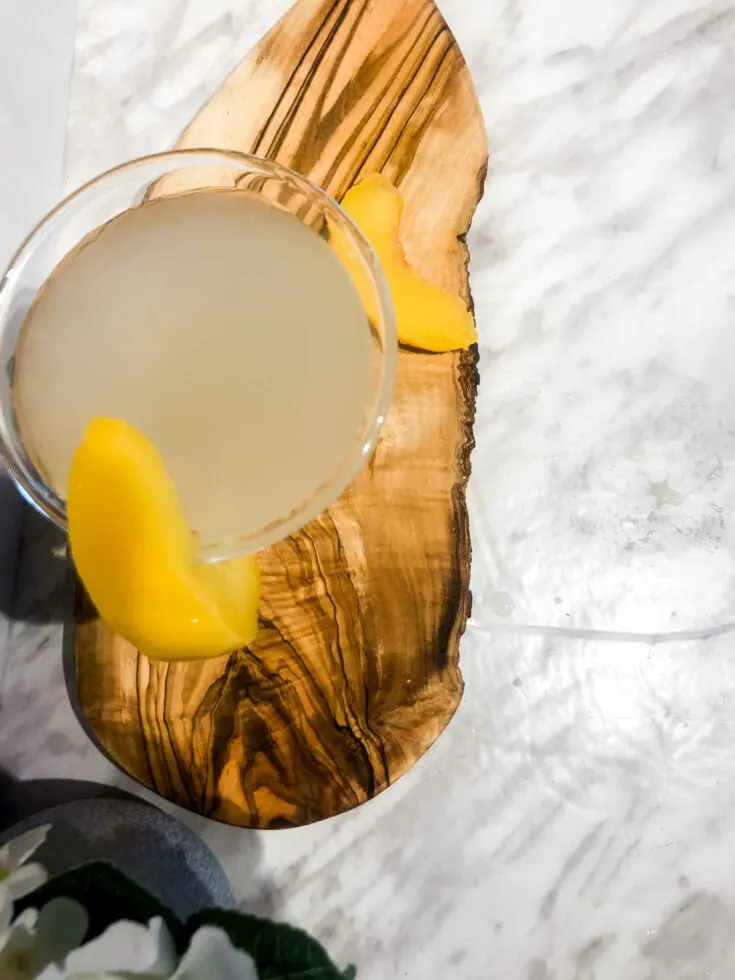 Optional:
These cocktail glasses are a showstopper and look amazing with all kinds of drinks. They come in a set of two from Amazon.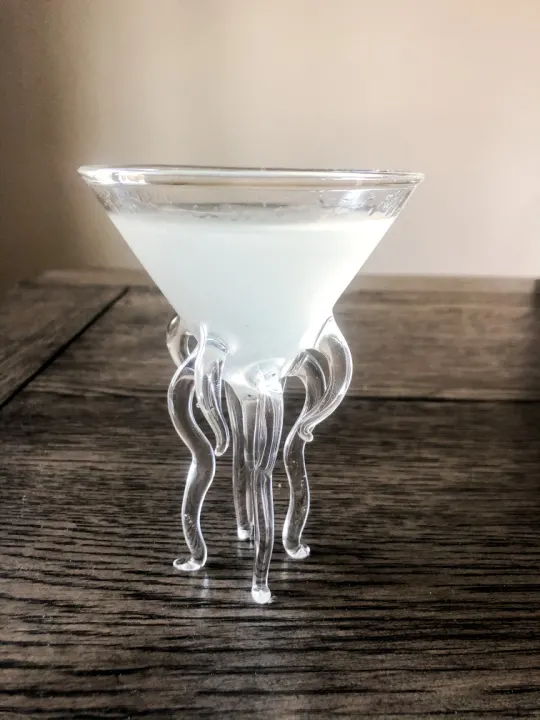 Yield:

1
Tequila And Peach Schnapps Cocktail
Tequila and peach schnapps make the perfect combination in this tasty drink.
All you need is a Boston shaker and a cocktail strainer to create this beverage in minutes.
Ingredients
1 3/4 ounces Tequila
3/4 ounces Peach Schnapps (Archers or similar)
Juice of half a fresh lime
Crushed Ice
Instructions
Put all the ingredients into a cocktail shaker and shake well.
Strain into a cocktail class
Garnish with fresh peach or a lime slice
More Cocktail Recipes
The Ultimate Gin Mojito Recipe