If you're ever in the mood for a fruity drink that will knock your socks off, you need to try a Californication Cocktail.
In the world of cocktails, there is no shortage of interesting and innovative drinks and this one checks off all the boxes.
Made with all your favorite liquors, the Californication is perfect for a hot summer day and it comes with a kick.
This post contains affiliate links. Please read my Disclosure for more information.
RELATED POSTS
Why you'll love this Californication Cocktail
This Californication recipe is:
Strong

Easy to make

Tastes Great
Fun and Exciting
Perfect for a Party
What is a Californication made of?
With 4 different types of alcohol, the Californication packs a punch. The following is all the ingredients you will need to make the perfect Californication.
Vodka
Gin
White Rum
Tequila
Lemon Juice
Orange Juice
What tools do I need to make a Californication?
You really don't need much in order to make a Californication. All you need a cocktail shaker or a strainer which makes a change from most mixed drinks.
A cocktail shaker is a device used to mix drinks by shaking them.
A typical cocktail shaker consists of two parts, a bottom half and a top half.
The bottom half is typically filled with ice, while the ingredients for the drink are placed in the top half. The top and bottom halves are then brought together and shaken vigorously.
How To Make a Californication
Step 1: Add Ingredients
In a shaker filled with ice, add Vodka, Gin, White Rum, Tequila, lemon Juice and Orange juice
Step 2: Shake and strain
Shake for 15 seconds and strain in a glass with a couple pieces of ice.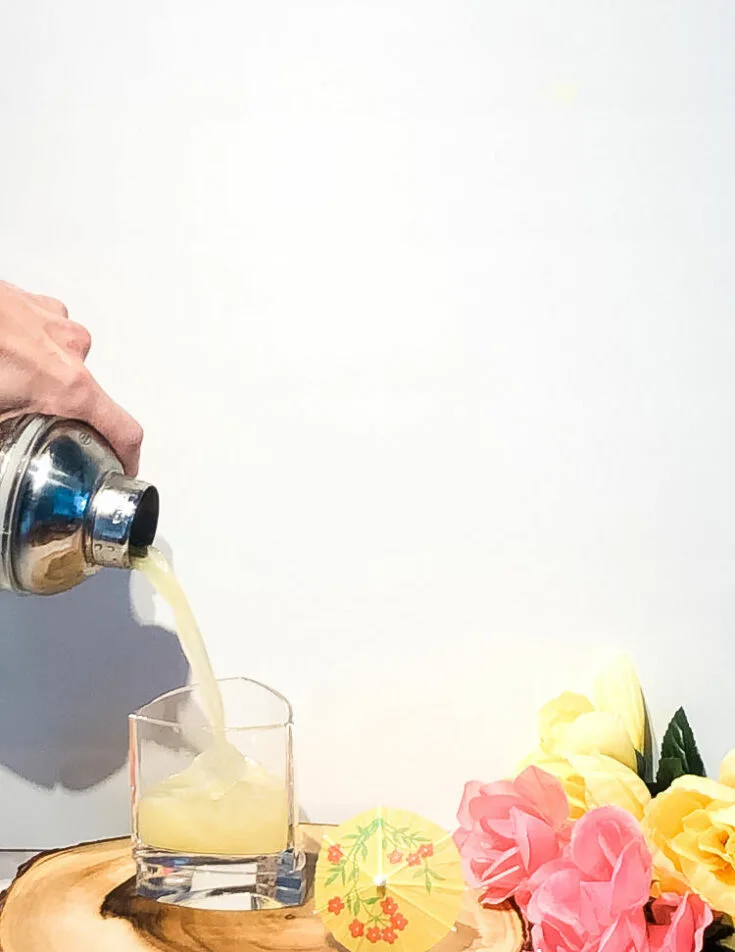 Step 3: Garnish and Serve
Garnish with a orange slice and cherry and service immediately.
Yield:

1
Californication Cocktail
Additional Time:
1 minute
The Californication is simple to make, but packs a punch. This drink is perfect for any occasion, whether you're celebrating a special event or just enjoying a night out with friends.
Ingredients
1.5 oz Vodka
1. 5oz Gin
1.5 oz White Rum
1.5 oz Tequila
1 oz Lemon Juice
6 oz Orange Juice
Orange (optional)
Cherry (optional)
Instructions
Add Ingredients - In a shaker filled with ice, add Vodka, GIn, White Rum, Tequila, lemon juice and orange juice.
Shake and Strain - Shake for 15 seconds and strain in a glass with a couple pieces of ice.
Garnish and Serve - Garnish with an orange slice or/and cherry and serve immediately.
Want More Fun Cocktail recipes?
Try these:
Rusty Nail Cocktail: The Perfect Scotch Cocktail
Easy Coconut Rum and Tequila Margarita