If you are a fan of rum and like strong drinks then you will love this spiced rum old fashioned.
It makes a great drink for fall or winter thanks to the orange flavor and dark rum.
I used a dark spiced rum for this drink as it gives the cocktail a nice deep flavor.
Read on for the recipe and all the details.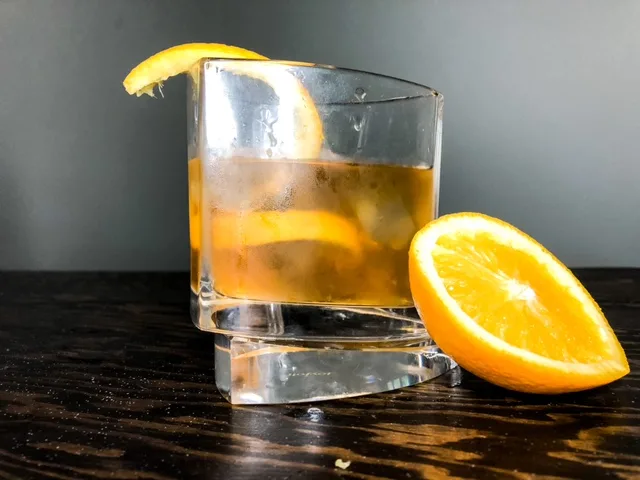 This post contains affiliate links. Please read my Disclosure for more information.
RELATED POSTS
Why you'll love this Spiced Rum Old Fashioned
This Rum Old Fashioned Is
Strong and powerful

Perfect for fall

Great for any occasion

Easy to make

Smooth and easy to drink
What Is An Old Fashioned Cocktail?
Traditionally, an old fashioned cocktail is made from sugar (or simple syrup), bitters and whiskey that are stirred with ice to dilute. In this cocktail, we have substituted the whiskey for spiced rum.
What is the Spiced Rum Cocktail made of?
Obviously this rum old fashioned contains spiced rum but you need a few other ingredients too.
2 ounces dark rum
1/2 oz simple syrup
2 dashes of bitters
Twist of orange
What kind of rum goes in an old fashioned?
A quality old fashioned cocktail starts with a quality spirit. Consider the type of rum that you would drink neat without any mixers.
A spiced rum from Barbados or Jamaica is the idea dark rum for this tasty old fashioned as you will really taste it through the simple syrup.
How To Make Simple Syrup
You can buy ready-made simple syrup from the store but it is also really easy to make and is used for all kinds of cocktails from mojitos to tropical cocktails.
What you need to make simple syrup
1/4 Cup water
1/4 Cup white sugar
Instructions
Combine sugar and water in a small saucepan over medium heat.
Heat the sugar and water until sugar in completely dissolved and transparent. Stir constantly to avoid sticking.
Let the syrup cool before adding to you cocktail.
Store in your fridge for 2-3 weeks in a mason jar or bottle.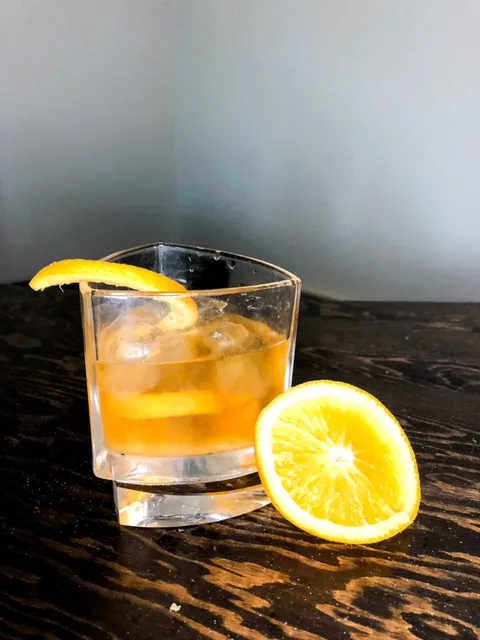 What tools do I need to make a Spiced Rum Old Fashioned?
You really don't need much in order to make this cocktail which makes it perfect for any party or large gathering when you want to whip them up in minutes.
The only tool you'll need to make this cocktail:
Don't have the tools you need?
If you don't have a cocktail shaker, a large mason jar works just as well in a pinch.
Use the mason jar lid or a plate to strain the drink if you don't own a strainer.
How To Make The Rum Old Fashioned
Step 1:Combine all the ingredients
Place all the ingredients in a cocktail shaker with ice. Shake for 15 seconds.
Step 2: Strain
Strain the drink into a whiskey tumbler
Step 3: Garnish and Serve
Top with twisted orange peel
Want More Rum Recipes?
Ultimate Bay Breeze Cocktail Recipe