This Key Lime Pie Daiquiri is a smooth, refreshing drink that is perfect for summer days. Made with white rum, lime juice, and sugar, it is the perfect way to celebrate summertime.
This post may contain affiliate links. Please read my Disclosure for more information
MORE DELICIOUS RUM DRINKS
Easy Coconut Rum and Tequila Margarita
Looking for a refreshing drink to cool down with this summer? Look no further than this Key Lime Pie Daiquiri!
This easy cocktail is perfect for hot weather, and only contains a few ingredients.
The Daiquiri is a refreshing cocktail that originated in Cuba. It is made with rum, lime juice, and sugar, and can be served shaken or stirred.
The drink got its name from the town of Daiquiri, which was where it was first created.
Key Lime Pie Daiquiri
If you're a fan of key lime pie, you'll love this daiquiri variation. It has the same tart and sweet flavors as the classic pie, but with a refreshing kick from the rum.
Key lime pie is a popular dessert in the USA. It is made with key lime juice, eggs, sugar, and cream. The pie is usually served with whipped cream on top.
Key Limes are a special type of lime that originated in the Florida keys.
History of The Daiquiri
The history of the Daiquiri is somewhat disputed, but its origin can be traced back to the early 1900s.
The most popular story is that it was invented by an American engineer named Jennings Cox.
He was working in Cuba at the time, and allegedly created the drink when he ran out of gin while making cocktails for his friends.
No matter where or how it originated, the Daiquiri is a really popular drink Worldwide.
Daiquiris are a popular drink for many reasons. They are easy to make, and can be enjoyed any time of year. They are also refreshing and cooling, perfect for hot weather. Plus, they taste great!
All you need is a few simple ingredients, and you can shake them up in no time. They are also easy to customize, so you can add your favorite flavors and make them just the way you like them.
One of the most popular types of Daiquiri is the strawberry daiquiri which you may have seen in movies and tv shows.
Key Lime Pie Daiquiri Recipe
To make this delicious cocktail, you don't need too many ingredients.
Here's what you need:
White rum
Light Agave Nectar or Dark Agave Nectar
Ice to fill a shaker
You will also need a cocktail shaker and a stainer. If you don't have these you can easily use a mason jar instead and then use the lid of the jar to strain your daiquiri into the glass.
How To Make A Key Lime Pie Daiquiri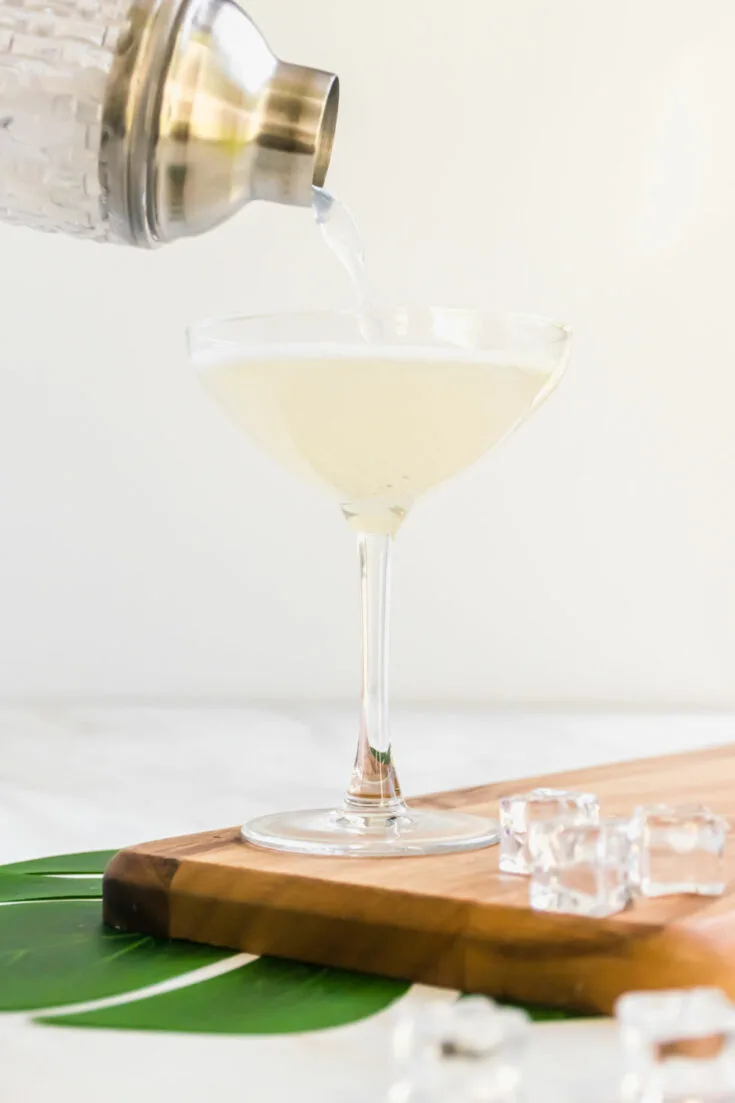 The instructions for making a key lime pie daiquiri couldn't be easier –
Combine all ingredients in a shaker and shake well.
Strain into a glass and enjoy!
Key Lime Pie Daiquiri FAQs
What type of rum should I use in my daiquiri cocktail?
You can use any rum to make your Daiquiri, depending on the taste you are going for.
The most common types of rum used are light rum, dark rum, and gold rum. Each type of rum has its own unique flavor that will give your daiquiri a different taste.
What is the difference between a daiquiri and a mojito?
Although both cocktails originated in Cuba, that is where the similarities end.
A daiquiri contains rum, lime juice, and sugar. A mojito, on the other hand, contains rum, mint leaves, lime juice, sugar, and sparkling water.
Both drinks are refreshing and have a similar taste.
Do you have to use fresh lime juice?
No, you do not have to use fresh lime juice when making a daiquiri cocktail.
However, using fresh lime juice will give your drink a more flavorful and refreshing taste.
If you do not have access to fresh limes, you can use bottled lime juice instead.
What type of Sweetener should I use?
Granulated sugar and simple syrup are the most popular ways to sweeten up a daiquiri.
Plain white sugar is your easiest option as you can buy it at the grocery store.
Simple syrup is a mixture of sugar and water. You can easily make your own batch using your stove at home.
I use agave nectar because it will give your drink a smoother taste with a caramel finish.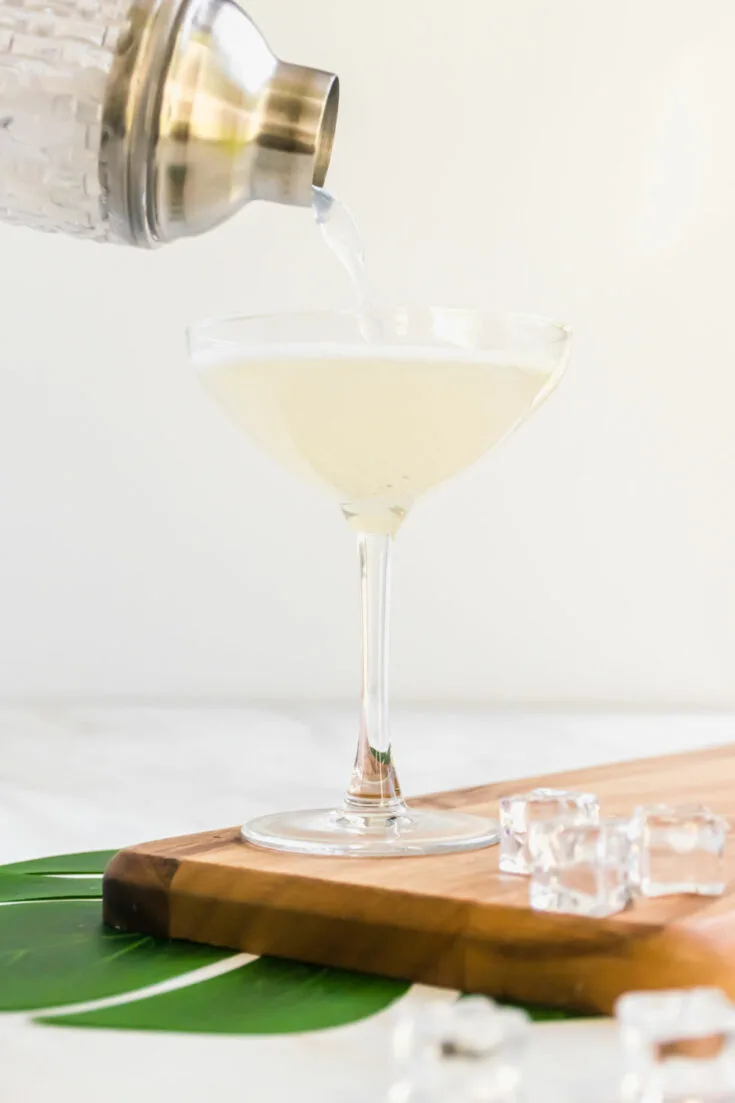 Yield:

1
Key Lime Pie Daiquiri
A key lime pie daiquiri is a delicious rum cocktail that is perfect for sipping poolside iced in the summer months. The key lime pie is a classic cocktail that is made with white rum, and key lime juice. It's a delicious drink that is always a crowd favorite!
Ingredients
2 ounces white rum
1 ounce of key lime juice
3/4 ounce of Light Agave Nectar or 1/2 ounce of Dark Agave Nectar
Ice to fill a shaker
Instructions
Combine all ingredients in a shaker and shake well.
Strain into a glass and enjoy!
Notes
You can substitute the agave syrup for simple syrup or white sugar.
Key Lime Daiquiri – Final Thoughts
This delicious daiquiri is a refreshing and easy-to-make summer cocktail that you should definitely try. It is a great drink for serving at a summer party or celebration.
More Great Rum Cocktails
9 Comforting Fall Rum Cocktails
Malibu Rum And Blue Curacao Cocktail (Rainbow Dream)