This cranberry apple cocktail is so easy to make and the perfect addition to any fall cocktail menu. It looks a bit like a vodka sunrise cocktail but with a delicious autumn twist!
This post may contain affiliate links. Please read my Disclosure for more information.
MORE FALL COCKTAILS
Cranberry Apple Cocktail Ingredients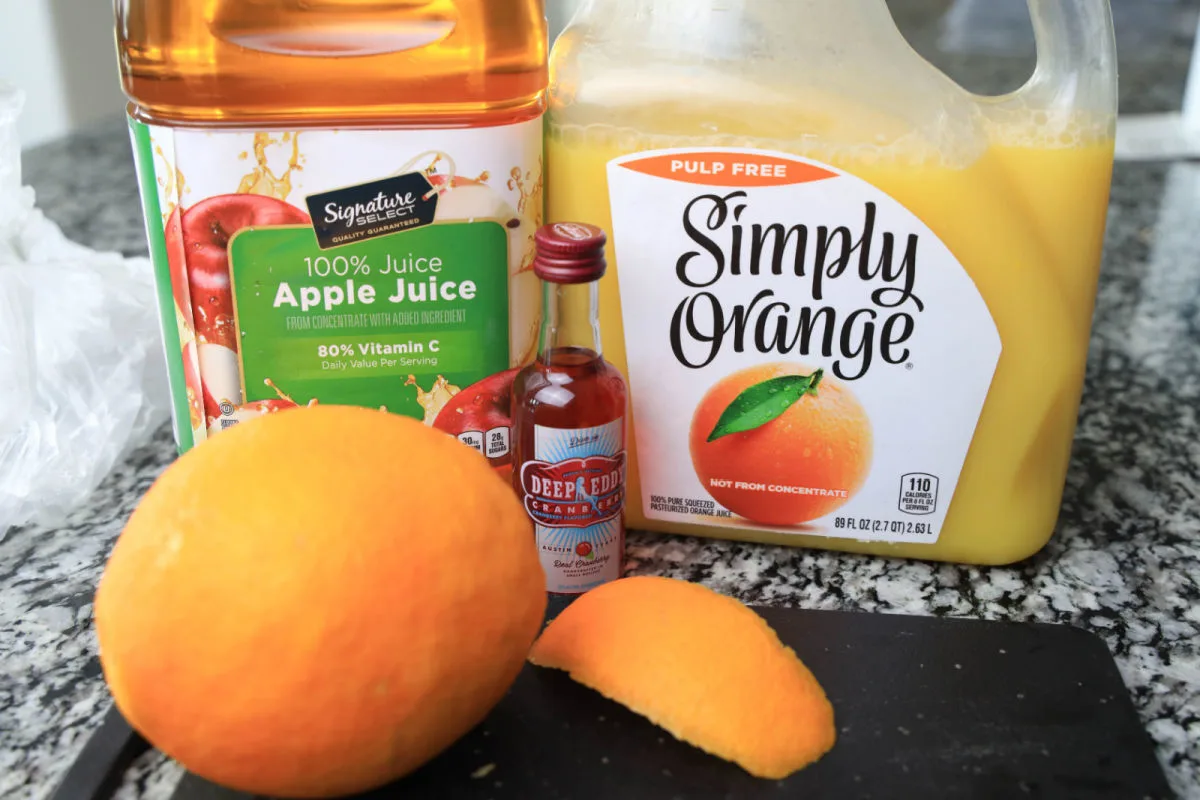 This fall-inspired cocktail uses three of the most popular fruits in autumn – apple, cranberry and orange. It makes for a delicious drink that is perfect for sipping on a crisp fall evening while you snuggle with a cozy sweater.
If you are fan of fall cocktails, make sure to also check out my Easy Apple Cider Margarita which is perfect for serving to a crowd.
These are the simple ingredients you need for this yummy cranberry apple vodka cocktail. For full step-by-step instructions, scroll down to our recipe card at the bottom of the page.
Apple juice
Orange juice
Cranberry vodka
1/2 orange peel
Ice
What Can I Use Instead of Cranberry Vodka?
This recipe uses cranberry vodka which you can find in liquor stores from a number of brands. If you can't find this vodka, you have a few options:
Option 1:
Use cranberry juice with plain vodka. I would use 2 tablespoons as cranberry juice is pretty tart.
Option 2
Make cranberry syrup at home. Combine water, sugar, and cranberries in a small saucepan over very low heat for 5 minutes. Let cool before using.
How To A Make Cranberry Apple Cocktail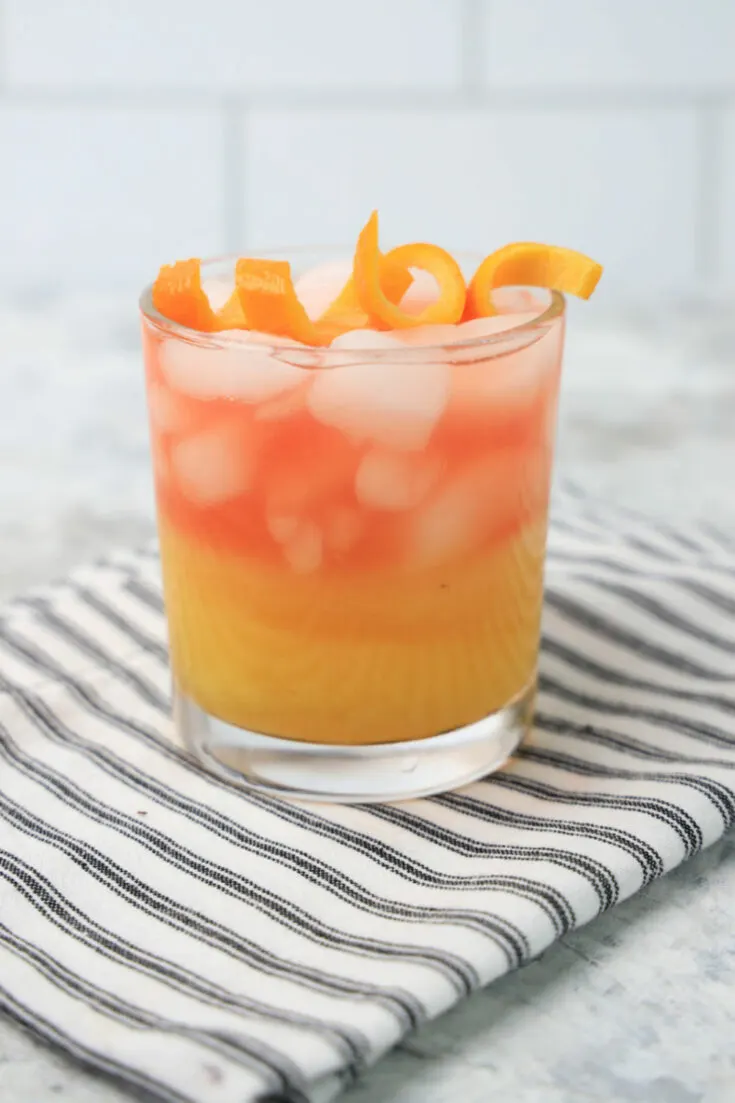 Add ice to glass.
Pour in apple juice.
Add the orange juice
Top with the one ounce cranberry vodka.
How To Garnish Your Fall Cocktail
To make the beautiful curly orange peel is super easy!
Cut the orange peel into thin slices.
Wrap around a skewer and press. This will make the curl shape.
Add them to the top of the glass for garnish.
Other ways to garnish your cranberry apple cocktail:
Add some fresh or frozen cranberries to your drink – it will look similar to this Cranberry Mojito.
Add some fresh apple slices, similar to our Fall Apple Sangria.
Frequently asked questions
Who makes cranberry vodka?
A few different companies make cranberry vodka but what you can find near you will depend on where you live.
Here are a few brands to look out for:
Can I use other liquors besides vodka?
Absolutely. Some of the other ideas that are popular choices include rum or tequila either infused with cranberries. You can also use a gin such as Northern Landings Cranberry Ginberry.
Can I make these without alcohol?
If you want to make a non-alcoholic version of this cocktail, you can use soda water instead of vodka and cranberry juice.
Yield:

1
Cranberry Apple Cocktail
Looking for a simple and refreshing fall cocktail? Look no further that this fantastic cranberry apple autumn treat.
Ingredients
1/2 cup apple juice
1/2 cup orange juice
1 oz Cranberry vodka
1/2 orange peel
Ice
Instructions
Add ice to glass.
Pour in apple juice.
Add the orange juice
Top with the one ounce cranberry vodka.
Notes
If you cannot find cranberry vodka, you can use cranberry syrup and plain vodka instead.