Looking for easy green cocktails to make for St Patrick's Day or Halloween?? These delicious green drinks deliver!
Whether you are looking for shooters or martinis, we have tons of options for you in this post.
Take your pick from this list of delicious beverages that range from the classic to the outrageous.
Whether it's a twist on a classic margarita or a decadent dessert like grasshopper, you'll love these green cocktail recipes for any occasion.
Read on for 37 of the best green cocktails that you make at home.
RELATED POSTS
37 Easy Green Cocktails
Whether you are looking for green cocktails for St Patricks Day, Halloween or Christmas, you will find an amazing selection in the list below.
Just click each link to get the recipe and all the details.
This delicious variation of the classic blue Hawaiian cocktail is fruity and tasty.
This green Halloween cocktail also makes a fantastic St Patrick's day beverage too!
These green tea shots don't actually contain any tea – they jus look like it, hence the name!
This Tipsy Mermaid Martini is the perfect drink to celebrate St. Patrick's Day or any holiday.
It's one of my favorite Ocean Themed Cocktails.

If you love champagne, then the Sparkling Shamrock is for you!
The Mojito (a Cuban classic) is a refreshing mix of rum, simple syrup (or sugar), fresh lime juice, mint leaves, and bubbly club soda. Learn how to make a Mojito and enjoy this simple and delicious 5-minute cocktail all year long.
Tequila lovers will adore this cucumber-jalapeño margarita! The cucumber makes for one ultra refreshing cocktail with the perfect kick of spice.
The Scooby Doo shot is a great shot if you love the taste of melon. You can make it bright green or more of a teal color depending on the ingredients you use.
This sparkling rum cocktail is made with a fresh mint syrup, cucumber, lime juice and sugar water. It's a bright and delicious refreshment!
Get your spooky on with this easy and fun Green Halloween Sangria! It would also be perfect for St Patricks day (minue the spiders!)
This fun colored punch is perfect for a crowd and is flavored with limoncello and apple, then topped off with some lychee eyeballs!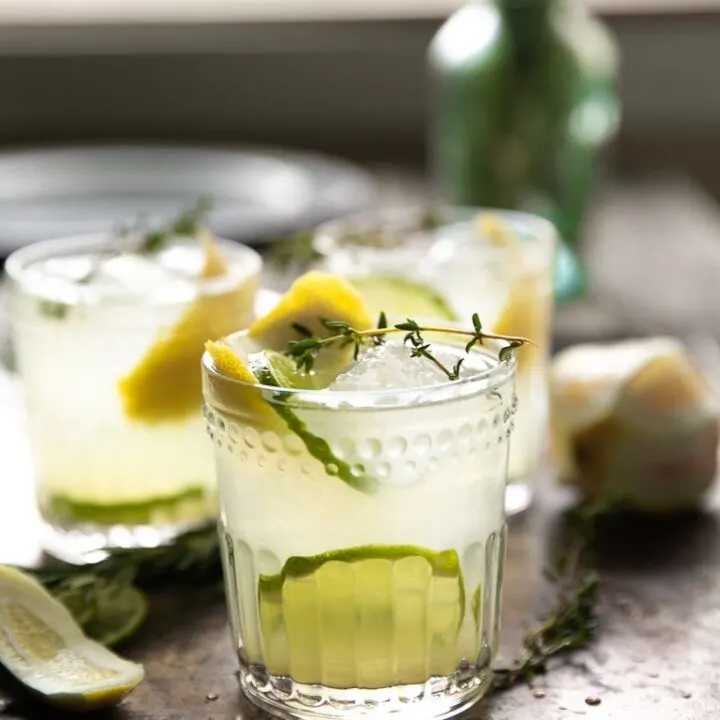 Refreshing and delicious, this easy four-ingredient cocktail is made with sweet Limoncello, gin, lime juice, and fresh thyme. Easy enough to serve individually or prepared into a large batch
The classic margarita cocktail has been given a fresh, vibrant green glow-up with the addition of matcha powder and a matcha salted rim!
This Matcha Margarita recipe is a delicious, herbaceous twist that is easy to make and easier to drink!
Here's another fantastic St Patrick's Day cocktail recipe that is tasty and look delicious. If you want to go beyond green beer, this is your drink!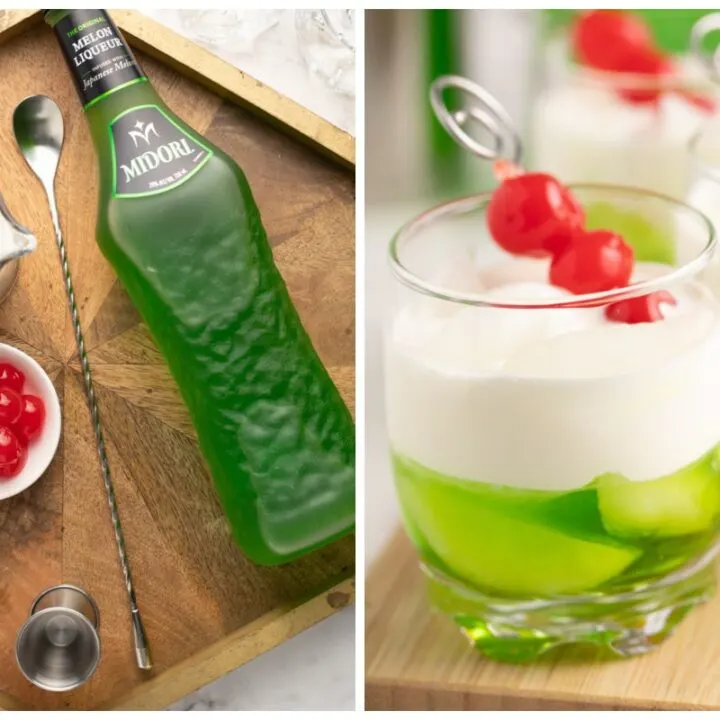 Midori and cream flavor this classic and fun cocktail that is perfect for St Patrick's day or your holiday drink menu.
If you want to wow your guests this St Patrick's Day, look no further than the delicious James and the Giant Shamrock.
This easy to make whiskey cocktail is just the thing for celebrating everything Irish,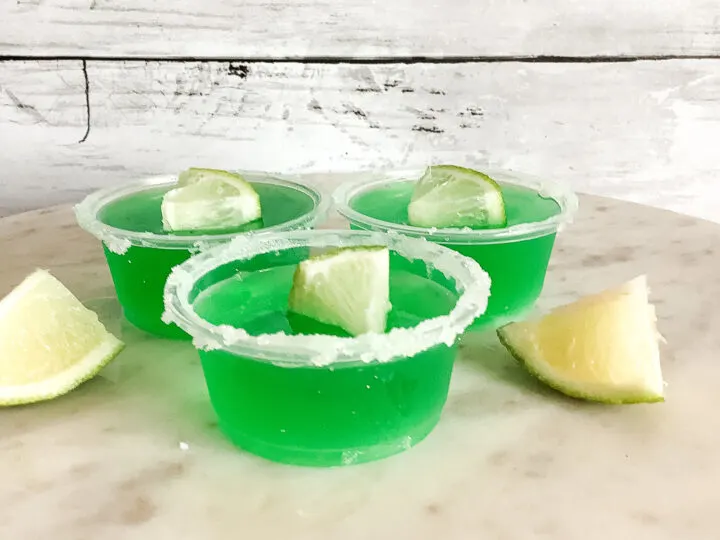 These bright green Jello Shots are the perfect way to celebrate!
You can use the recipe for any holiday that calls for a bright green shot!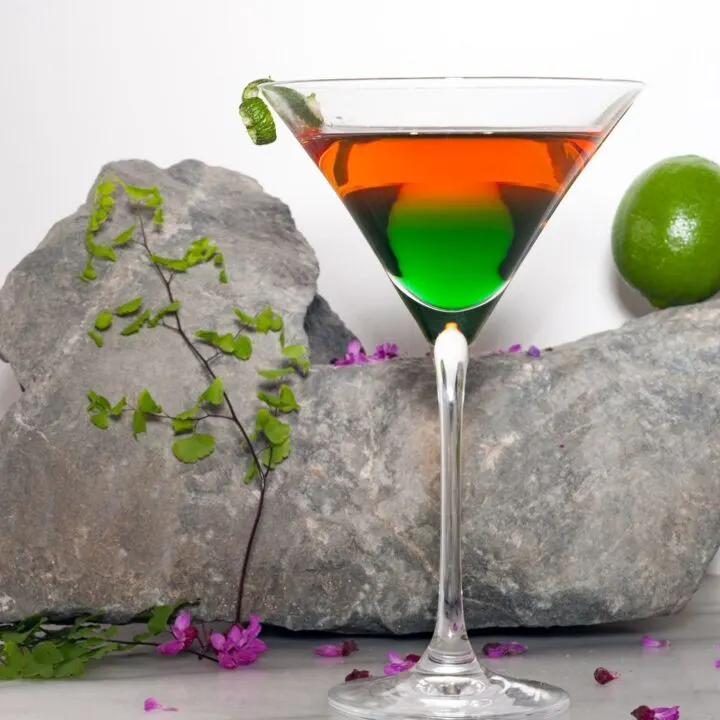 This vibrantly layered Irish whiskey cocktail celebrates Saint Patrick's Day in all of its glory.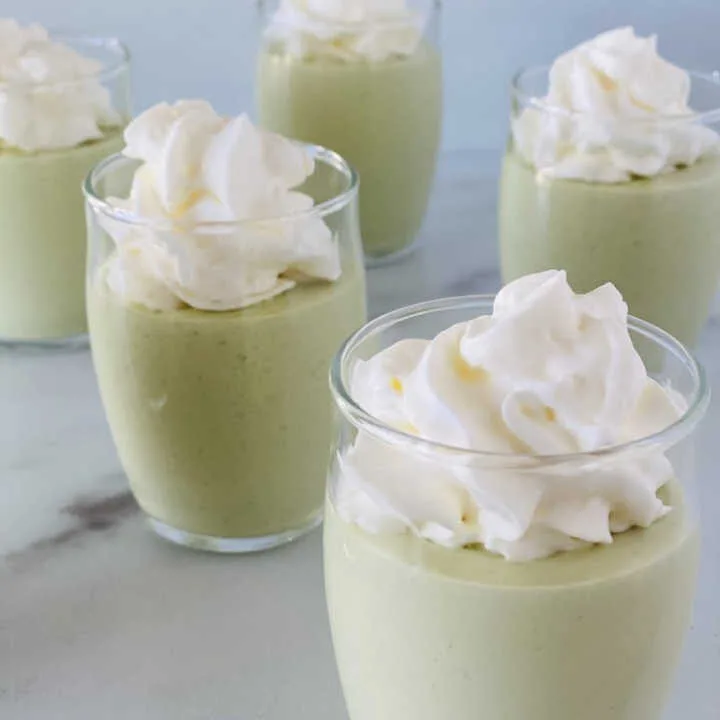 Irish cream liqueur and pistachio pudding make the most tasty and festive shots. These are fantastic for any occasion especially when something fun, tasty, and green is festive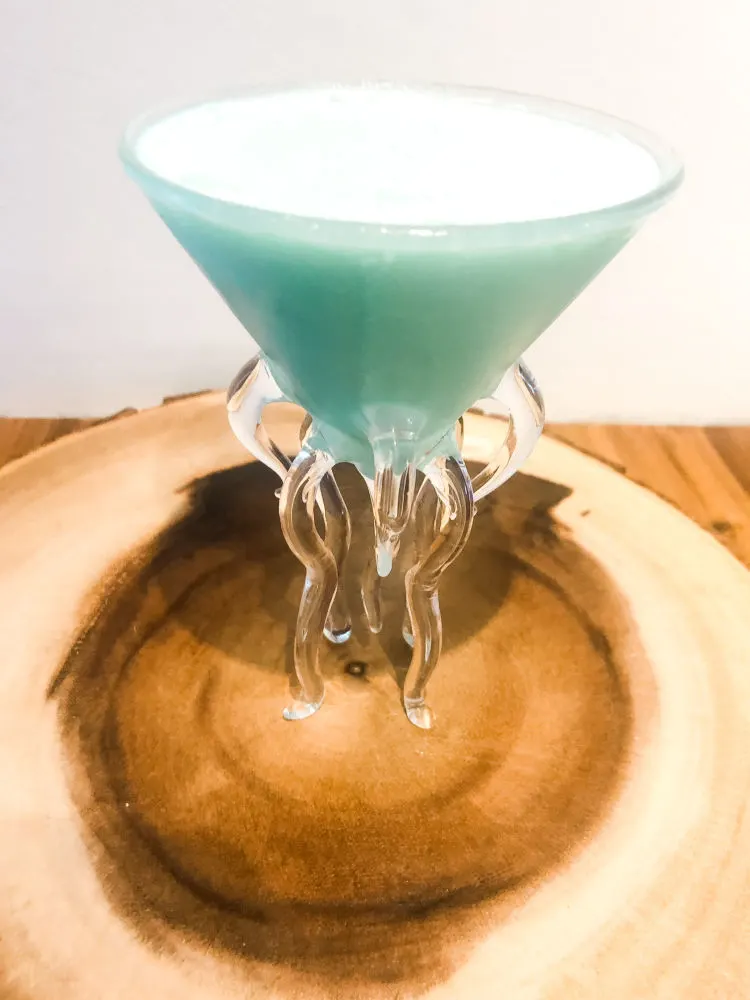 This decadent treat is almost like a dessert!
If you are looking for a fun green cocktail recipe, you will love this one! It's a tasty mint drink that tastes like everyones favorite after dinner chocolate.
This updated take on a classic fun cocktail is perfect for your next party or get together!
We all love the peppermint cookies from the girl scouts so why not turn them into a delicious cocktail?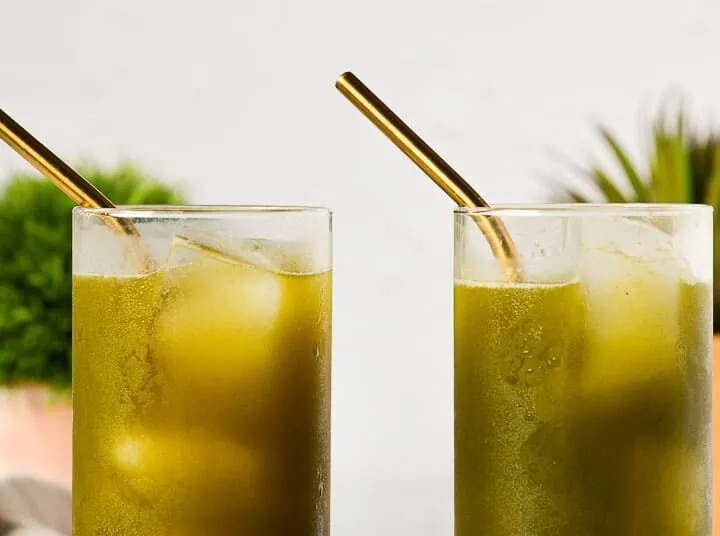 This matcha cocktail is a riff off the typical gin fizz. A light, refreshing cocktail with an earthy matcha aftertaste! A healthy, low calorie cocktail option.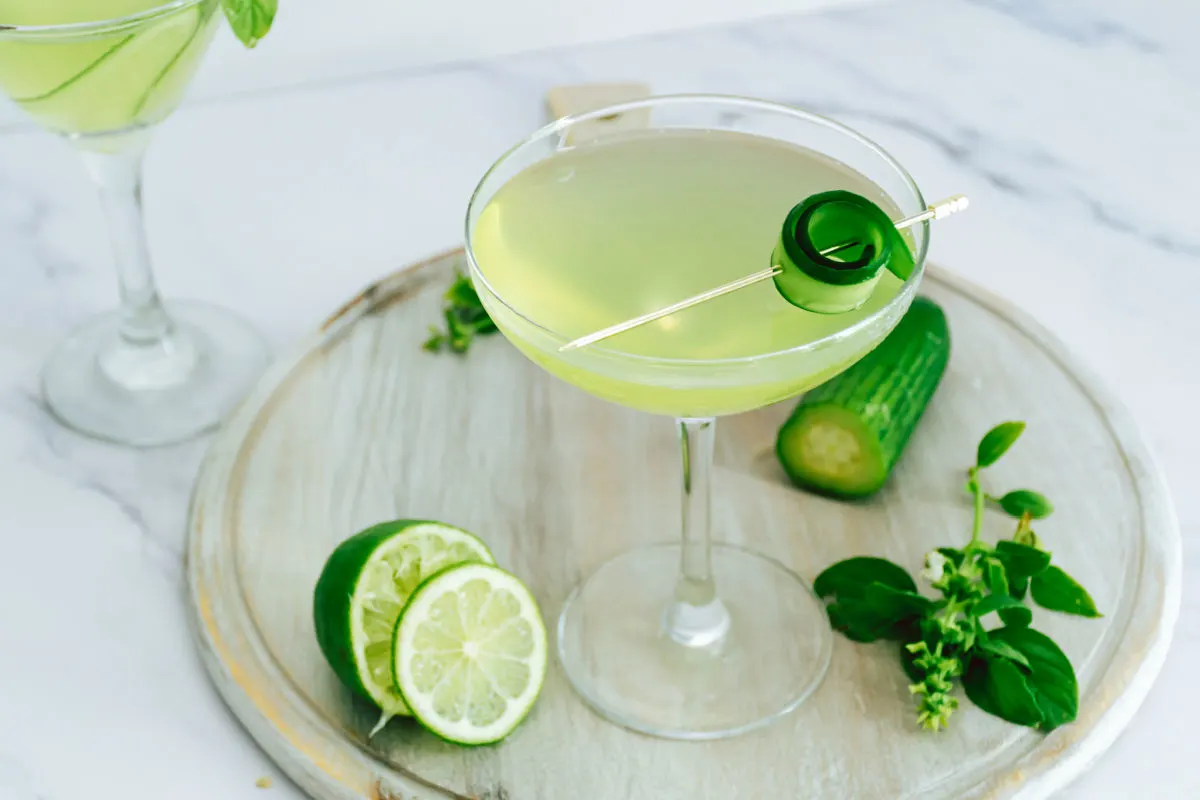 If you love refreshing green cocktails, you will love the Elderflower Cucumber Martini.
Its pretty pale green hue is like spring in a glass!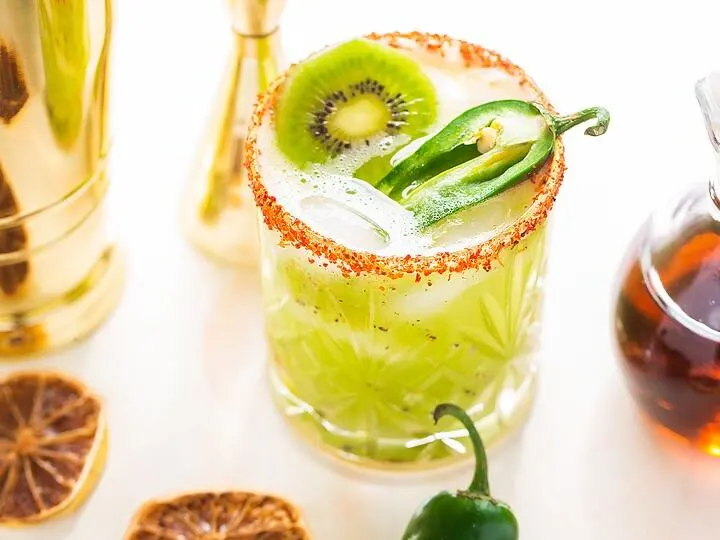 This kiwi jalapeno margarita cocktail is a tasty, colourful cocktail.
This is a spicy, zesty margarita recipe served in a chile rimmed glass that any margarita lover should try!
This tasty Green Cocktail combines my two favorite things: margaritas and green juice! Its an earthy, tangy and superfood-y cocktail containing tequila and Cointreau.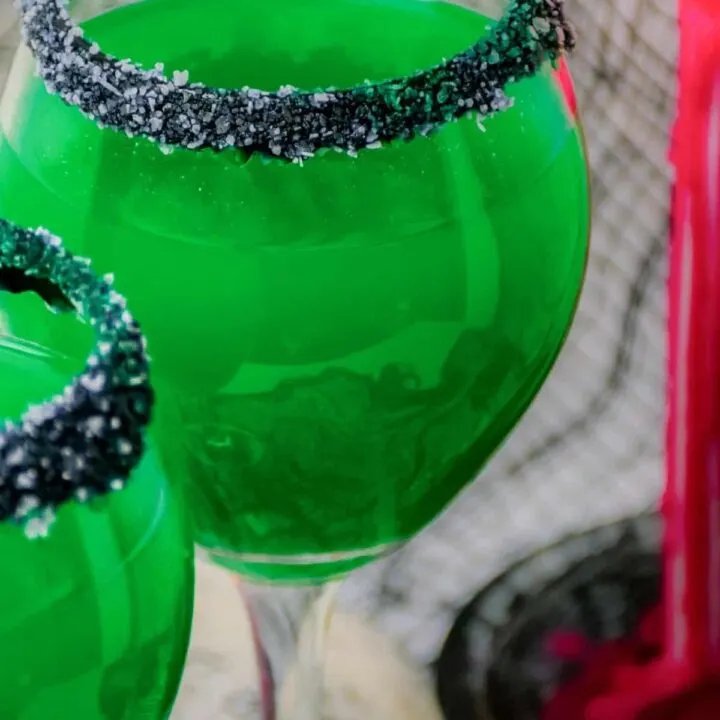 How's this for a frighteningly fun party trick – Mix up a fruity combination of tequila, pineapple juice and blue curaçao and watch this fruity margarita turn colors right before your eyes.
If you are a fan of bubbles, you will love the Lucky Leprechaun! It's perfect for celebrating St Patrick's Day in style.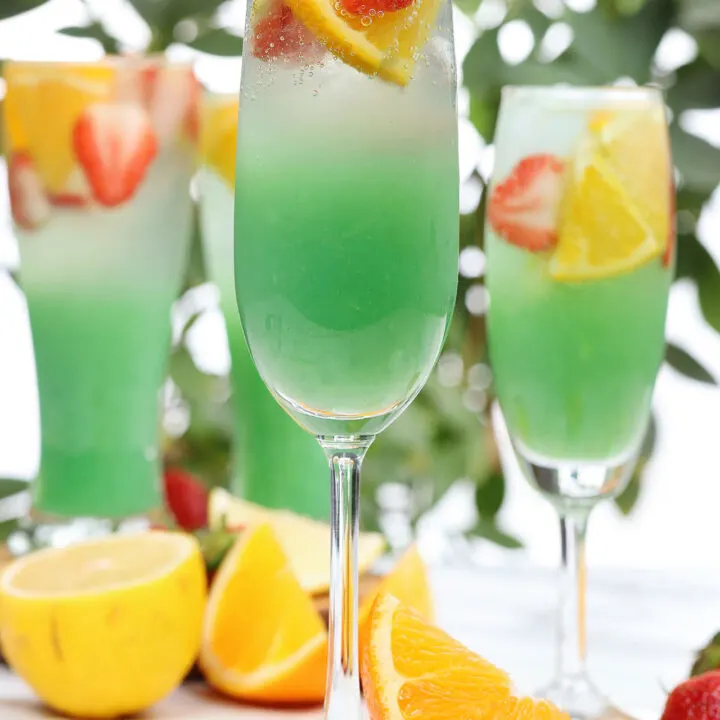 This green jungle juice is a potent elixir of rum, Curaçao, club soda, orange juice, and lemon juice.
Mix all ingredients and garnish with neat strawberry and orange slices for a colorful display.
This fun tequila cocktail makes a great afternoon pick me up and is one of the most refreshing green cocktails on this list.
33. Spicy Cucumber Margarita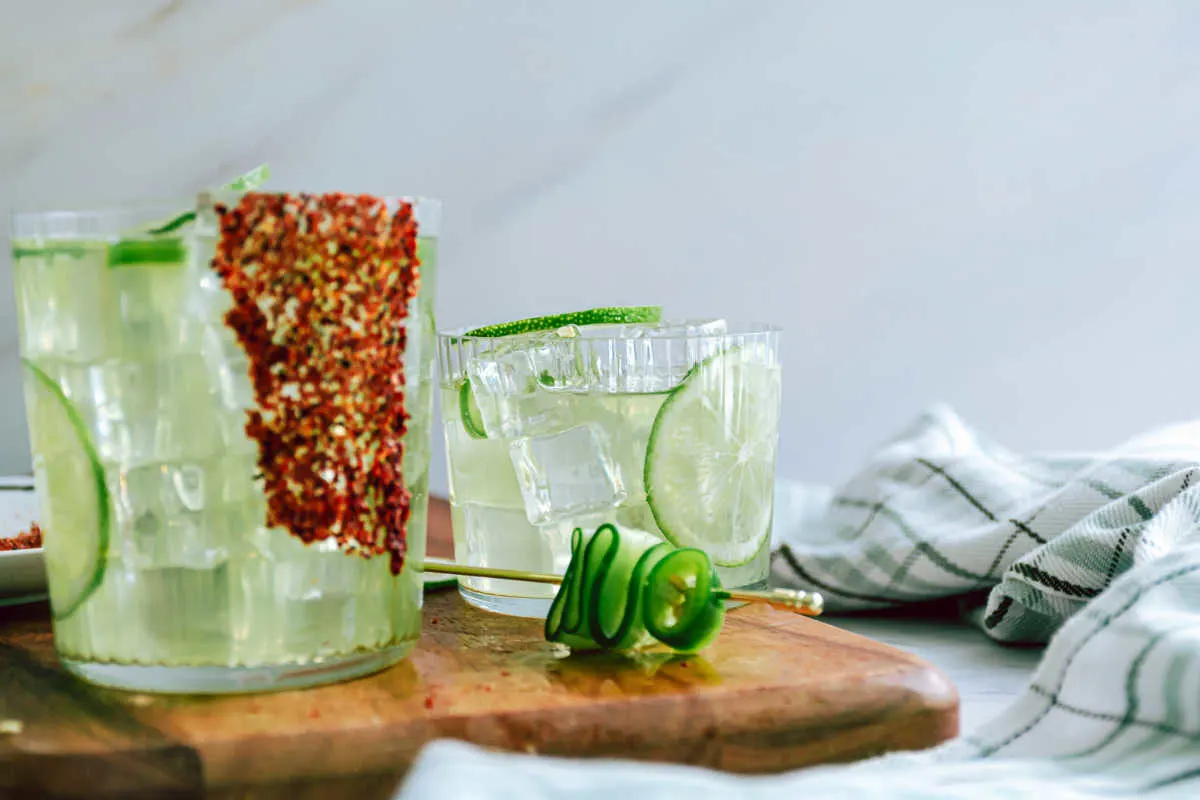 If you love a good spicy margarita, then you have to try this recipe that uses cucumber and fresh basil.
A little bit sweet and a little bit spicy, this margarita on the rocks is super tasty!
Keep warm during the holidays with a Naughty or Nice Grinch Hot Chocolate!
Each family member gets to choose how to "flavor" their drink, vanilla vodka and peppermint schnapps, or peppermint syrup!
The Incredible Hulk comprises just two ingredients, Hypnotiq and cognac.
How much green food colouring you want to use for it to match the green giant is up to you.
With the creepy eyeball, this is one deliciously festive Halloween cocktail!
This Poisoned Apple Cocktail is a bit tart, has a slight kick, and is perfect for Halloween or a snow white themed party.
This Caribbean Breeze Cocktail is a light cocktail featuring melon liquor and coconut rum.
More Fun Cocktail Recipes
Apple Pie Moscow Mule (Plus Apple Pie Mocktail)
Snake Bite Shot With Southern Comfort