Recently, I've been on a bit of a roll with the "Breeze" drinks. We have the Sea Breeze, the Ocean Breeze, the Bay Breeze and now the Island Breeze Cocktail.
If tropical tasting drinks are your thing, you will love this sweet version of a classic vodka cranberry cocktail.
This drink is really easy to make and perfect for anyone who loves the taste of pineapple juice.
This post may contain affiliate links. Please read my Disclosure for more information.
RELATED POSTS
What Is An Island Breeze?
An Island Breeze cocktail is another take on the classic Vodka Cranberry drink. In that it is similar to a Bay Breeze cocktail except the Island Breeze has triple the pineapple juice and much less cranberry.
This makes it a much sweeter drink – it is almost impossible to taste the alcohol with the Island Breeze.
Island Breeze Cocktail Ingredients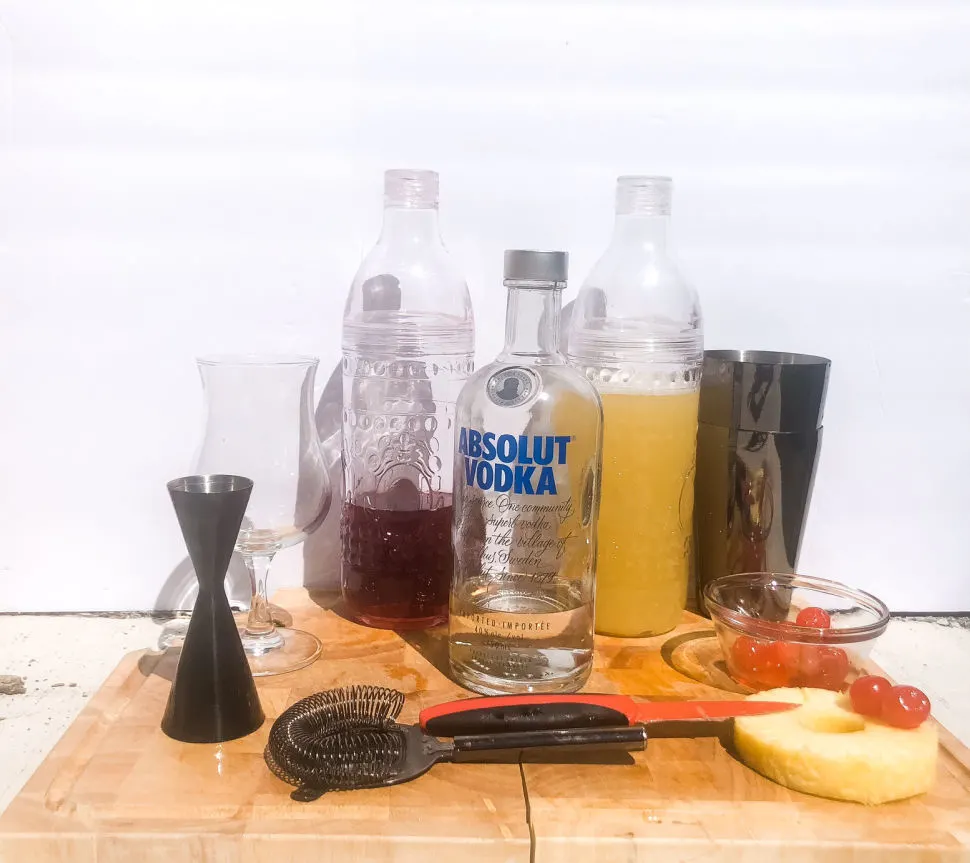 To make this deliciously tropical treat you need some simple ingredients:
2 oz Vodka
6 oz Pineapple Juice
Splash of Cranberry Juice
1 Cherry to garnish
How To Make This Pineapple Vodka Cocktail
You'll need a cocktail shaker and a hurricane class for this drink. It only takes a few minutes to make and is so easy.
Mix the vodka and pineapple juice in a cocktail shaker
Pour over ice and add in the splash of cranberry juice
To Garnish
I garnished my cocktail with a maraschino cherry and pineapple chunks on a toothpick.
Can I Make The Island Breeze Cocktail With Rum?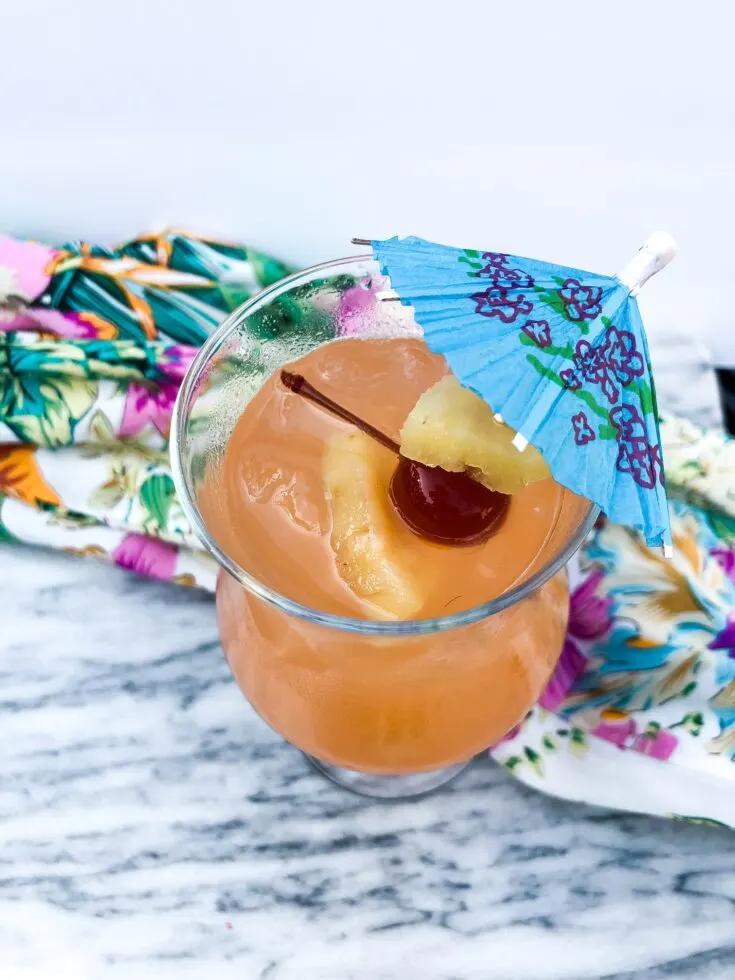 A lot of people prefer to make their tropical drinks with rum rather than vodka. If you would like to substitute the vodka for 2 oz of rum, you definitely can with no issues.
You can even add in a coconut rum such as Malibu for an even more tropical taste.
Can I Make A Frozen Island Breeze Cocktail?
You can buy frozen Island Breeze cocktail mixes (I found it at Walmart from a brand called Dailys). To be honest, it does not taste the same as the classic cocktail and I would not recommend making this drink into a frozen cocktail.
You could pour it over crushed ice if you want an icier version.
How To Serve An Island Breeze Cocktail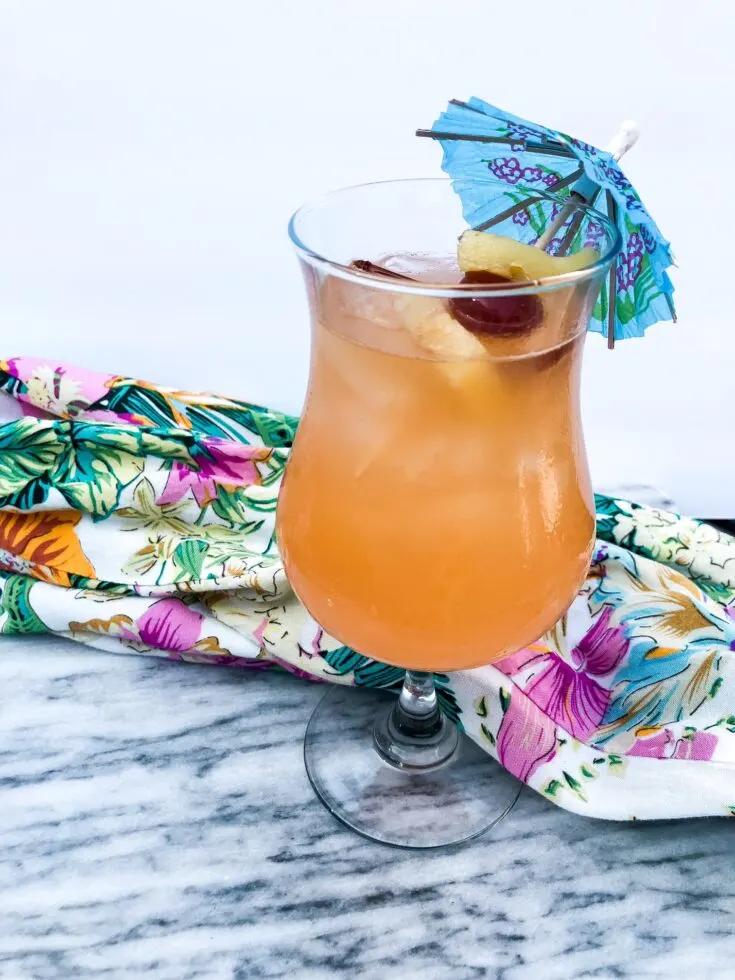 You can make this Island Breeze recipe in a large batch for a crowd and serve it in pitcher with floating with fruit slices.
I also love using a glass drinks dispenser that holds ice in the middle to keep my drink cool.
It is easy to double or triple the recipe to make more for a crowd. Simply follow the directions below which are for 1 drink and multiply it as needed to make enough for everyone at your gathering.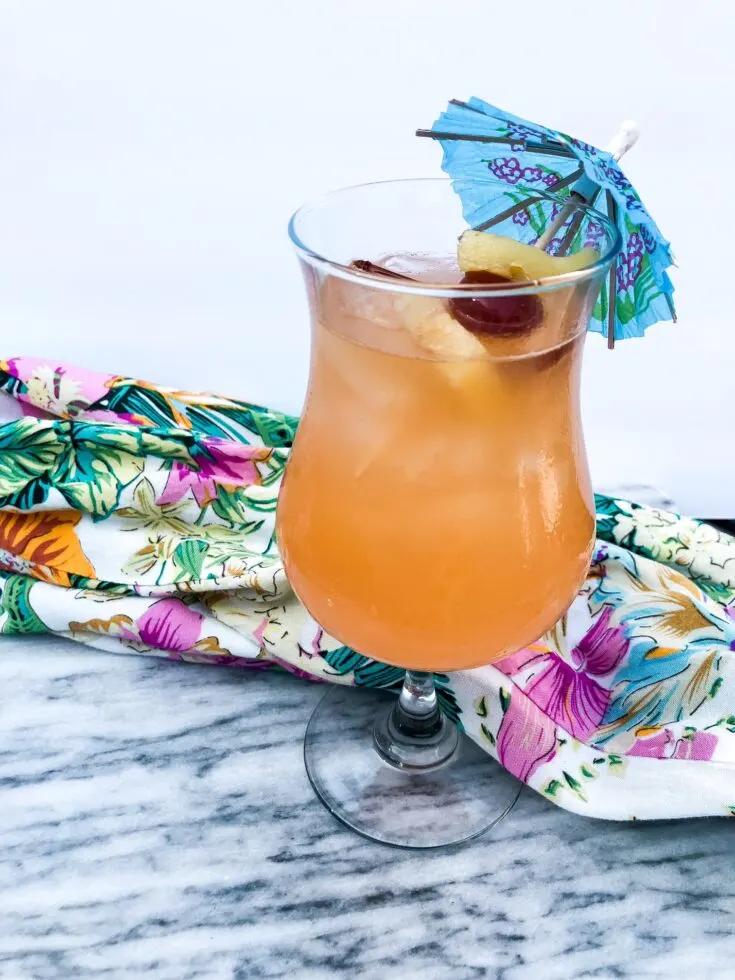 Yield:

1
The Island Breeze Cocktail
This sweet cocktail is tropical and tasty. It tastes great with vodka or you can sub in rum if you prefer.
Ingredients
2 oz Vodka
6 oz Pineapple Juice
Splash of Cranberry Juice
1 Cherry to garnish
Instructions
Mix the vodka and pineapple juice in a cocktail shaker
Pour over ice and add in the splash of cranberry juice
Garnish with a maraschino cherry
More Tropical Drink Recipes
Watermelon Shot Recipe (Refreshing and Easy)
The Ultimate Gin Mojito Recipe
The Perfect Vodka Sunrise Recipe