I can truly say I have never felt less rich after all the shopping I did yesterday. However, that isn't stopping me from enjoying a cup of delicious Millionaire's Coffee, which is especially enjoyable as I watch the snow fall outside.
If you love coffee and enjoy spiked coffee drinks, you will love this delicious warm cocktail.
I call this Millionaire's coffee as it is just the kind of decadent drink to drink when you want something fancy and comforting.
Millionaire's coffee and combines ingredients such as Triple Sec, Bailey's Irish Cream, and hot brewed coffee to make a creamy cup of joy.
If these ingredients sound good to you, make sure to read on for more details about how to make this sensational beverage!
MORE COFFEE COCKTAILS
Toasted Almond Cocktail With Coffee
This post contains affiliate links. Please read my Disclosure for more information.
Millionaire's Coffee Recipe
If you are looking for a warm and cozy winter cocktail and you love your morning cup of Joe, combine the two into a tasty coffee cocktail that is fit for a Millionaire.
This warm drink is always popular when I serve it during the winter months or even when we go camping.
Millionaire's Coffee is:
Warm and comforting
Flavorful
Easy to make
A coffee lover's dream
What Is In Millionaire's Coffee?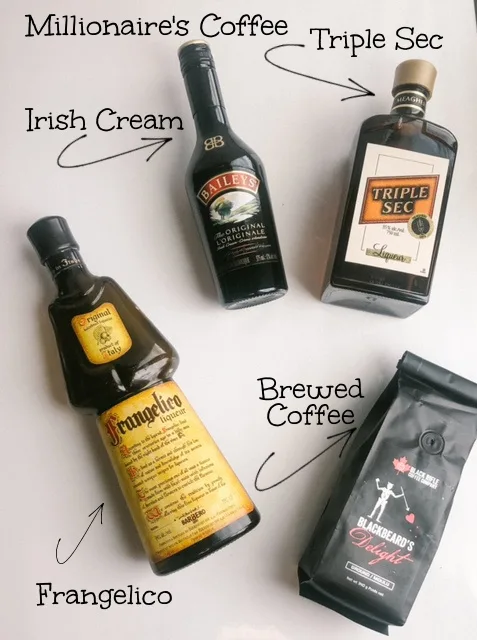 You only need a few ingredients to make Millionaire's coffee and chances are you already have them in the house.
You'll need:
Hot Brewed Coffee (any kind)
Frangelico or another Hazelnut Liqueur
Irish Cream (Baileys or other)
Triple Sec or Cointreau
Whipped Cream and Cinnamon for the garnish
I've given you a few options for the ingredients in case you have Tia Maria instead of Kahlua for example.
This really is a cocktail that you can make your own with what you have o hand so don't go rushing to the liquor store at 7am if you don't have an ingredient.
How To Make Millionaire's Coffee
This cocktail is so easy to make. All you need is a cocktail jigger or measuring jug, some freshly brewed coffee and a glass or mug.
Step 1
Start by adding in your Frangelico, then your Triple Sec and finally your Bailey's.
Step 2
Now fill the glass with hot coffee
Step 3
Top with whipped cream and a sprinkle of cinnamon sugar
You can also use Pumpkin spice or nutmeg on your whipped cream.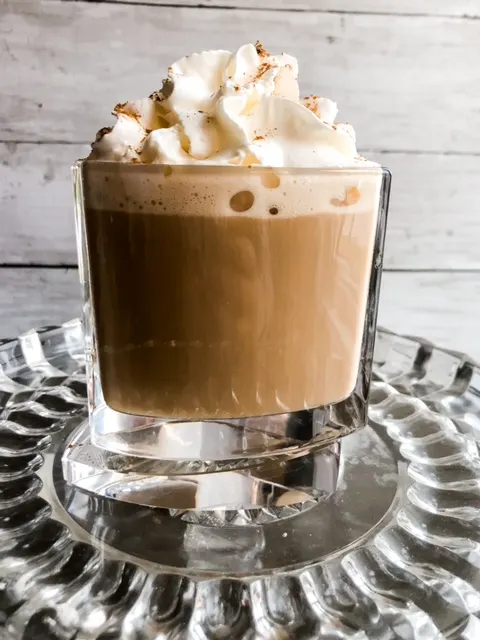 Yield:

1
Millionaire's Coffee
Millionaire's Coffee is decadent and perfect for when you need something more than coffee.
You'll love this warm and cozy drink at any time of year!
Ingredients
1 cup of freshly brewed coffee
1 oz Bailey's Irish Cream
1 oz Frangelico
1 oz Triple Sec
Whipped Cream
Cinnamon
Instructions
Brew your coffee as normal. Once it is ready, get your other ingredients out
Pour the Frangelico, Bailey's and triple sec into your glass or mug
Top with coffee
Garnish with whipped cream and a sprinkle of cinnamon sugar
Notes
You can use any flavor of coffee you like for this cocktail
This is a great holiday drink - top with sprinkles or crushed candy canes for extra festive flavor
You can use a different hazelnut liqueur instead of Frangelico
More Winter Cocktails
Gingerbread White Russian {with drunk gingerbread man garnish!}