This mint is delicious and refreshing. It is the perfect after dinner drink when you want something a bit more decadent to go along with dessert.
This post contains affiliate links. Please read my Disclosure for more information
MORE MINT COCKTAILS
Peppermint Martini With Baileys
Want a green cocktail?
Really, who could turn down this one?
This pretty cocktail is perfectly balanced and refreshingly creamy, with a minty taste and a beautiful light green color.
It looks so festive that it's great for celebrations of all kinds: be is St Patrick's Day or a summer evening.
Whatever the occasion: this cocktail delivers! If you want to impress your guests at your next gathering, make sure to include this outstanding drink after dinner.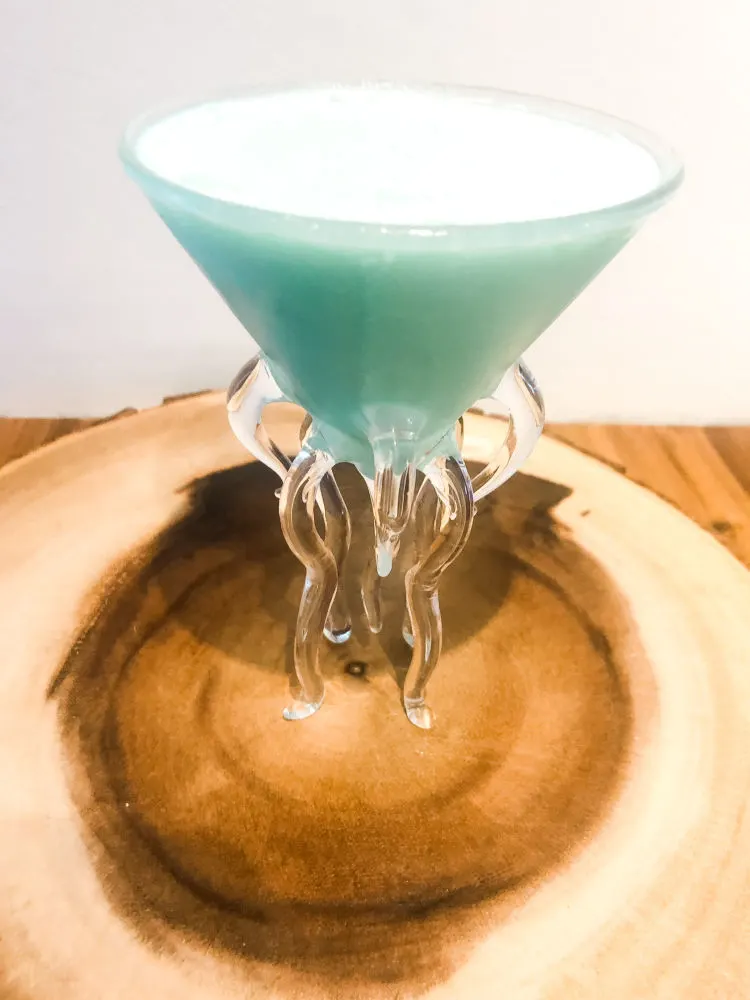 What's In A Grasshopper?
If you're looking for a creative and unique summer drink, look no further than the grasshopper cocktail.
This drink is made by mixing 3 simple ingredients together.
To make this drink you need:
Creme de Menthe
Creme de Cacao
Cream
If you want your drink to have the same minty green color as in the photos, you need to use the green version of Creme de Menthe.
Likewise, it is best to use clear-colored Creme de Cacao to avoid your drink being a muddy brown color.
What Tools Do You Need?
To make this cocktail, you will need the following:
A Cocktail Shaker (I got my glass cocktail shaker from Amazon)
A Strainer
In a pinch you can use a mason jar as a shaker and then use the lid as a strainer.
How To Make A Grasshopper Cocktail
If you're ready to get drinking, here are the basic steps to the Grasshopper Cocktail
Add each ingredient into a cocktail shaker with ice
Shake in a cocktail shaker
Strain into a glass and add garnish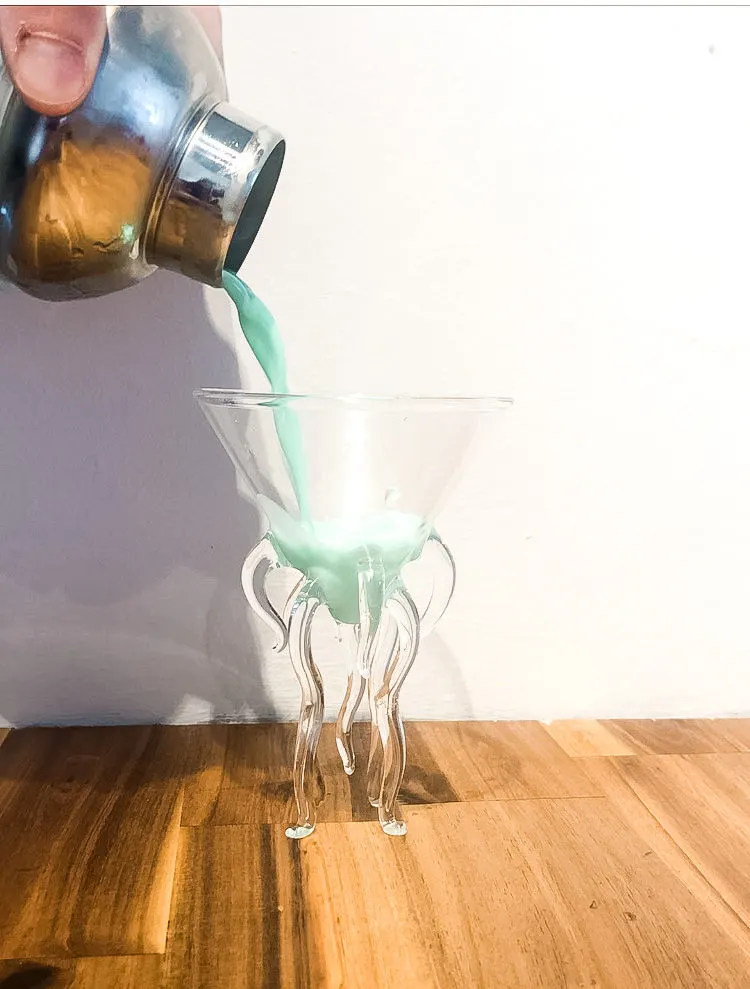 How To Garnish Your Grasshopper cocktail
You don't need to add anything to your Grasshopper if you don't want but a mint leave is the most traditional garnish. A shake of nutmeg is another option.
Grasshopper Cocktail Variations
This classic cocktail has tons of different versions as it has been around for so long.
Grasshopper Cocktail with Vodka
One version of the grasshopper is to substitute the cream for plain vodka. This will make a lighter drink without the cream.
Although you might think that Creme de Menthe and Creme de Cacao are creamy, they are in fact not at all so without the single cream in your cocktail it will be more transparent.
Pink Grasshopper Cocktail
Switch things up and make your cocktail pink instead of green! Pink cocktails are perfect for bridal showers and other events.
To make your cocktail pink, use clear creme de menthe and add in 1/2 oz of grenadine to your shaker.
Vegan Grasshopper Cocktail
If you want to go dairy-free, you can substitute oat milk or coconut milk in your Grasshopper. I personally love oat milk as it is really creamy and doesn't add any extra flavors to the cocktail
Yield:

1
Grasshopper Cocktail
The Grasshopper cocktail is a delicious mint green drink that is almost like a dessert.
Ingredients
1 oz heavy cream
1 oz Creme de Menthe
1 oz Creme de Cacao
Ice
Instructions
Put all the ingredients into a cocktail shaker together
Shake briskly and strain into a glass
Garnish with a mint leave and grated nutmeg and serve immediately
Notes
Use green Creme de Menthe to get the great mint green color.
More fun cocktail recipes!
If you are in the mood for even more martinis, here are a few you might like: